Neo-Nazis Threaten German Official With Beheading Over Asylum Seekers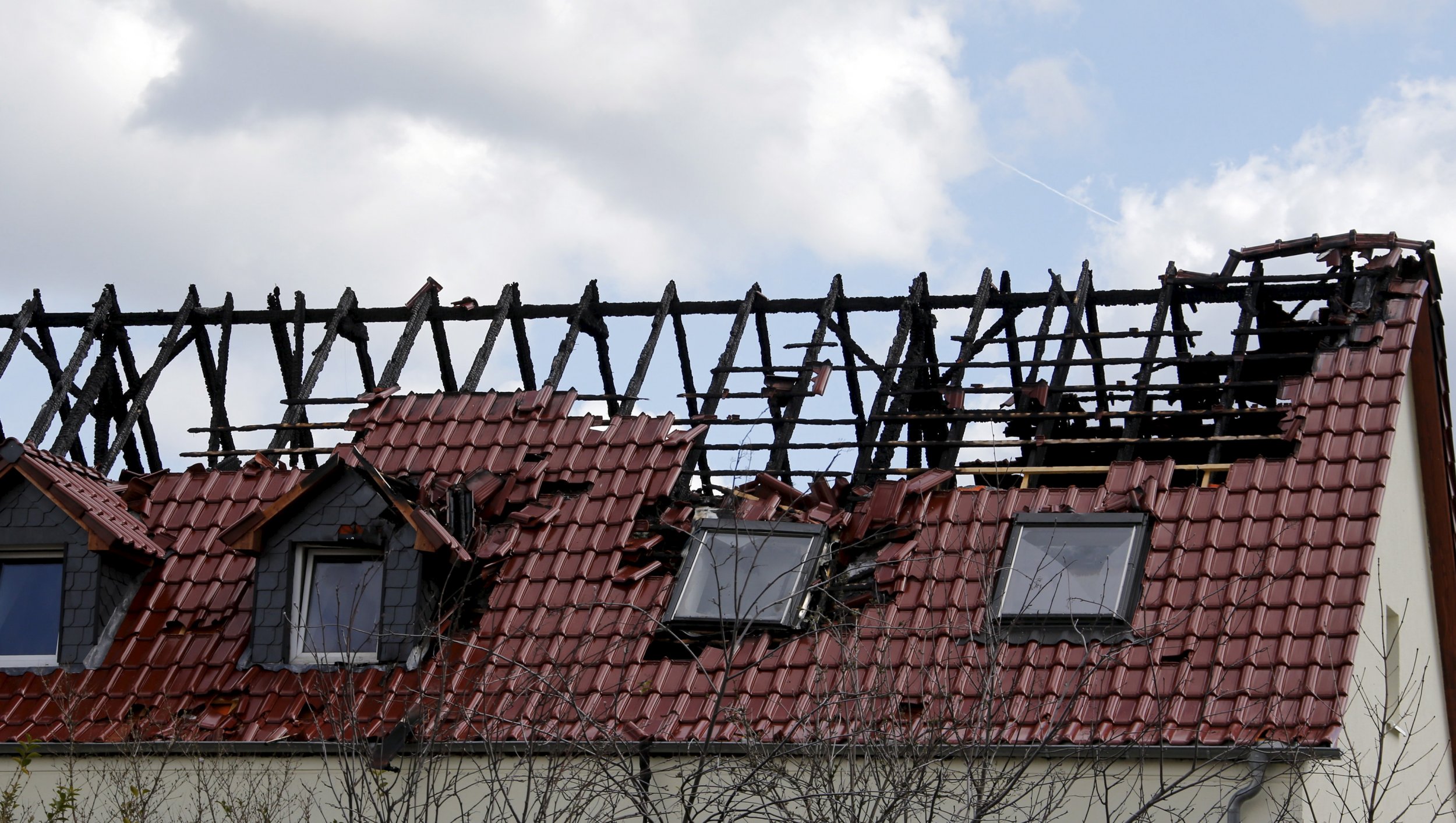 A German politician has told a television channel how neo-Nazis threatened to behead him if asylum seekers were allowed to move into a town in the east of the country.
German newspaper Die Welt reports that Götz Ulrich, the district coordinator of refugee accommodation for Saxony-Anhalt, told N-TV that he has been threatened with "the methods of the French Revolution" - suggesting the use of the guillotine according to a number of German media outlets - in response to plans to house 40 asylum seekers in the town of Tröglitz.
The comments follow a string of incidents involving far-right groups who are opposed to officials allowing asylum seekers to be housed in the town. Over the weekend, the property where the refugees were supposed to move into in May, burned down, rendering it uninhabitable. Police are treating the incident as a case of intentional arson.
Two people were in the property at the time, but managed to escape unharmed. Police said in a statement that they are not ruling out attempted homicide.
Ulrich said in an interview with DW today that there is a mood of "distress" in the town now.
"I believe personally that it has less to do with the people who actually live here, and far more with figures from the far-right who have chosen Tröglitz as a stage for their demonstrations," he said.
"It has developed into a situation in which these people are attempting to see if they can influence policy - to see if the right-wing scene has enough power to prevent the Burgenlandkreis from opening its doors to refugees."
The town's former mayor, Markus Nierth, resigned in March following a three-month anti-asylum campaign which culminated with a planned march that ended outside his house, according to German news website Deutch Welles (DW).
He cited fears for the security of his wife and children, who were reportedly subjected to abuse from neo-Nazis. Nierth told DW yesterday that "seeds of neo-Nazism are germinating" in the area.
Laura Schneider, a journalist at DW, told Newsweek that members of far-right parties had turned up to a public meeting in which the public, politicians and police were discussing the issue of asylum-seekers last week in Tröglitz, and verbally abused officials. She adds that the threats to Götz Ulrich, following the threats to the former mayor, appear to be part of a pattern.
"He has to decide where to locate or house a certain number of refugees. He's the one who decided that Tröglitz could house 40 asylum seekers," she says.
Thorbjørn Jagland, the secretary general of the Council of Europe, joined a chorus of German politicians condemning the right-wing attacks.
"Incidents like this should set off alarm bells in Europe," he said in a statement. "Democracy is increasingly threatened by racist, xenophobic, political and religious extremism."
"The growing atmosphere of hate and intolerance in different parts of society is very dangerous. We must fight it and fight its causes at all levels," he concluded.