Check Out These Breathtaking Pictures of NEOWISE Before the Comet Leaves Our Solar System for 6,800 Years
The comet NEOWISE—full name C/2020 F3 (NEOWISE)—was discovered on March 27 by astronomers analyzing data from the comet's namesake, the Near-Earth Object Wide-field Infrared Survey Explorer mission.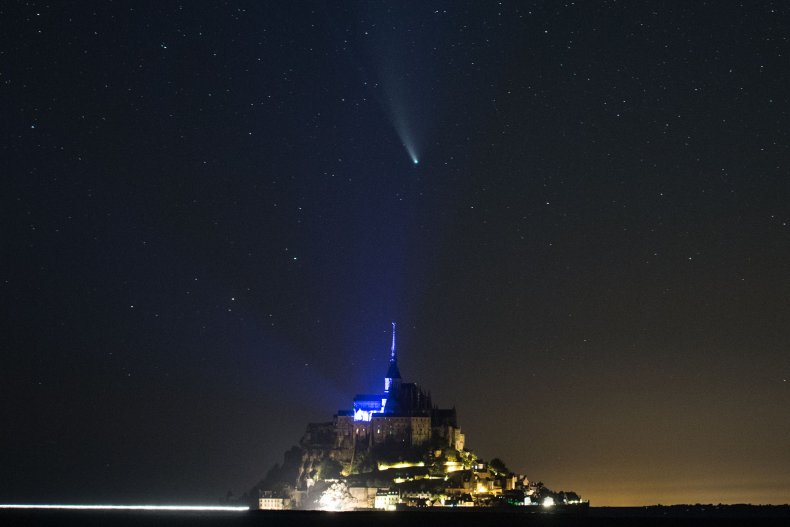 The WISE infrared space telescope, launched in 2009, began a re-activated survey of the sky in 2013 under its new name, NEOWISE, which appended "Near-Earth Object" to the original acronym. The name change highlighted its mission identifying and tracking comets and asteroids—including Potentially Hazard Asteroids, or PHAs, projected to intersect Earth's orbit and get closer than 4.6 million miles to us.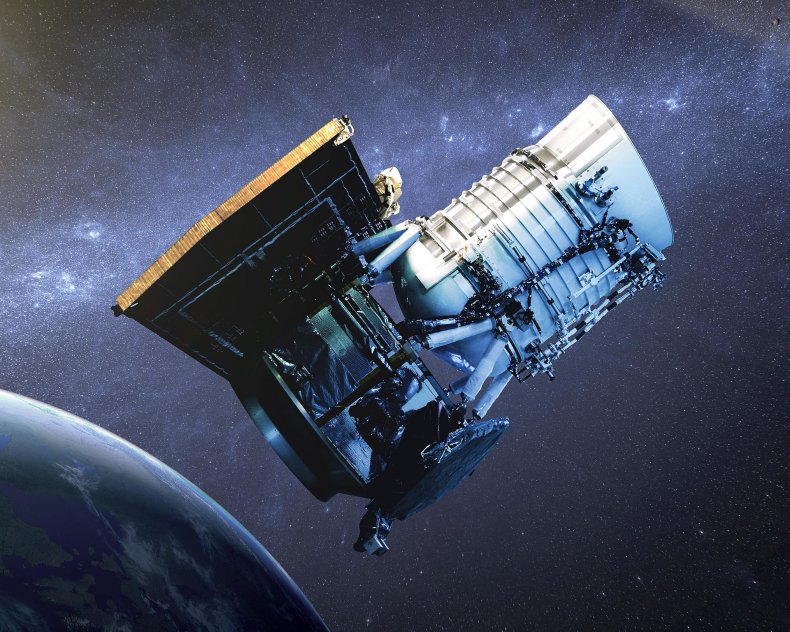 In its first four years, NEOWISE collected approximately 10.3 million image sets, creating a database of more than 76 billion source detections. As of January 2019, NEOWISE had detected 158,000 asteroids, 34,000 of them new (and 135 of those newly discovered classified as near-Earth objects).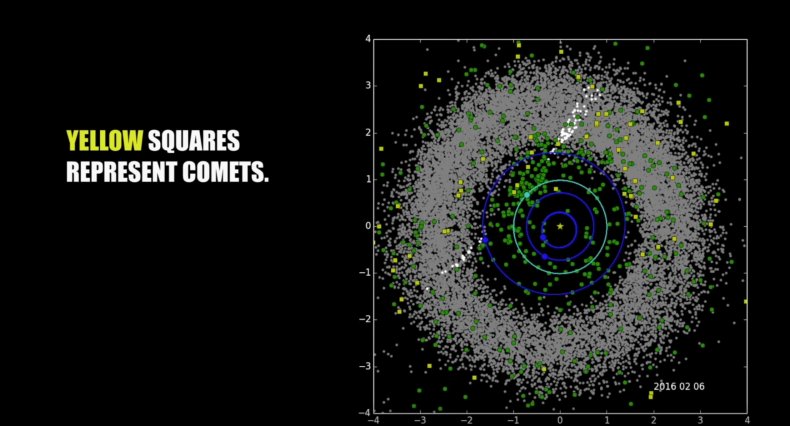 Operated by NASA's Jet Propulsion Laboratory in Pasadena, California, NEOWISE has discovered, as of June 2020, 33 comets and 313 asteroids classified as near Earth, with 57 of those considered potentially hazardous.
The discovery of C/2020 F3 (NEOWISE) has been one of the space telescope's most dramatic, since it captured a previously unknown asteroid on a close approach trajectory with Earth, which brought it as close as 64 million miles away from our planet, or about seven-tenths of the distance between Earth and the Sun. NEOWISE picked up on the comet that would take its name when it was approximately 160 million miles from Earth.
Here is a composite of the first images of the comet NEOWISE, taken on the day of its discovery. Processed from heat-sensitive infrared images, the red color of the comet indicates how much cooler it is than the background stars and galaxies.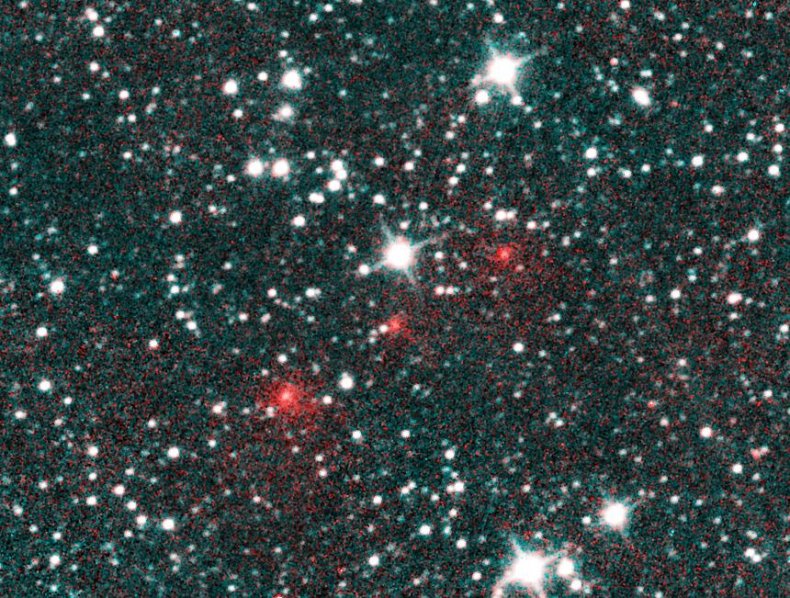 Since then, it has become visible to the naked eye and is one of the brightest comets to be visible to Earth this century. Subsequent to observations made by NEOWISE, other NASA spacecraft have also spotted the comet, including the Parker Solar Probe, the Solar and and Terrestrial Relations Observatory (designed to take stereoscopic photos of the Sun), and the joint European Space Agency and NASA Solar and Heliospheric Observatory satellite, launched in 1995.
C/2020 F3 (NEOWISE) has also been seen and photographed by astronauts aboard the International Space Station.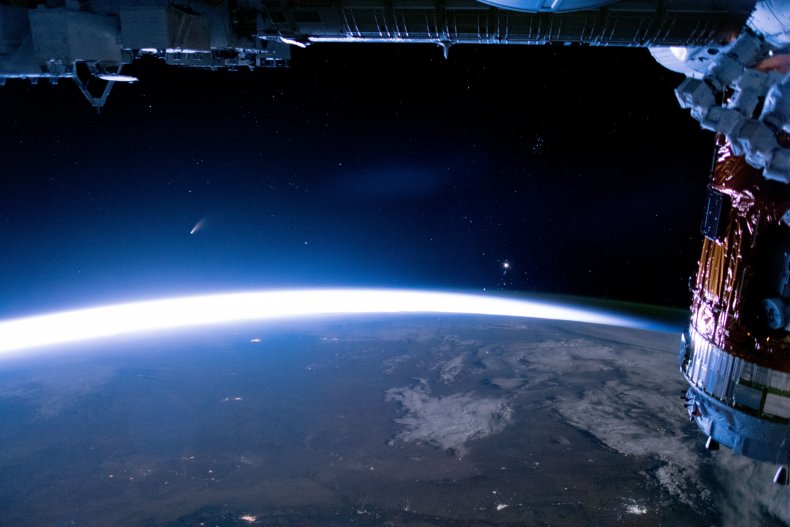 The ISS currently has five people onboard. The members of Expedition 63 include NASA astronauts Chris Cassidy, Douglas Hurley, Robert Behnken, and Roscosmos cosmonauts Anatoly Ivanishin and Ivan Vagner.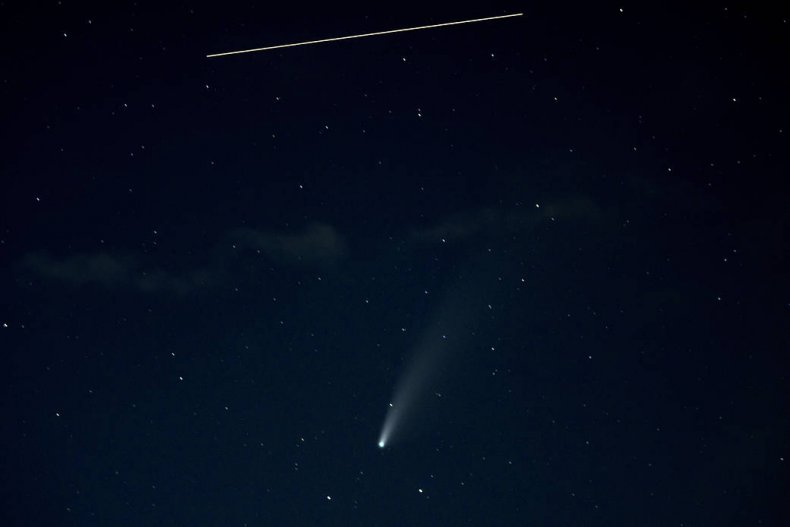 Photographers and amateur astronomers from around the world have also been taking pictures of the comet. Here are 16 more breathtaking images of the comet C/2020 F3 (NEOWISE) taken from around the world, begining with this time-lapse of comet NEOWISE rising over the Adriatic Sea off the coast of Italy, taken by Paolo Girotti: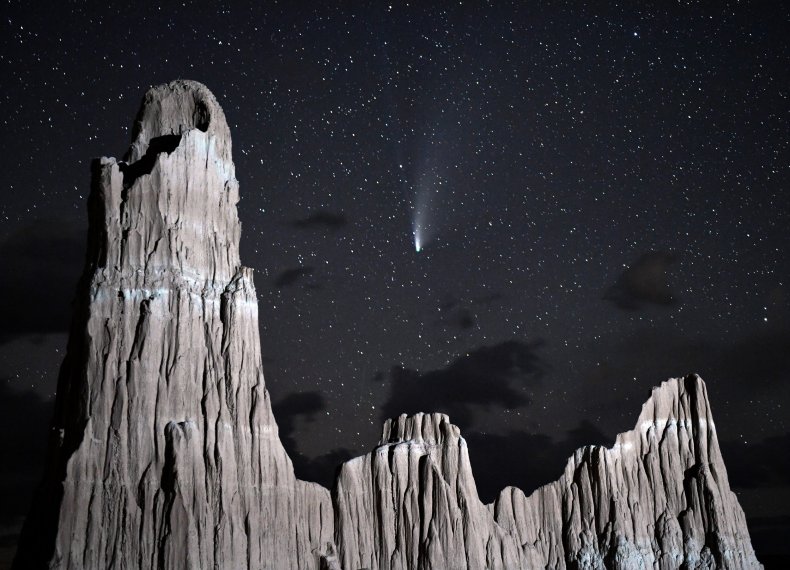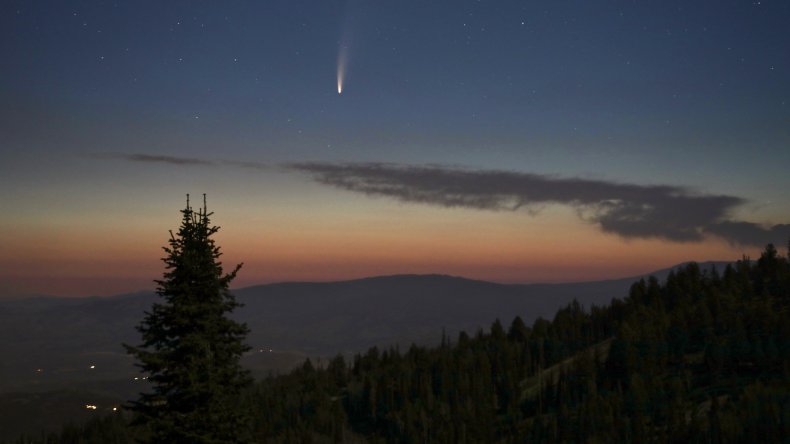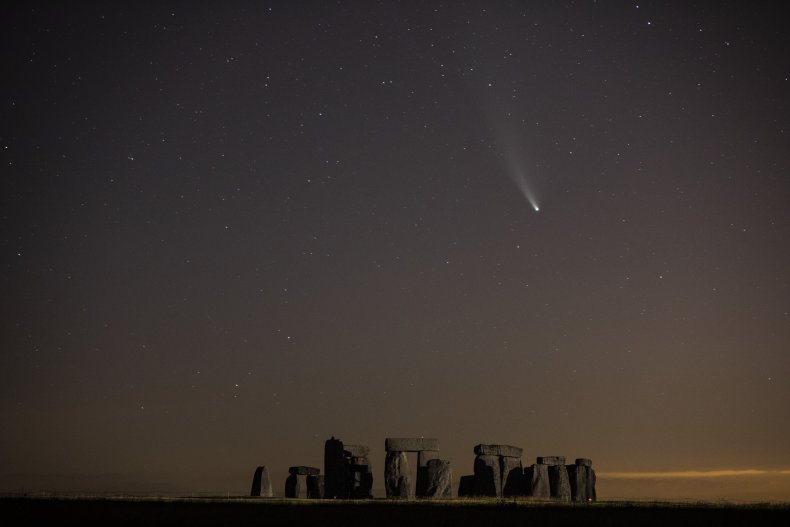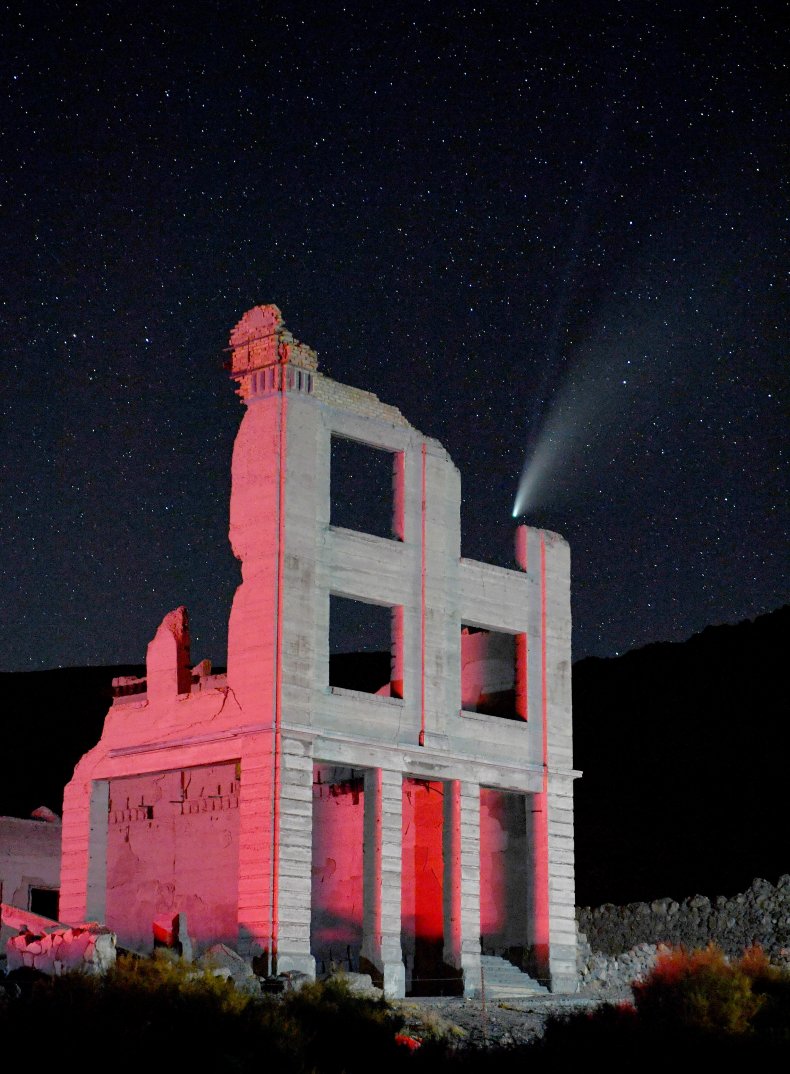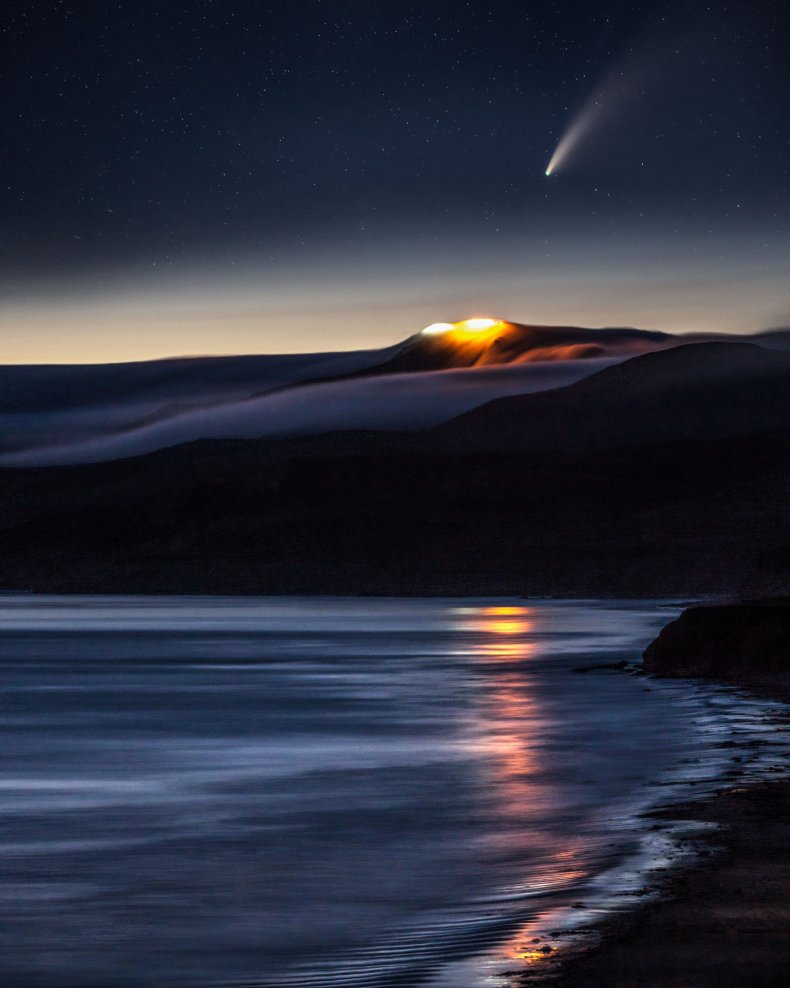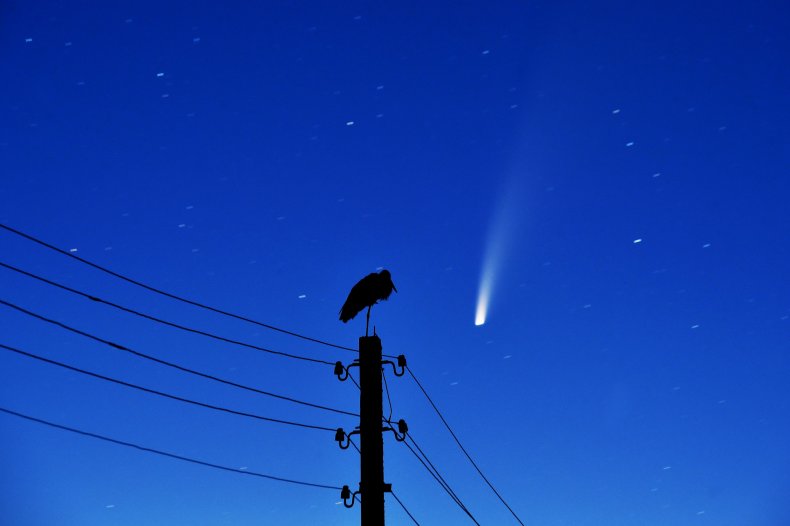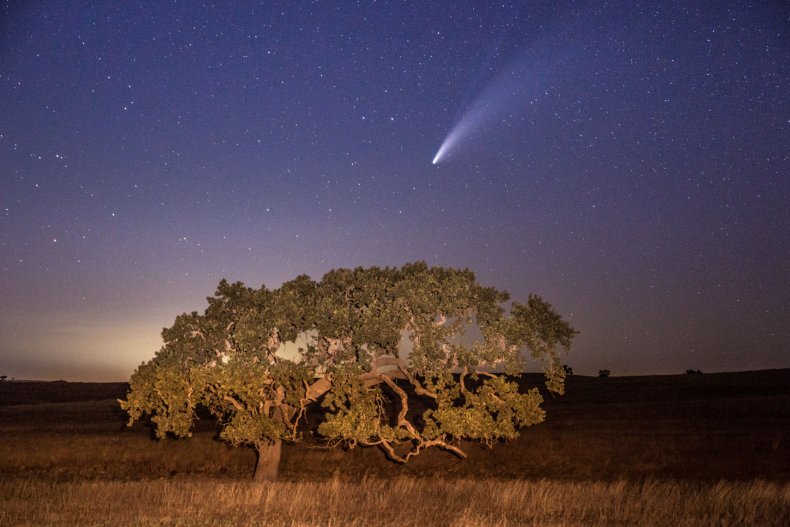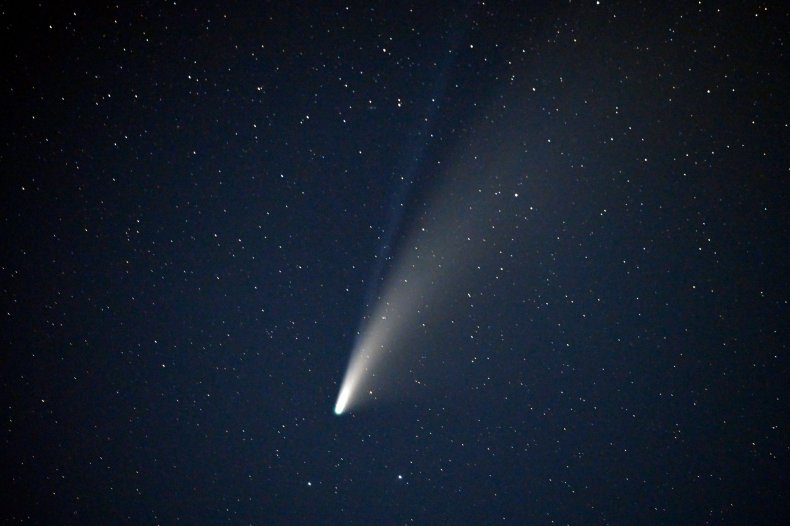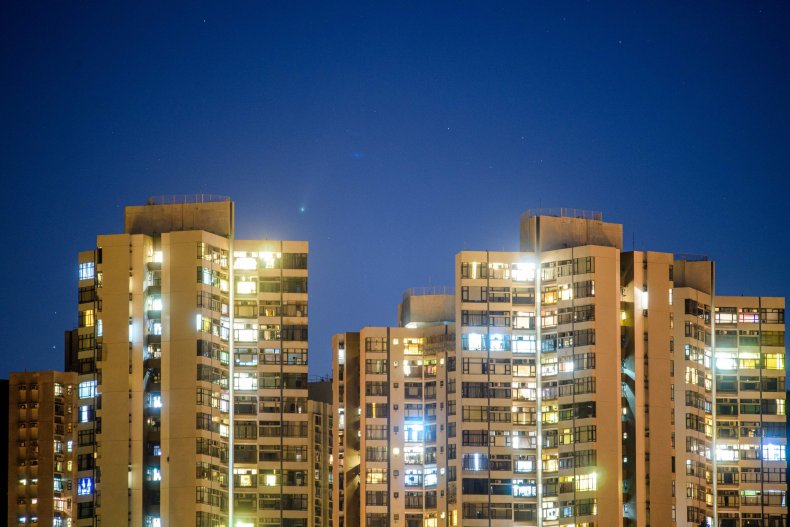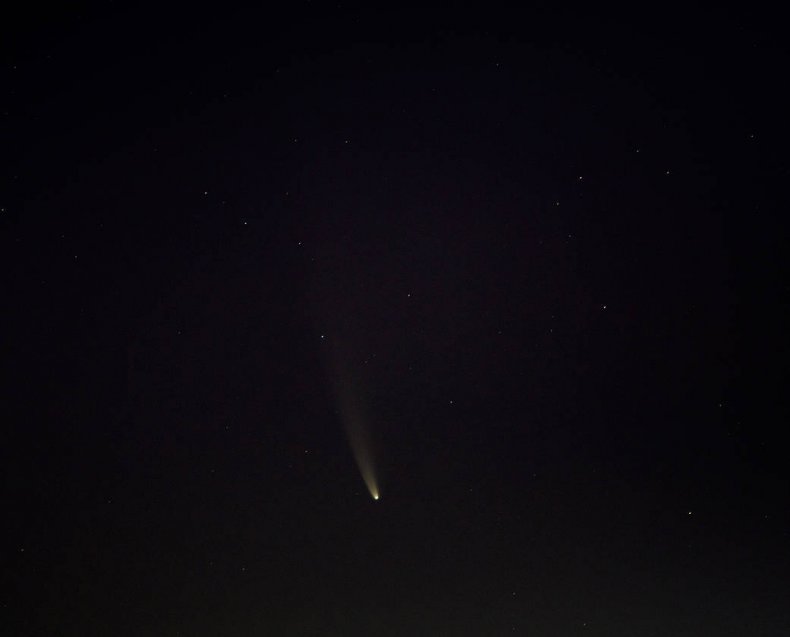 The nucleus of the comet itself—a ball of rock, dust and frozen gas that ejects behind it in response to solar wind and the Sun's electromagnetic field—is estimated to be three miles in diameter. With its nearly parabolic orbit around the Sun, comet NEOWISE is projected to not return to the inner solar system for another 6,800 years.
For more photos of comet NEOWISE, including a stunning image of the comet's tail above a castle in the Bavarian Alps, check out NASA's Astronomy Picture of the Day archive for July.