As Winter Nears, Calls Increase for Urgent Fundraising in Earthquake-Hit Nepal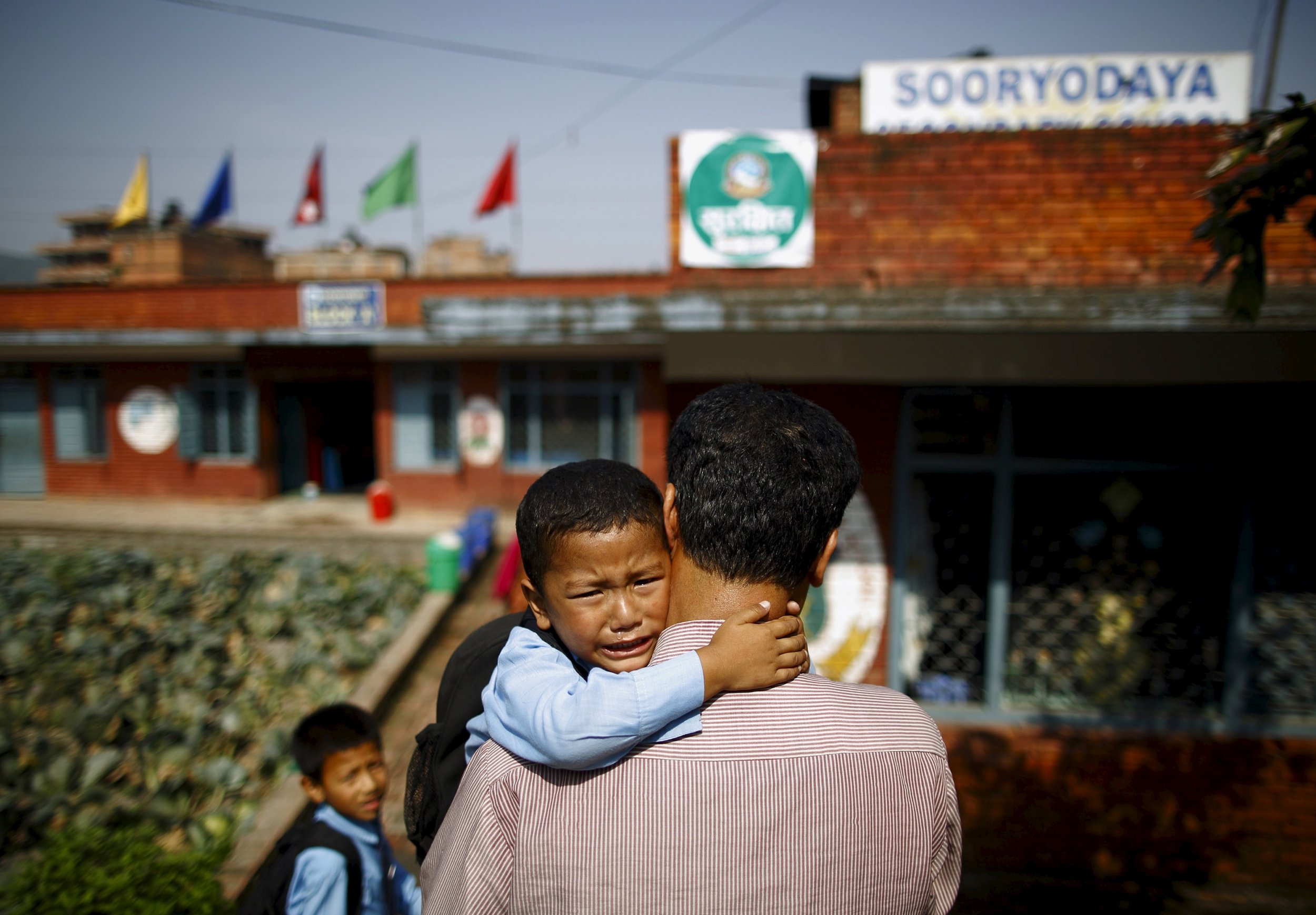 Six months after earthquakes devastated Nepal, almost 250,000 students are attending school in temporary classrooms not suitable for winter temperatures.
Nearly 9,000 people died and 17,000 were injured after the almost 8-magnitude earthquake shook the capital city of Kathmandu and surrounding areas on April 25. Aftershocks followed, including one that measured 7.3 on May 12. Tens of thousands of people were left without food, water or shelter, and 600,000 homes were destroyed throughout the South Asian country.
Immediately following the disasters, international agencies from countries around world, including the U.S., China, India, Israel, and Pakistan, rushed to help. Aid agencies built about 3,000 temporary learning centers for children to continue their educations. But 1 million students were left without permanent classrooms.
As winter approaches and slow progress continues in the construction of permanent schools, Save the Children is calling for immediate fundraising to help insulate and improve the learning environment for hundreds of thousands of children.
Significant investment is needed to increase the numbers of trained technicians to work with residents on safe building techniques, said Delailah Borja, Save the Children's country director, in a press release.
Meanwhile, families in the remote mountainous regions of Nepal still require basic food and shelter relief. They risk falling into debt because of the cost of construction of temporary shelters, according to Save the Children.
The quake that hit Nepal in April was the worst such disaster in the country since a magnitdude 8.1 quake in 1934, which killed 8,500.