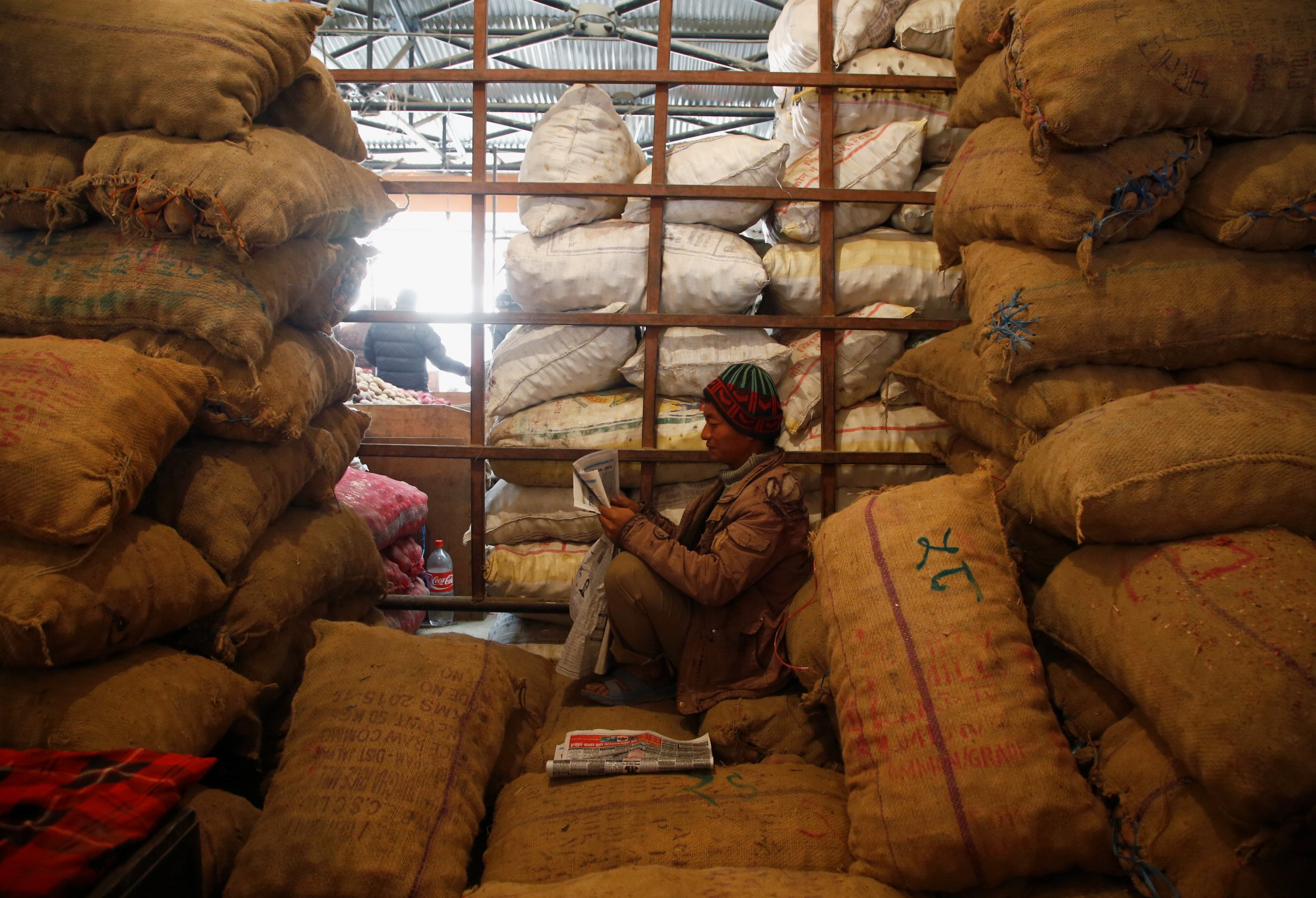 Nepal will hold its first local elections in 20 years in May, a minister said Monday, an important milestone in its long and difficult transition to democracy that the government hopes will culminate in a general election.
The Himalayan nation has been unable to complete the journey to a republic because some regional groups rejected a constitution approved by bigger political parties in 2015, saying it concentrated power further among the hill elite that has long dominated politics.
Forest Minister Shankar Bhandari told Reuters that the vote to more than 700 village and municipal assemblies would be held on May 14, paving the way for national and state elections to be conducted later this year.
"Elections are necessary to take the peace process to a logical conclusion and end an important chapter of the political transition," Prime Minister Prachanda, a former Maoist rebel leader, said over the weekend.
The Maoists waged an insurgency against the monarchy from 1996 to 2006 in which more than 17,000 people were killed. The 239-year-old monarchy was abolished by a constituent assembly dominated by the former guerrillas in 2008.
Prachanda has said he would amend the new constitution to address the grievances of the minority Madhesis living in the southern plains to make the elections possible.
But the Madhesis say their grievances must be addressed before the election dates are finalised. They have vowed to boycott and disrupt any election in their region, home to more than half of Nepal's 28.6 million people, without that.
A joint front of several Madhesi parties was expected to meet later on Monday to decide what measures to take after the polls were announced without meeting their demands, community leader Mahanta Thakur said.
Elections to the national parliament must be held by January 22, 2018, and usher in the third government under the new constitution.
"If the government is able to hold local elections in the summer and state as well as parliamentary elections before the year end, it would accomplish a major constitutional responsibility," said Bipin Adhikary, a constitutional expert.
"That would end the political transition, which began after the end of the Maoist conflict followed by the abolition of monarchy."
If those elections are not held by then Nepal risks sliding into a constitutional crisis that could undermine the fragile stability of the young republic wedged between China and India.