Rehousing the Gods: Struggle to Rebuild Nepal's Temples After Devastating Quake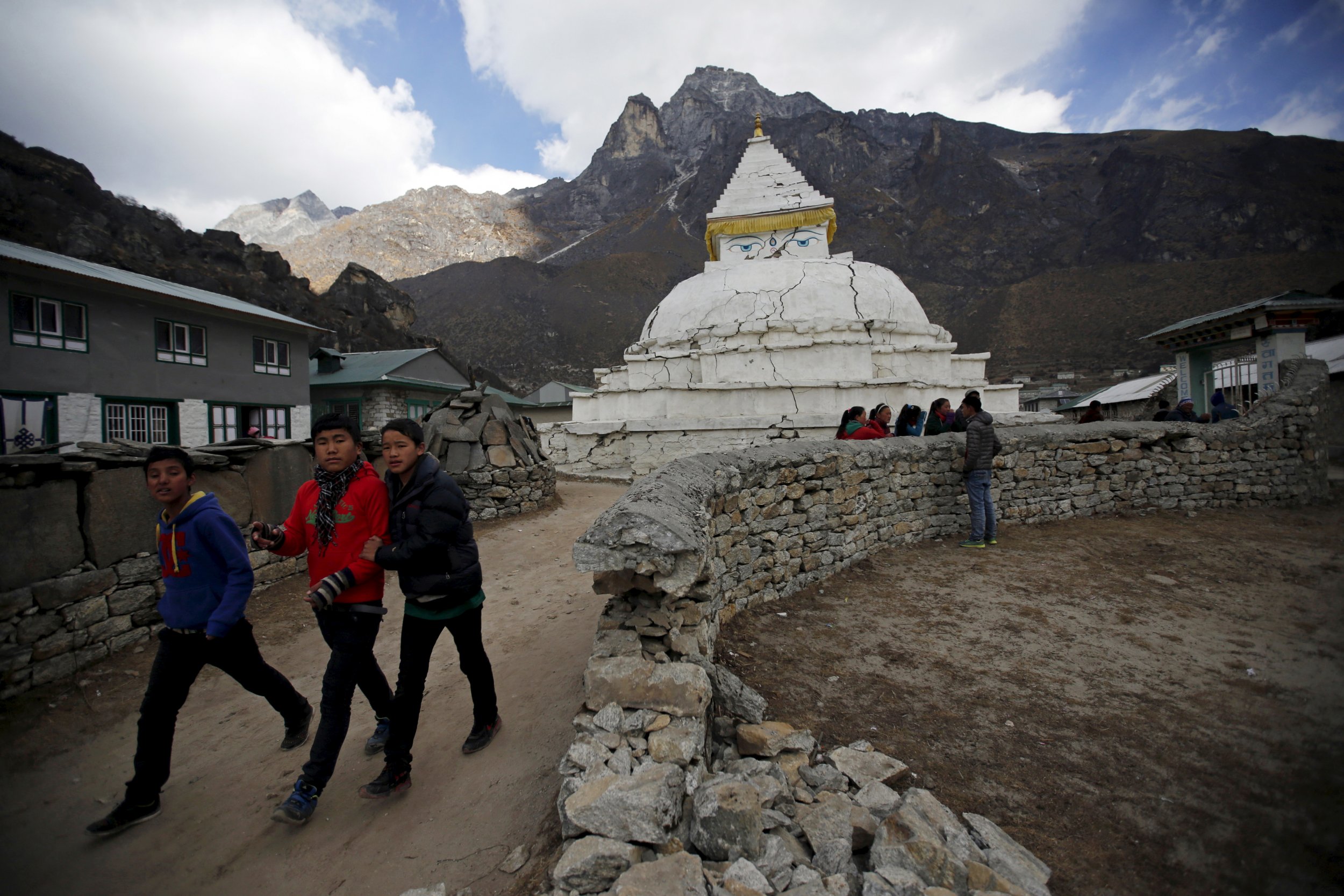 It took more than a month for Mukunda Raj Aryal, 72, to return to Kathmandu's Durbar Square last year after a magnitude-7.8 earthquake hit Nepal on April 25. He just couldn't do it. It felt, he says, as if he had lost a part of his own body. "I cried when I thought of the collapsed temples," he says. Working for more than four decades as a professor of history and art at Tribhuvan University, he has spent his life teaching students the secrets hidden in the architecture and the iconography of those pagoda-style temples.
Now he comes back every day. After the earthquake, one of his former pupils now working for the government's Department of Archaeology asked him to lead the reconstruction work. He joined forces with Shukra Sagar Shrestha, 67, a retired archaeologist who served the government for more than 20 years and who at the beginning of the 1980s conducted the most complete and precise documentation of the temples.
Nobody knows these monuments better than they do. One, the professor, is outgoing, with a deep and didactic voice and a broad smile. The other, the archaeologist, is thin and wiry and speaks in discreet whispers. As they put it, one has spent his life teaching; the other, burrowing. Now they're working together to catalog debris, to dismantle the mountains of stones and planks that were thrown everywhere by the earthquake, to remove bricks from beams and windows and door frames, and to classify them by temple and then by floor. Their final goal is to rebuild the collapsed monuments.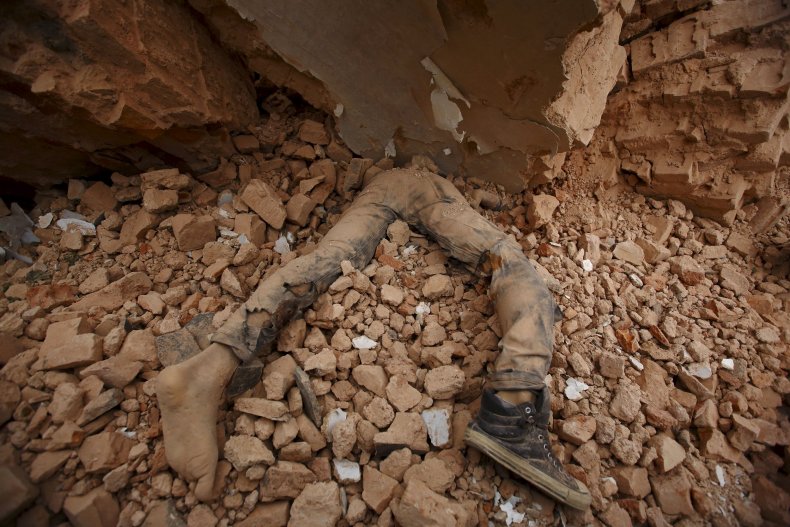 "We will know exactly the origin of all the pieces. And we will reuse them for sure. Their value is so high that can't be replaced," says Sagar Shrestha, taking a break from measuring and cataloging wooden fragments.
It's painstaking work, and the second phase, the rebuilding, will not even start before autumn. That's a concern for international officials from the U.N.'s cultural arm, UNESCO, which designated the temple complex a World Heritage site in 1979 and is in Nepal trying to help with the restoration. For nine months after the earthquake hit, political infighting hindered efforts to establish a government division responsible for the reconstruction work. Of course, there were other priorities: Hundreds of thousands of people are passing the winter in patchy tin slums or still living in the same emergency tents provided in the immediate aftermath of the disaster, which killed more than 9,000 people.
"The decision-making process is being delayed even more, as no one at the government dares to say if a building or a temple must be demolished, because they don't want to be blamed by the people for it. And that slows everything down," says Christian Manhart, UNESCO's representative to Nepal. He has been urging Raj Aryal and Sagar Shrestha to push their teams to work faster to show both locals and visitors that there is real work in progress.
Traditionalists eschew modern rebuild
There are seven groups of monuments and temples in the Kathmandu Valley that make up the World Heritage site. Durbar Square, the old urban center of the capital city, is one of them, and it suffered some of the worst damage in the quake. Several of its famed temples collapsed, among them Kasthamandap, dating from the 12th century and built, according to local legend, from the wood of a single tree. It is one of the important holy sites for Nepalis. Other temples that survived are held up by wooden beams of questionable strength and require immediate work to shore them up. The region is prone to further earthquakes, and the monsoon season is coming in June, threatening damaging rain and winds.
"The problem with this country has always been the lack of maintenance of its monuments and the low quality of the restorations done," says Thomas Schrom, an Austrian architect and special adviser to UNESCO who has worked in Nepal for 20 years.
"That's why we need to seize this opportunity. To do it properly now to guarantee that the monuments will not collapse again."
Most of the temples were constructed from hand-baked bricks and mud, with wooden frames and roofs covered with terra-cotta tiles. "They want to do it as it has been done always and say that they would rebuild them once more if they collapsed," says Schrom. He is in favor of using modern techniques to protect the temples from a future earthquake, with internal iron structures to absorb the shake and impermeable roofs to prevent wood corrosion.
Raj Aryal, however, sees value in traditional methods. "The temples portray the history and the culture of our country. Rebuilding them represents a great challenge for us," he says. "I'm against those modern technologies, unless they are strictly necessary. We need to preserve our traditional and local skills, or they will be lost forever." This is a great opportunity, he says, to teach the ancient methods to students of art and architecture, "the same techniques that have already allowed these temples to survive more than 400 years."