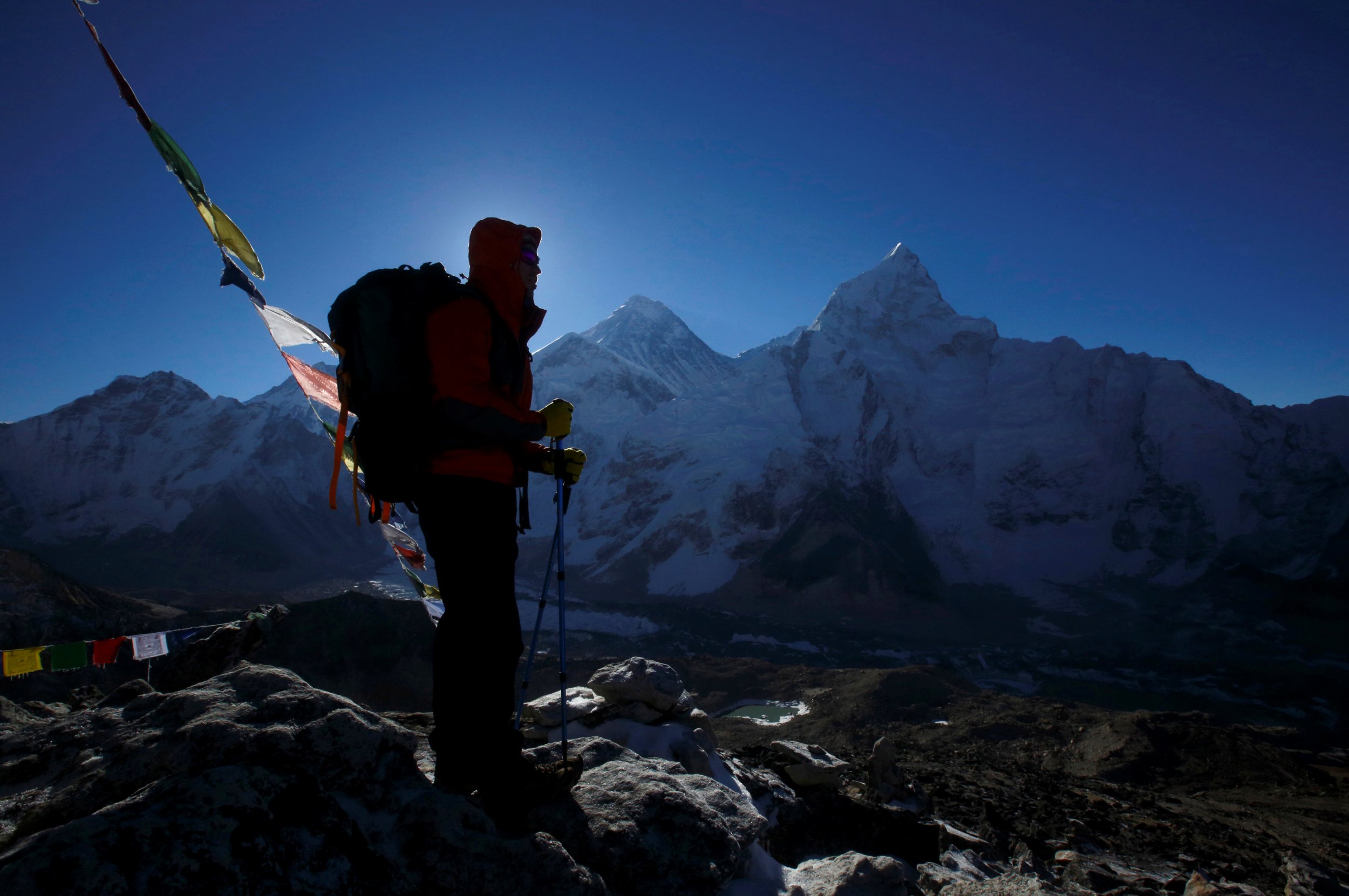 A Polish man has been banned from climbing any mountain in Nepal for 10 years after he made a rare traverse of Mount Everest last month without the correct permit, a Nepali official said on Thursday.
Janusz Adam Adamski, 49, from Szczecin, Poland, climbed the world's highest peak on May 21 from the Chinese route and descended on the Nepali side of the mountain that straddles their border.
Adamski had a Chinese permit but did not have permission to descend the mountain from the Nepali side, a government official said.
"He will not be allowed to climb any mountain peak in Nepal for 10 years under our mountaineering rules," said Kamal Parajuli, a Nepali tourism official.
He said Adamski told officials he chose the Nepali route for his descent because he was running short of oxygen bottles and hoped to find help on the Nepali side, where there were many climbers at the time.
Reuters could not reach Adamski for comment.
Nepal will likely deport the climber for entering the country without a visa, immigration official Mohan G.C. said.
Hundreds of foreign climbers attempt Himalayan peaks in Nepal every year, but it is rare for climbers to do so without permission.
Nepal charges $11,000 for an Everest permit.
South African Ryan Sean Davy, 43, was banned from the Nepal Himalayas for 10 years in May after he was caught hiding in a cave while trying to climb the 8,850-metre (29,035 feet) peak without a permit.
An Indian couple was banned last year for digitally altering photographs to prove that they had reached the summit.