Nepali Girl Banished for Menstruating Dies in Makeshift 'Chhaupadi' Shed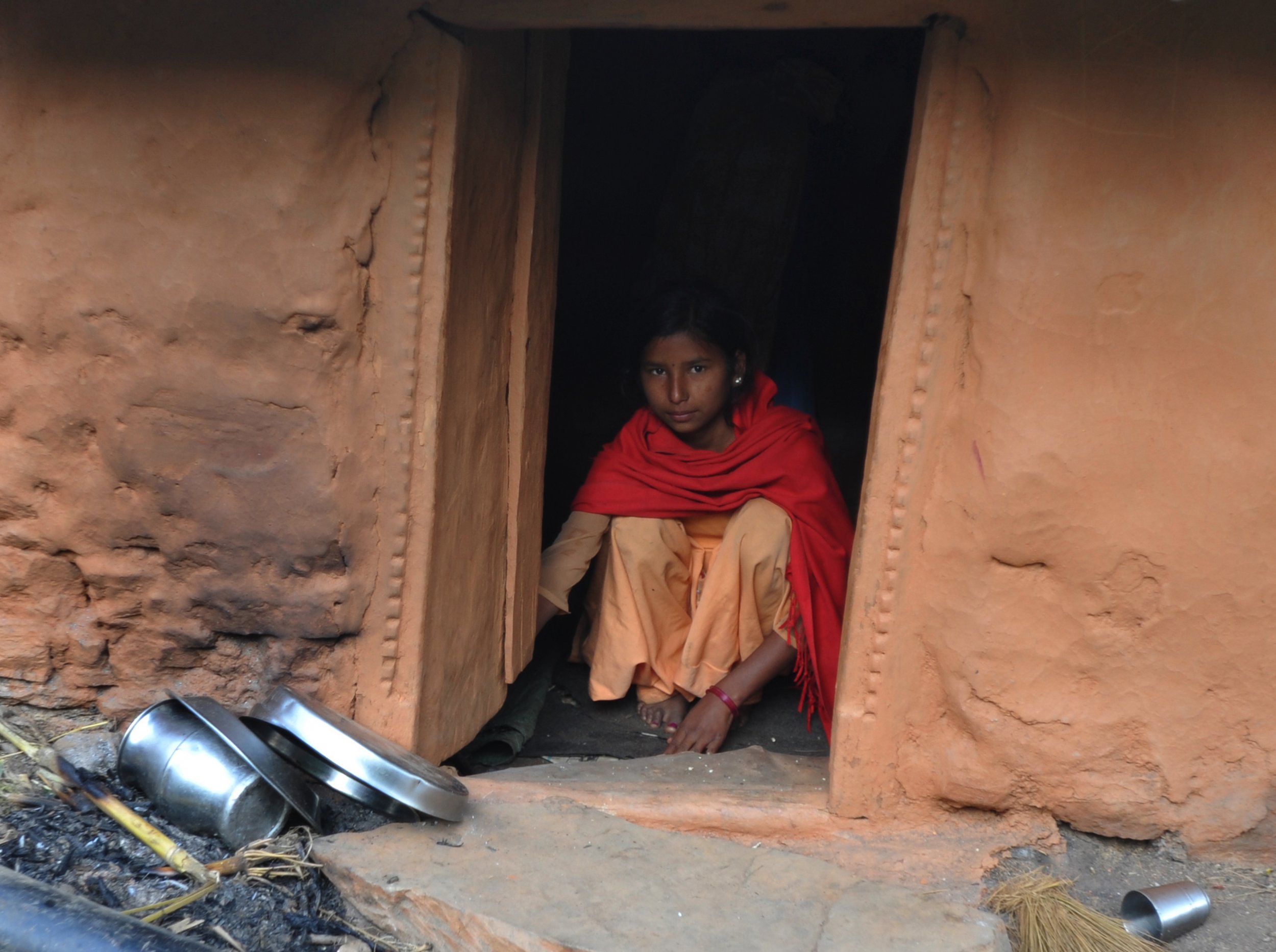 A Nepali teenager suffocated to death after she was banished to a poorly ventilated shed for being on her period, according to police reports.
Roshani Tiruwa, 15, died as a result of "chhaupadi," an outlawed practice in which Hindus send girls and women to live outside of the family home while they menstruate.
Tiruwa, considered "impure" for four to seven days a month, lit a fire to keep warm in her hut, made of mud and stone. She is thought to have suffocated as a result of poor ventilation and was found lifeless in the Gajra village, Achham district, by her father Sunday morning.
Her death is not the first of its kind, despite the practice being made illegal in 2005. There is no official count of how many women die as a result of chhaupadi—translated as "untouchable being"—but according to the U.N. there are reports of deaths linked to the social tradition every year.
In December 2010, a woman in Bhairabsthan, Achham District, died of exposure while staying in a chhaupadi shed. In January 2010, an 11-year-old girl from the same area died after a bout of diarrhea and dehydration that began while she was confined to a hut. Her family and neighbors refused to take the young girl to hospital, believing they would become impure if they touched her.
Police inspector Badri Prasad Dhakal told the Thomson Reuters Foundation: "While we are waiting for the post-mortem report for the cause of her [Tiruwa's] death, we believe she died due to suffocation.
"She had lit a fire to keep herself warm before going to bed in the shed, which had no ventilation."
The social tradition thought to be responsible for Tiruwa's death also forbids menstruating women from consuming nutritious foods, such as dairy and meat, or taking a bath. Everything a woman on her period touches—be it a person, a tree or a type of food—is thought to be spoiled.
During their stay in the family's makeshift hut or cattle shed, the menstruating woman must survive on a diet of dry foods, salt and rice. They do not attend school and are forbidden to interact physically with others.
Radha Paudel, head of the grassroots organization Action Works Nepal (Awon), told The Guardian in April that as many as 95 percent of girls and women in Nepal's western regions practice chhaupadi.