Net Neutrality Vote: FCC Chairman Ajit Pai Jokes About Internet 'Freedom'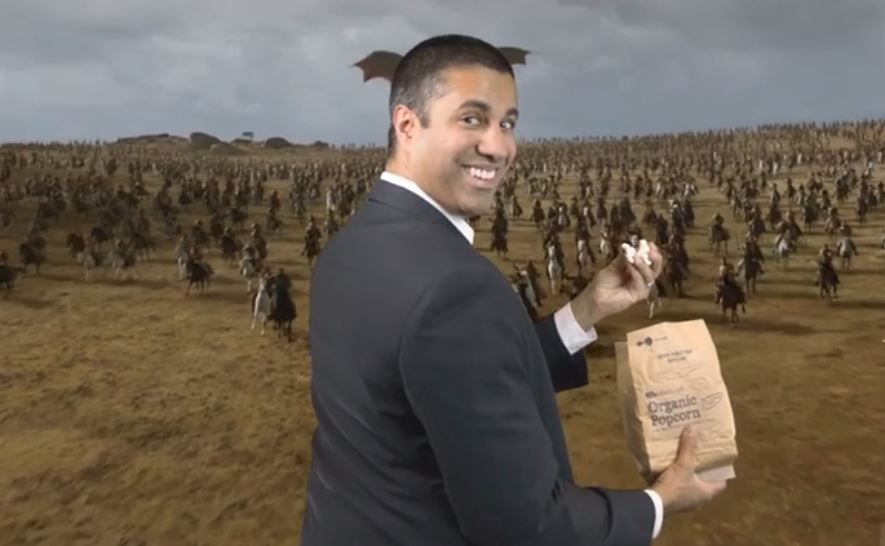 Federal Communications Commission Chairman Ajit Pai is facing an online backlash after joking about the implications of repealing net neutrality.
Pai appeared in a video wielding a fidget spinner and performing the Harlem Shake just one day before a decisive vote is cast over whether to repeal net neutrality—the principle that internet service providers should treat all online content the same, with equal access for everyone.
The video appeared on conservative news site The Daily Caller on Wednesday, ahead of Thursday's vote by the FCC that is expected to reverse the Obama-era "Open Internet Order" regulations.
"Recently, there's been quite a bit of conversation about my plan to restore internet freedom," Pai said in the video's introduction. "Here are just a few of the things you'll still be able to do on the internet after these Obama-era regulations are repealed."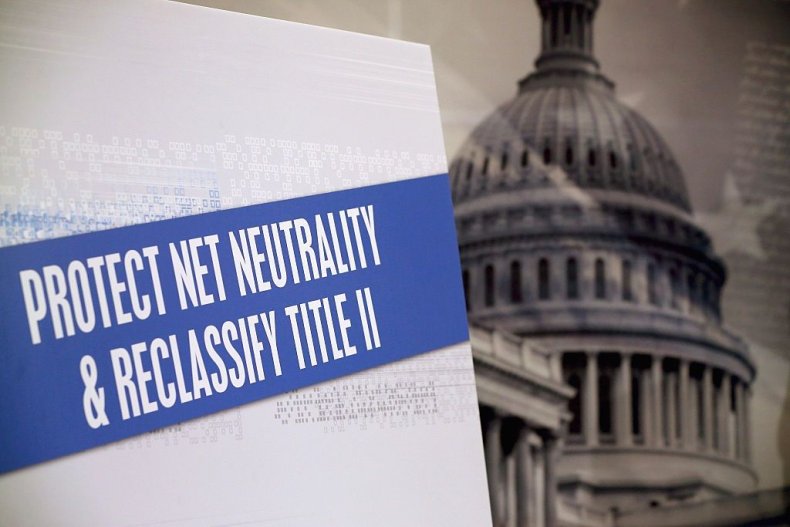 Pai went on to say internet users will still be able to "gram" their food—referring to posting pictures of meals on Instagram—as well as posting pictures of "cute animals, like puppies."
His use of the word freedom riled net neutrality supporters on social media, with some claiming that he was "openly mocking" those opposed to his stance on the issue. Net neutrality advocates have called the net neutrality measures the "First Amendment of the internet" and say abolishing the Open Internet Order could open the floodgates to widespread censorship.
"As a way to convince people to get aboard his plan, it's abysmal," wrote William Hughes, a writer for entertainment website the A.V. Club. "But as a bit of textbook 'smug asshole gloating,' it's straight out of the playbook of his boss, Donald Trump."
Related: FCC faces 'tsunami of resistance' to net neutrality plans
Beyond his being labeled a Trump puppet, critics have accused Pai of being a shill for Verizon, his former company, as the telecom giant has spent millions on lobbying to have the net neutrality regulations repealed.
"I knew we would get some backlash," Pai told The Daily Caller in an interview published a day before the video. He added that he has received racist abuse as a result of his stance on net neutrality.
"A lot of people have created an environment in which rational discussion of these issues is virtually impossible," Pai said. "If you say 'the internet is about to be broken, democracy is about to be destroyed, here's the picture of the guy who's doing it, let's go at him,' you can't be surprised when some people take matters a little too far…. The discourse has been unbelievably mired in a sewer."