Online Fashion Retailer Net-a-Porter Is Going Fur-Free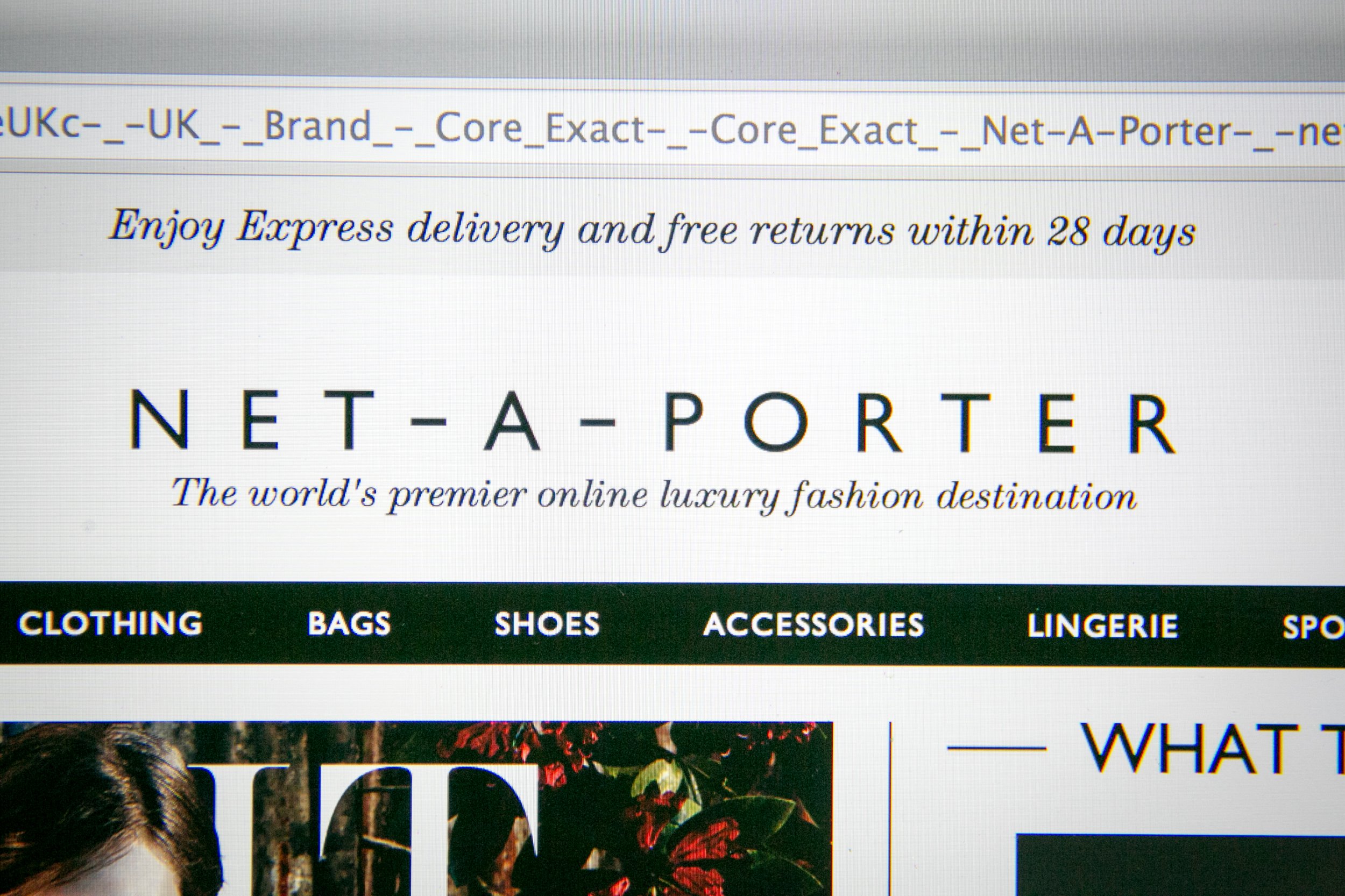 Net-a-Porter, one of the largest online designer fashion retailers, is going fur-free.
The internet retailer's parent company, Yoox Net-a-Porter (YNAP) Group, announced Tuesday it will no longer stock clothing or accessories that are made with animal fur across its portfolio of brands, which also includes menswear site Mr Porter, Yoox and The Outnet.
YNAP's head of sustainability Matteo James Moroni said in a statement that the fashion brand has been conscious of sustainability since 2009, "yet there is still much more to do and we remain more focused than ever on our commitment to create a sustainable future."
"We have a strong sense of responsibility and recognize the importance of making a positive contribution to society," said Moroni. "With a range of initiatives, partnerships and innovations, our goal is to act as an industry-wide catalyst for change."
The Milan-based company said its commitment to stop selling fur follows longstanding relationships with the Humane Society of the United States, Humane Society International and Italy's Lega Anti Vivisezione.
The move was welcomed Tuesday by the Humane Society of the United States's CEO Wayne Pacelle. "Luxury fashion brands have not been known for keen attentiveness to animal welfare, and have promoted tradition and exclusivity while subordinating any meaningful focus or active concern for animals," Pacelle wrote on his blog. He said he hoped that YNAP's new directive "will send a strong signal to these and other designers about the growing consumer and industry trend away from animal fur and toward animal protection sensibilities."
Elisa Allen, director of the U.K. arm of animal rights charity People for the Ethical Treatment of Animals (PETA), meanwhile, tells Newsweek that "compassion is clearly in fashion."
"Most stylish women would never feel chic wearing a coat or sporting an accessory made with the skin of an animal who likely spent his or her short, miserable life inside a wire cage before being electrocuted or strangled," said Allen. "[YNAP's] decision to ditch fur cements its place in the fashion industry, now and into the future."
Net-a-Porter's no-fur policy could have a knock-on effect across the fashion industry. YNAP's brands generated revenue of $2.09 billion (€1.87 billion) in 2016, and Net-a-Porter itself is one of the most popular online destinations for fashion lovers. The website is the 10th most-visited online fashion retailer, according to the Amazon-owned web traffic analytics website Alexa.
Net-a-Porter stocks luxury fashion labels, some of which, including Gucci and Fendi, continue to make products using animal fur.
However, other fashion houses have moved towards a fur-free approach in recent years. The Humane Society's website lists Armani, Calvin Klein, Hugo Boss, Stella McCartney and Tommy Hilfiger as the labels that do not sell animal fur.
In May, VF Corporation, which is home to popular brands like Timberland and Vans, said it was also prohibiting the use of fur in its products.
However, Allen of PETA U.K. says that more major fashion labels need to follow suit.
"Fur-free designers and brands are soaring, including Stella McCartney, who is ' growing double digit year-on-year,'" she says. "And it's no wonder—today's faux furs are superior, warm, and luxurious, so the excuses for using real fur have truly run out.
"Those brands that still peddle animal skins, such as Prada and Gucci, are bowing to a few super-rich customers who lack compassion and taste—because most stylish women wouldn't be caught dead in the real thing."