Netanayhu: World's 'Deafening' Silence on Iran Threat to Israel Will End With Trump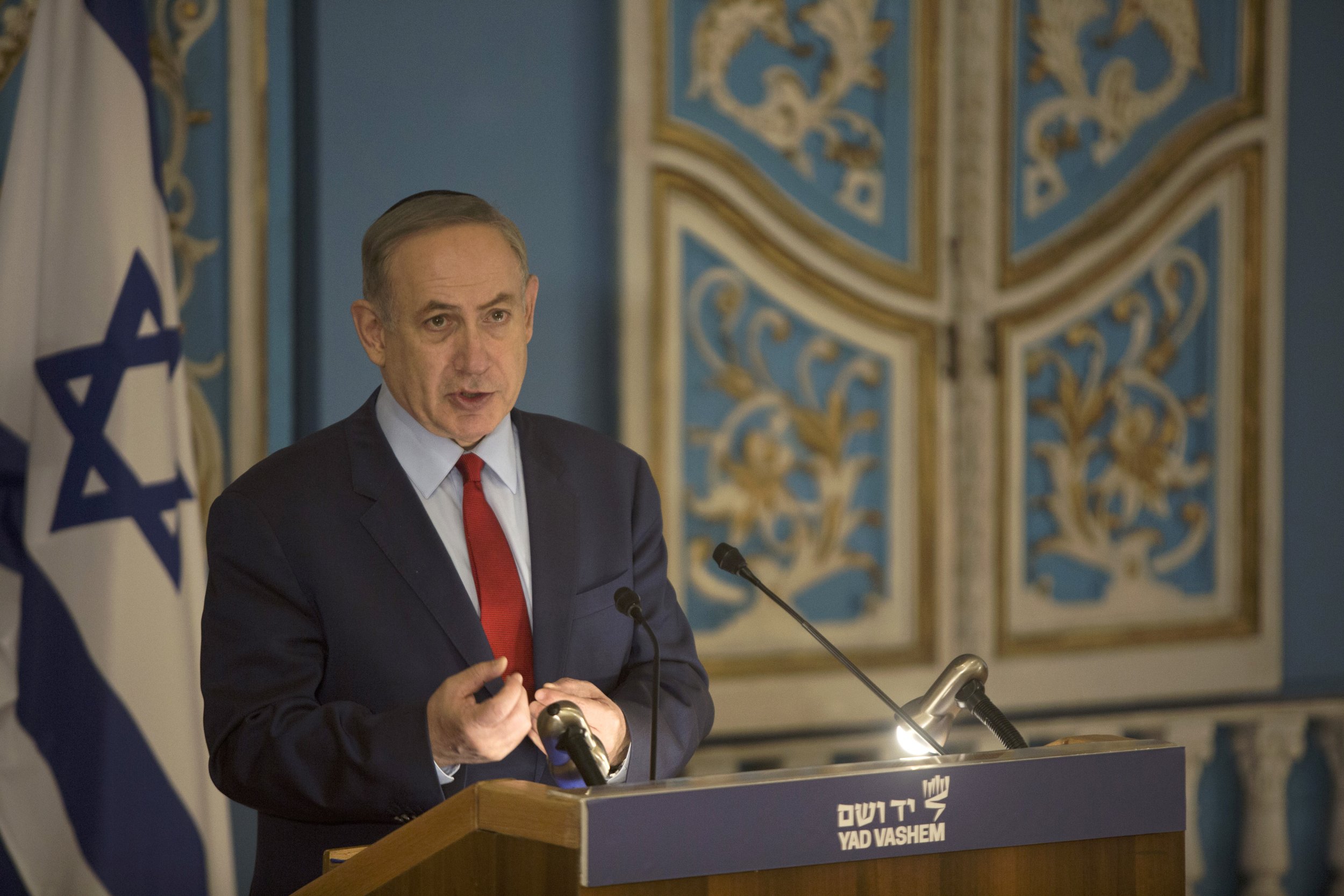 Israeli Prime Minister Benjamin Netanyahu has said that Iran represents the "greatest danger" to Jewish people and Israel, expressing hope that President Trump would end the world's "deafening silence" on the matter.
"The greatest danger that we face, of hatred for the Jewish people and the Jewish state [referring to Israel] comes from Iran," Netanyahu stated. "It comes from the ayatollah regime that is fanning these flames and calling outright for the destruction of the Jewish state."
Iran's conservative leaders, including Supreme Leader Ayatollah Ali Khamenei, regularly call for the destruction of Israel.
Speaking at Holocaust Remembrance Day, Netanyahu said: " When a regime merely calls to wipe out every Israeli [...]—what do we encounter? A deafening silence."
"Now that may change. I hope it will change. I believe it will change," the Israeli leader stated, adding that he had spoken to the newly elected President Trump a few days before.
On the campaign trail, Donald Trump pledged to scrap the nuclear deal that Barack Obama made with Iran, in which Tehran agreed to curb its nuclear program in exchange for lifted sanctions. Trump's promise was welcomed by the Israeli government, but it remains unclear what the U.S. president's position is since coming to power.
In their first official conversation on Sunday, Trump invited Netanyahu to Washington next month with a view to discussing the Iran nuclear deal and the Palestinian peace process, the Israeli prime minister's office said.
Netanyahu said Trump "spoke about the Iranian aggression. He spoke about Iran's commitment to destroy Israel. He spoke about the nature of this nuclear agreement and the danger it poses. We spoke about it together," he added.
Read more: Benjamin Netanyahu to Give Donald Trump Five Alternatives to Iran Deal
Trump has also pledged to move the U.S. Embassy from Tel Aviv to Jerusalem, a move which is likely to inflame tensions in the Arab world, but was praised by far-right sections of the Israeli elite.
The U.S. president has also appointed a pro-settler ambassador to Israel in David Friedman, marking a significant shift in policy towards Israel from his predecessor Barack Obama, who criticized Israel's settlement building, which the international community considers illegal.
Netanyahu and the former U.S. leader had strained ties over Obama's position on the matter, as well as the Iranian nuclear deal, which the Israeli prime minister argued would allow Iran to continue funding anti-Israel extremists across the Middle East.
Iran provides financial support to groups in the region, including Lebanese Shiite militant group Hezbollah and Palestinian militant group Hamas, which both regularly seek to attack Israel. Iran also backs the Shiite Houthi rebels battling the Saudi-led coalition in Yemen.