Why Netanyahu's Cabinet Tried to Snub Trump During Israel Visit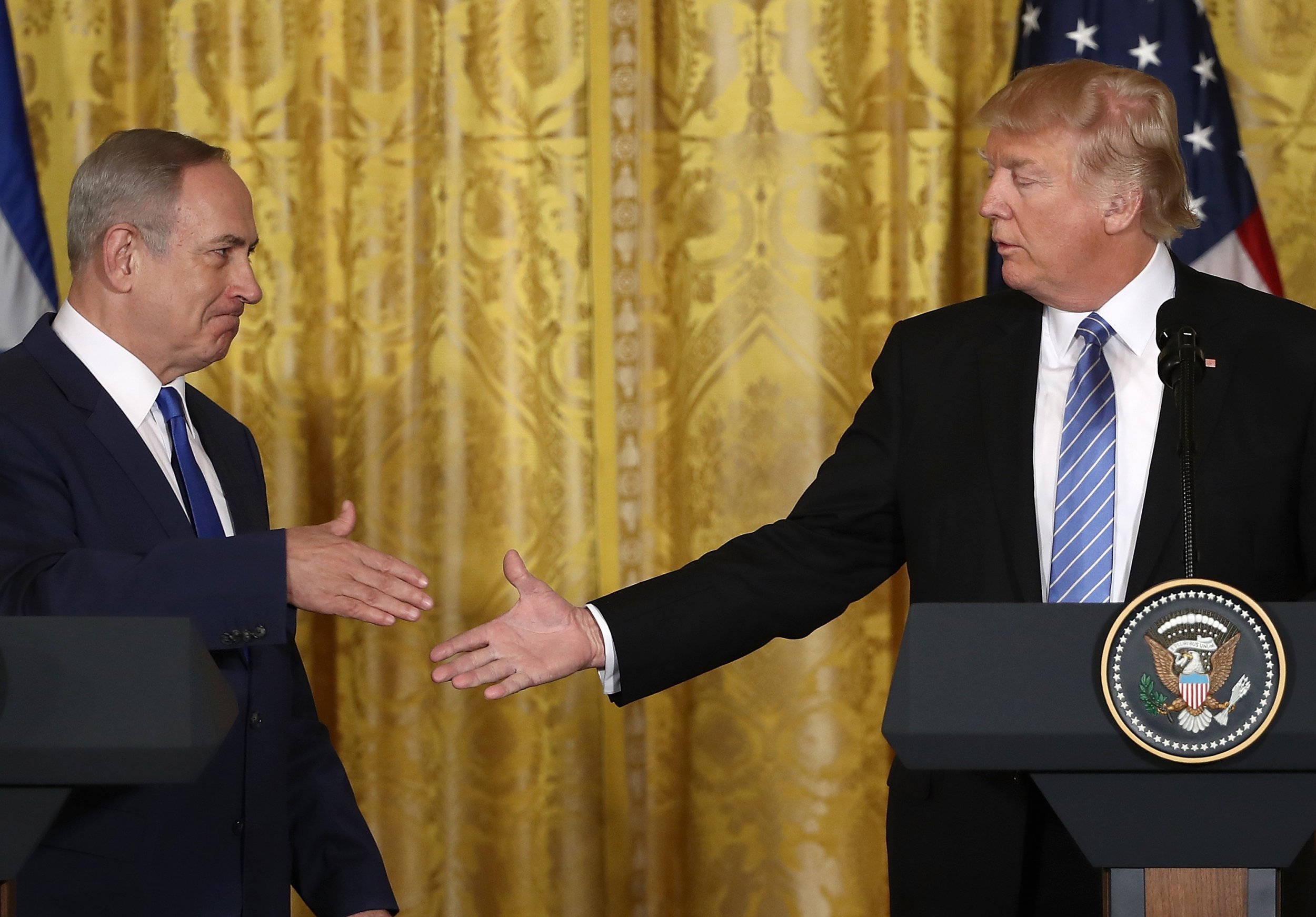 Israeli Prime Minister Benjamin Netanyahu was reportedly enraged after learning the majority of his cabinet ministers were planning to ditch a reception for U.S. President Donald Trump.
Trump is visiting Israel as the second stop on his first foreign tour as president, following several days in Saudi Arabia.
But Netanyahu's cabinet was reportedly not enthralled by the idea of welcoming Trump at Ben-Gurion International Airport on Monday. Many ministers originally decided not to attend because the White House had changed its plans, prompting the ministers to be disinvited then invited again at a later date, Haaretz reported. The ministers were also told there would be no time for them to personally greet Trump.
Following the confusion, however, Netanyahu, made it clear that attendance is mandatory. As such, the U.S. president is once again expected to meet the full Israeli cabinet, as well as the prime minister and President Reuven Rivlin, as well as Knesset Speaker Yuli Edelstein.
While in Israel, Trump will visit Yad Vashem, the Holocaust remembrance center, have dinner with Netanyahu and cross into the West Bank to meet with Palestinian leader Mahmoud Abbas.