Netanyahu Condemns Abbas' Fatah Party For Handing Marwan Barghouti Senior Role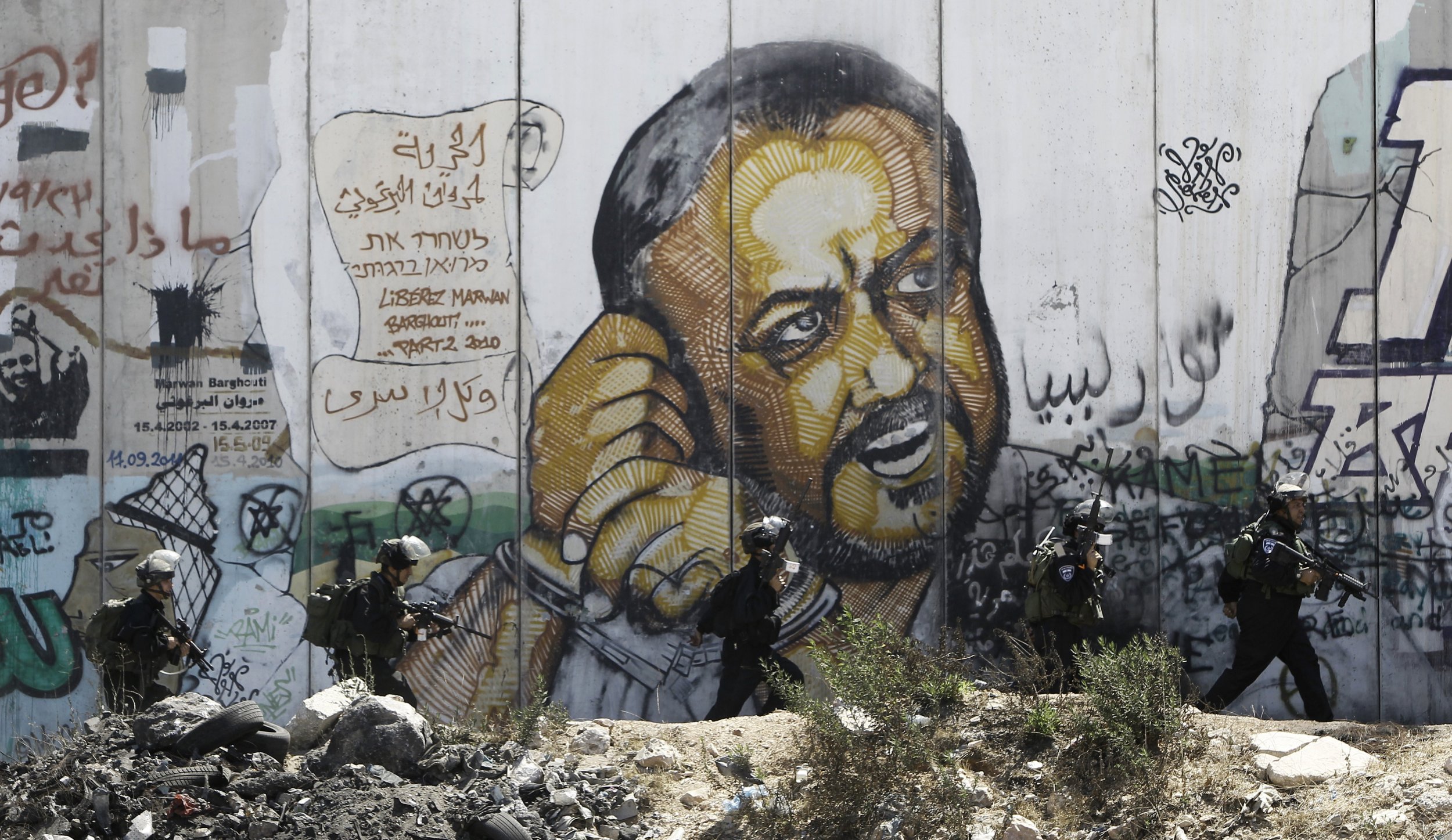 Israeli Prime Minister Benjamin Netanyahu moved Tuesday to condemn the political party of Palestinian President Mahmoud Abbas for elevating jailed political figure Marwan Barghouti to a senior position within its ranks.
At the Fatah congress in the West Bank city of Ramallah, held at the weekend for the first time in seven years, the party voted Barghouti into a seat on its decision-making body, the Central Committee.
Netanyahu slammed Fatah's celebration of a man who is suspected of helping to establish the Tanzim militia, an armed wing of the Fatah party that has killed dozens of Israelis.
Barghouti is currently serving five life sentences in Israel's Hasharon prison for orchestrating the murders of Israelis in suicide bombings and shootings in the Second Palestinian Intifada, or uprising, from 2000 to 2004. He is also suspected of founding the Al-Aqsa Martyrs Brigade, an armed wing of Fatah that operates in the West Bank.
"Marwan is a leader of a terrorist organization that encouraged and led terror attacks that killed and wounded dozens of innocent Israelis," Netanyahu said in a statement issued by his office Tuesday.
"By electing him, Fatah is no longer satisfied with incitement in schools and naming streets and squares after murderers—it is also placing them in high leadership roles," he added.
Israelis view Barghouti as an anti-Semitic murderer; Palestinians view him as a symbol of resistance against the Israeli occupation of the West Bank, as depicted in his large mural on the separation wall at Qalandia checkpoint and in his poll numbers. Israel's government accuses the Palestinian leadership of continuing to endorse such figures, and by doing so, inciting the murder of Israelis.
Despite languishing in an Israeli prison for 12 years, Barghouti is still viewed as the most popular Palestinian political figure to succeed Abbas, according to Palestinian pollster Khalil Shikaki.
Disillusion with the Palestinian leadership's failure to achieve any tangible results with the Israelis or the international community, coupled with Barghouti's leadership of the Palestinian uprising, has seen his popularity remain. He still attempts to convey his political messages from prison, and in October 2015 wrote an editorial from his cell at the beginning of a wave of stabbing, car-ramming and shooting attacks by Palestinians against Israelis.
While other candidates divide opinion between Fatah and rival party Hamas, which presides over the Gaza Strip, Barghouti has unified Palestinian public support. Such support for a convicted extremist under Israeli law is concerning for Israeli security services and Barghouti will likely never leave prison.