Netanyahu to Discuss 'Bad' Iran Deal With Trump, Says Israel Will 'Do What We Want' on Settlements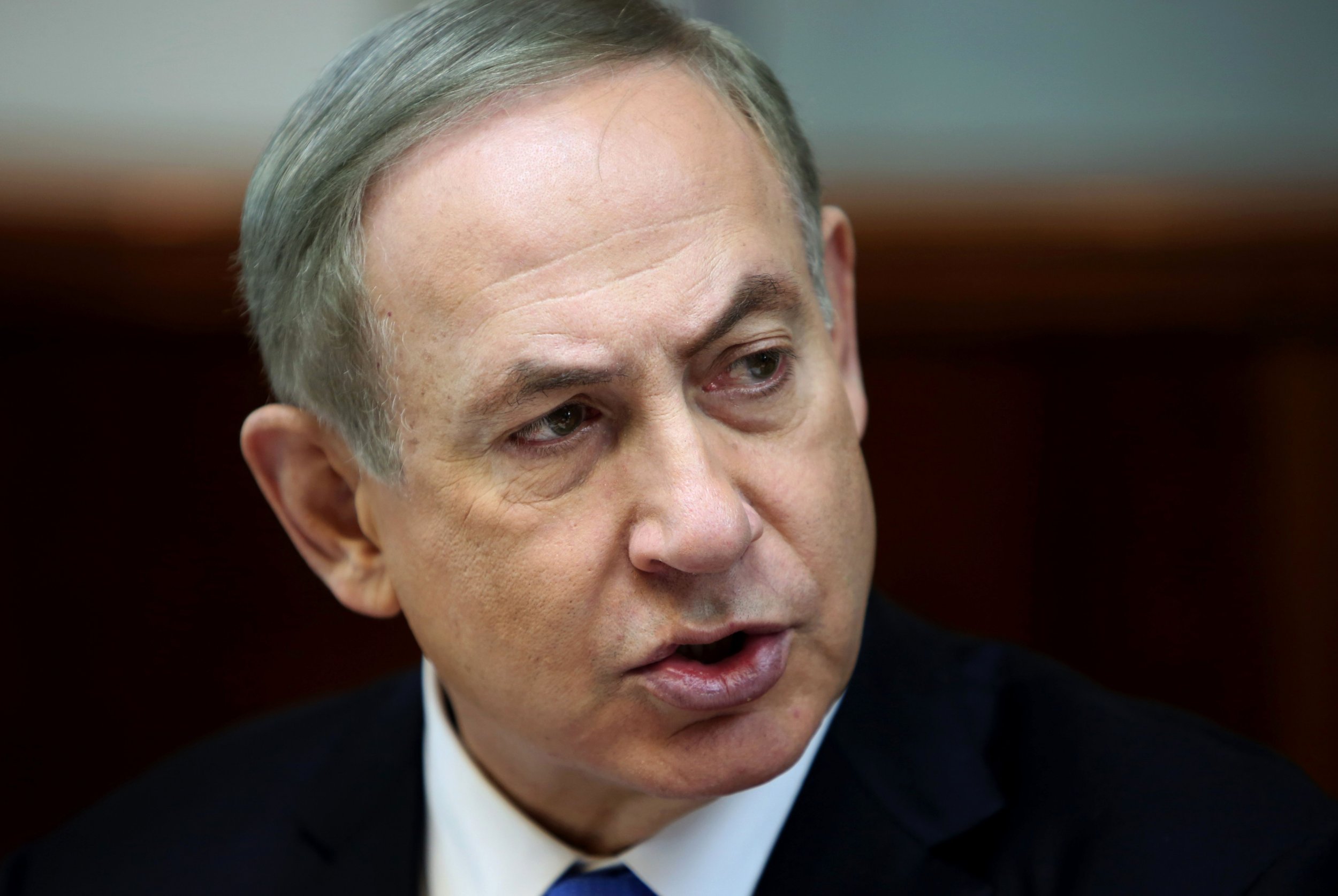 Israel's Prime Minister Benjamin Netanyahu said on Sunday that the country's government is acting as it wishes in its settlement policy in east Jerusalem and the West Bank, and that any pressure from the U.S. administration would not change this.
Addressing a Washington conference via videolink from Jerusalem, Netanyahu, when asked if the U.S. election victory of Donald Trump would permit Israel to do whatever it wishes in terms of settlement building, said: "Well, I think we have been doing what we want."
The right-wing in Israel have called for an expansion of an Israeli settlement building in east Jerusalem and the West Bank, areas that the Palestinians have earmarked for any future Palestinian state, arguing that settlement construction has slowed down in Obama's tenure.
Anti-settlement watchdogs said there was a lull in settlement construction in 2015, but additional research also showed that the Israeli government funding for settlers and local governance bodies in the settlements increased by 28.4 percent in 2015 in comparison with 2014.
Much of the international community considers Jewish outposts in these areas to be illegal under international law, but U.S. President-elect Donald Trump called for continued settlement construction on the campaign trail and his victory saw right-wing ministers celebrate what they called the end of the idea of a Palestinian state.
U.S. policy has traditionally pointed to the settlement enterprise as an obstacle to peace with the Palestinians in favour of a two-state solution with two separate sovereign entities, but at least one top advisor to Trump on Israeli affairs has said that he does not view the settlements as an impediment to reconciling a decades-old conflict. Emboldened pro-settlement Israeli lawmakers are now pursuing a bill to legalize around 4,000 settler homes in the West Bank, which is likely to go to a parliamentary vote when Trump takes office in January.
President Obama, on the other hand, has spoken out against the settlement enterprise throughout his tenure and could make a last-ditch effort to add to international criticism of the outposts by backing an anti-settlement resolution at the U.N. before he leaves office.
At the annual Saban Forum for Middle East Policy, hosted by the Brookings Institution, Netanyahu spoke about Trump's entrance into the Oval Office and signalled that the two would discuss the "bad" Iran deal.
"Israel is committed to preventing Iran from acquiring nuclear weapons," he said. "That has not changed and will not change. As far as President-elect Trump—I look forward to speaking to him about what to do about this bad deal."
"Since the deal was signed, Iran has become a more aggressive power," he said. "We have to stop Iran's march to the bomb; its development of long-range missiles; its support for terrorism in the Middle East and throughout the world."