Netanyahu Improperly Used State Funds: Israeli State Auditor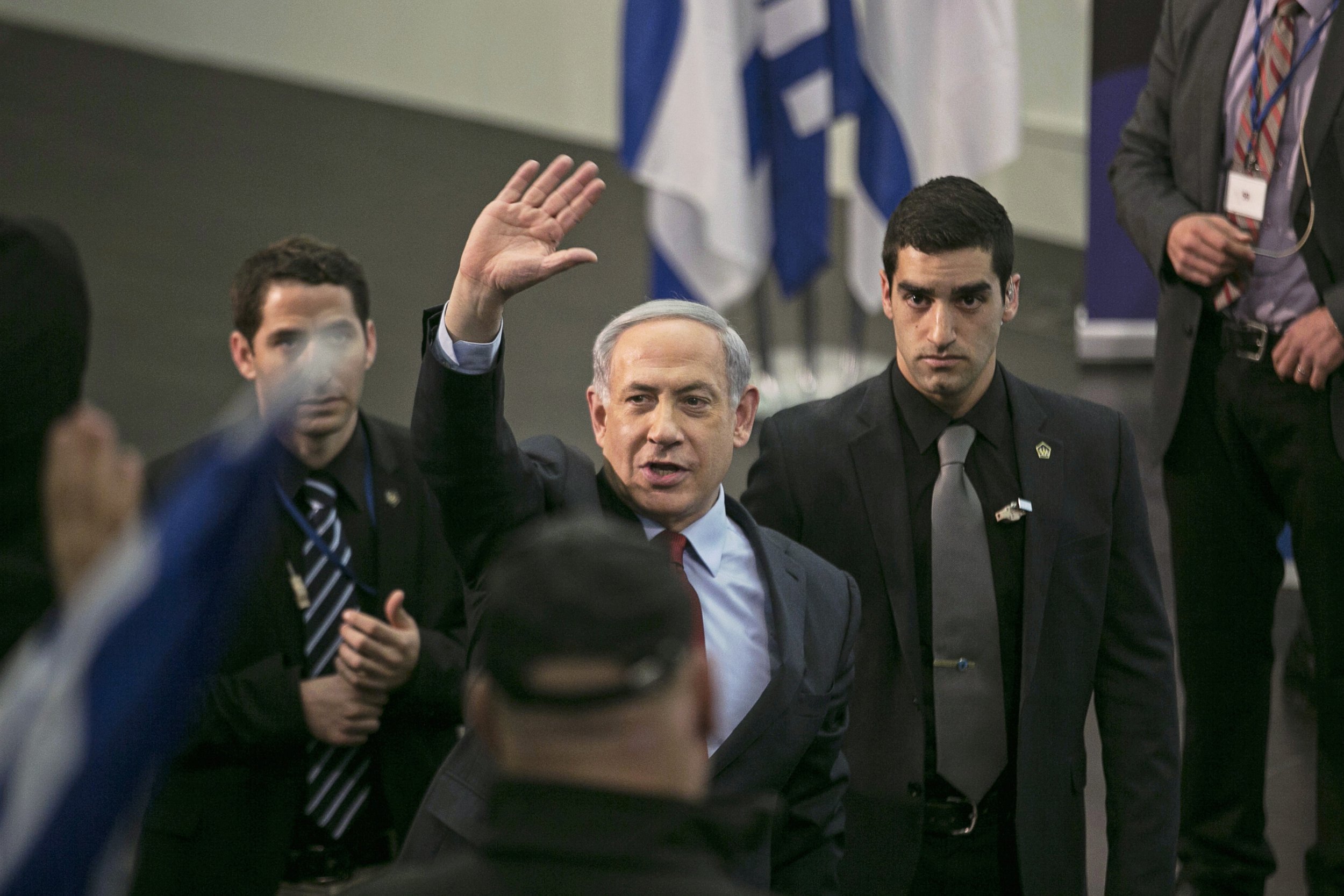 JERUSALEM (Reuters) - A report by Israel's state auditor found on Tuesday that Prime Minister Benjamin Netanyahu had improperly used state funds for his family, firing up center-left opponents before a parliamentary election next month.
The comptroller's report, drawn up after complaints by members of parliament about spending by Netanyahu and his wife, found a series of infractions, including unrefunded petty cash, a personal water tax charged to the state and an electrician called out at high expense over a Jewish holiday.
Auditor Joseph Shapira concluded that the Netanyahus had run up household costs that were "significantly excessive" and "inconsistent with the basic principles of proportionality, sensibility, thrift and efficiency".
However, the absence of any substantial criminal impropriety and a forthright campaign by Netanyahu's right-wing Likud party against the report looked likely to limit its electoral impact.
Netanyahu remains marginally ahead of the center-left opposition in opinion polls before the March 17 election, when he will be seeking a fourth term in office.
The Likud party said in a statement that many of the shortcomings cited had already been rectified and the prime minister was acting on the others.
"Regrettably, the media campaign in the past few weeks over this report is a clear attempt to topple the prime minister and the Likud government by trifling with petty issues and distracting voters," the party said.
With a month to go until the election, campaigning so far has focused on personality attacks and jokey internet videos rather than any substantive discussion of issues such as the economy, education policy or regional security.
The State Comptroller's Office dismissed suggestions the timing of the report was politically motivated, saying the findings were being published "shortly after they were completed" as required by law.
The report said some of the material gathered during the audit pointed to possible criminal misconduct and had been passed to the attorney-general, Yehuda Weinstein, to assess if there were grounds for further investigation.
A spokeswoman for Weinstein confirmed he has received the material but would not be drawn on the prospects for legal action against Netanyahu, saying only: "Our practice is to operate as normal regardless of the fact there is an election."
Israeli political analysts were skeptical as to whether the report would hurt Netanyahu's chances of reelection, citing how popular figures tend to survive allegations of impropriety unless they lead to criminal charges.
"We've been there before, this isn't the first time," said Reuven Hazan, a political scientist atHebrew University.
"When someone is regarded as a leader, the public tends to forgive improprieties."