Netanyahu: I Care More About Palestinians Than Their Leaders Do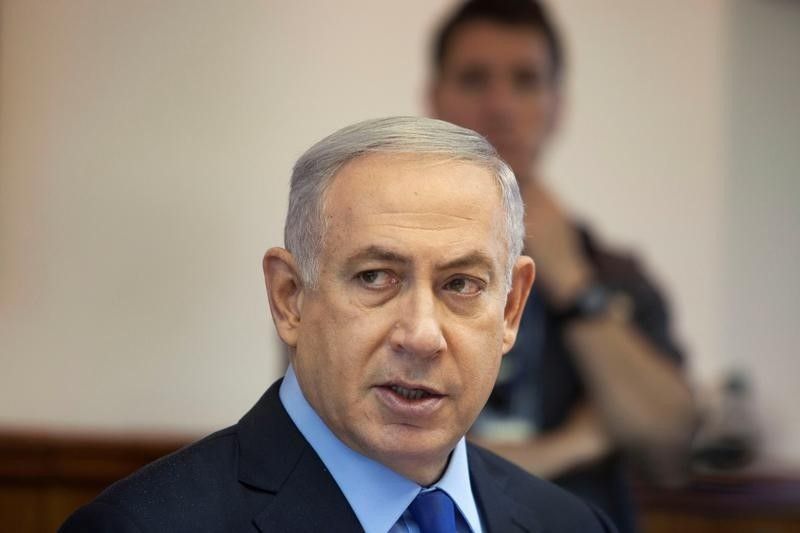 Israeli Prime Minister Benjamin Netanyahu claimed on Thursday that both he and Israel as a country cares more about Palestinians than their own leaders do.
The video comes after Israel charged two Palestinians employed by the international charity World Vision and the United Nations, accused of siphoning funds to Islamist militant group Hamas, which controls the Gaza Strip.
"I'm going to say something now that some of you will not believe. But I'm going to say it anyway because it's true," Netanyahu said in the YouTube video. "I, the prime minister of Israel, care more about Palestinians than their own leaders do. Israel cares more about Palestinians than their own leaders do."
He proceeded to say that, "innocent and impoverished Palestinians were denied vital aid supplied from nations around the world."
Referring to the World Vision case, in which the NGO's Gaza branch director is accused of funneling tens of million of dollars to Hamas, he said: "Hamas used this stolen money to build a war machine to murder Jews," he said. World Vision has said that it has seen no evidence of Israel's claims.
Netanyahu's comments caused anger among Palestinian rights groups, who alleged that Netanyahu was attempting to consolidate Israel's control over international humanitarian aid into the Gaza Strip and said Israel's record of mistreatment towards Palestinians disproved his comments.
Shawan Jabarin, director general of the Palestinian NGO Al-Haq called Netanyahu's video "propaganda" to prevent international donors sending financial assistance to the Palestinians.
"They are trying to undermine the work of international aid organizations," he told Al Jazeera.
Ayed Abu Qtaish of the rights group Defence for Children International Palestine, speaking also to Al Jazeera, pointed to Israel's killing of Palestinian children. "Since the beginning of the Second Intifada [uprising] in 2000, more than 2000 children were killed as a result of Israeli presence in the territories—two-thirds of which were in Gaza. The numbers show how much Israel is violating the rights of children."
Israel has fought three wars with Hamas since 2008. In the most recent conflict in the summer of 2014, Israel conducted air strikes on the territory and launched a ground invasion of the coastal enclave after Hamas fired rockets into Israeli territory.
Rights groups accused both sides of war crimes in a conflict that left over 2,100 Palestinians—at least 1,585 civilians, of which 530 were children—dead, according to U.N. and Palestinian accounts, and 72 Israelis—all but five soldiers—dead, according to Israeli accounts.