Netanyahu Crisis: Israeli Opposition Calls on Prime Minister to Resign After Police Recommend Charges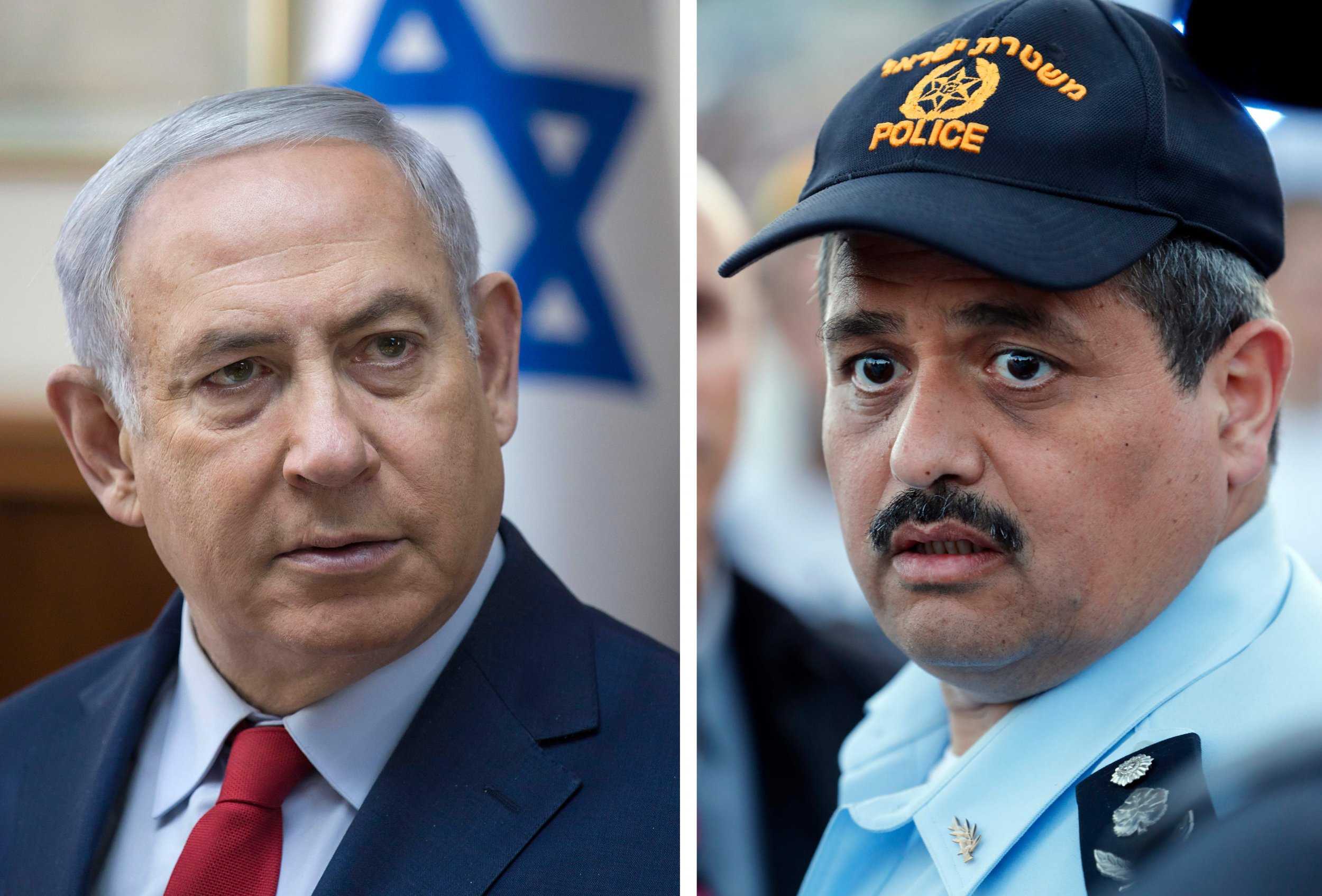 The political opposition in Israel has called on Prime Minister Benjamin Netanyahu to step down after the country's police force recommended that he be charged with bribery and breach of trust.
The left-wing Labor leader Avi Gabbay said that Netanyahu's party must choose the rule of law over supporting the under-fire premier.
"I think it's clear here that this government needs to go to elections. It can't be that this government continues as is," Gabbay told Israel's Army Radio, according to the Associated Press.
"There's really a government culture of corruption," he added.
Zehava Gal-On, leader of the left-wing Meretz party, said his cabinet ministers must "show Netanyahu the way out."
But Netanyahu fought against the recommendation for an indictment and calls for him to step down. "The truth will come to light, and nothing will come of this," he told a local government meeting in Tel Aviv.
If he was to step down, Netanyahu would fall short of becoming Israel's longest-serving prime minister, which he is set to become if he remains in power until the next election in 2019.
Police say that there is enough evidence to charge Netanyahu with regard to his receipt of gifts from two billionaires, Hollywood magnate Aaron Milchan and Australian businessman James Packer, to the tune of $300,000. The gifts include pink champagne and cigars.
The authorities said that in the case known as File 1000, there is sufficient evidence to charge Netanyahu for accepting bribes and fraud.
Netanyahu has long decried the investigation into him as a "witch hunt" by the media. He has pledged to fight any claims.
"I will continue to lead the state of Israel responsibly and loyally as long as you, the citizens of Israel, choose me to lead you," he said in a televised address on Tuesday night.
Ultimately, Israel's attorney general has the final say on whether Netanyahu is indicted, and that decision could take months.
Netanyahu's allies stood with him on Tuesday and Wednesday. His coalition whip David Amsalem accused the police of "a coup d'état in Israel," while tourism minister Yariv Leven called the recommendation a "coup against the voters."
Naftali Bennett, a political rival and education minister in Netanyahu's cabinet, did not comment. He has previously said that the coalition government would not be felled over champagne and cigars.
Allies of Netanyahu in his right-wing Likud party attacked the Israeli leader's main rival for the premiership, centrist Yair Lapid, after he emerged as a key witness in Case 1000. Lapid said that while he served as Netanyahu's finance minister, the Israeli leader had tried to usher through a bill that would have helped Milchan. Lapid blocked the bill despite pressure to pass it.
Culture minister Miri Regev called Lapid a "snitch" after it became apparent that he had become crucial to the corruption allegations. Lapid said he acted "like any law-abiding citizen." He said his party was the "last barrier" against corruption in the Israeli government.