Netanyahu Says He 'Regrets' Comments About Israeli-Arabs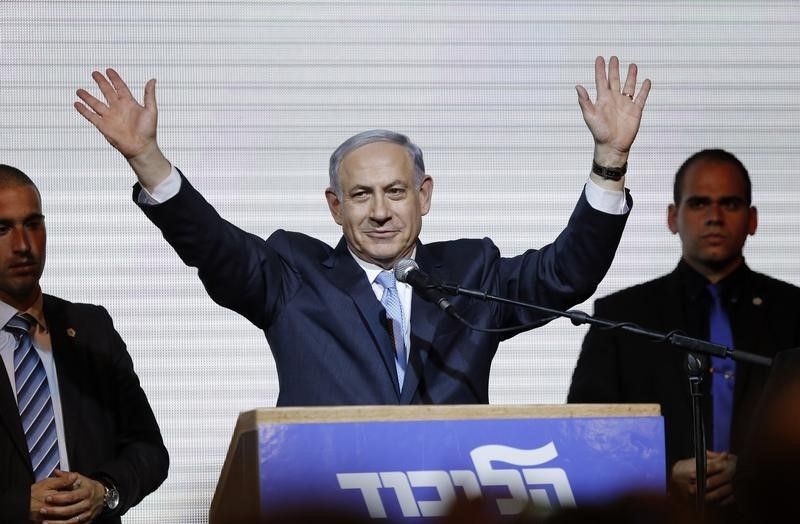 JERUSALEM (Reuters) - Israeli Prime Minister Benjamin Netanyahu on Monday apologized to Israel's Arabs after a rallying call to his supporters on election day last week was called racist by opponents.
In a video clip posted on his Facebook page, Netanyahu told Israeli-Arab supporters of his right-wing Likud party: "I know that the things I said a few days ago offended Israel's Arabs. I had no intention for this to happen, I regret this."
Fearing his voters would stay home, Netanyahu, who won a clear election victory last Tuesday and is set to be nominated to form a new government, accused left-wing non-governmental organizations of bussing Arab-Israelis to the polls "in droves" to vote against him.