Netanyahu Election Video Features ISIS Fighters Heading for Jerusalem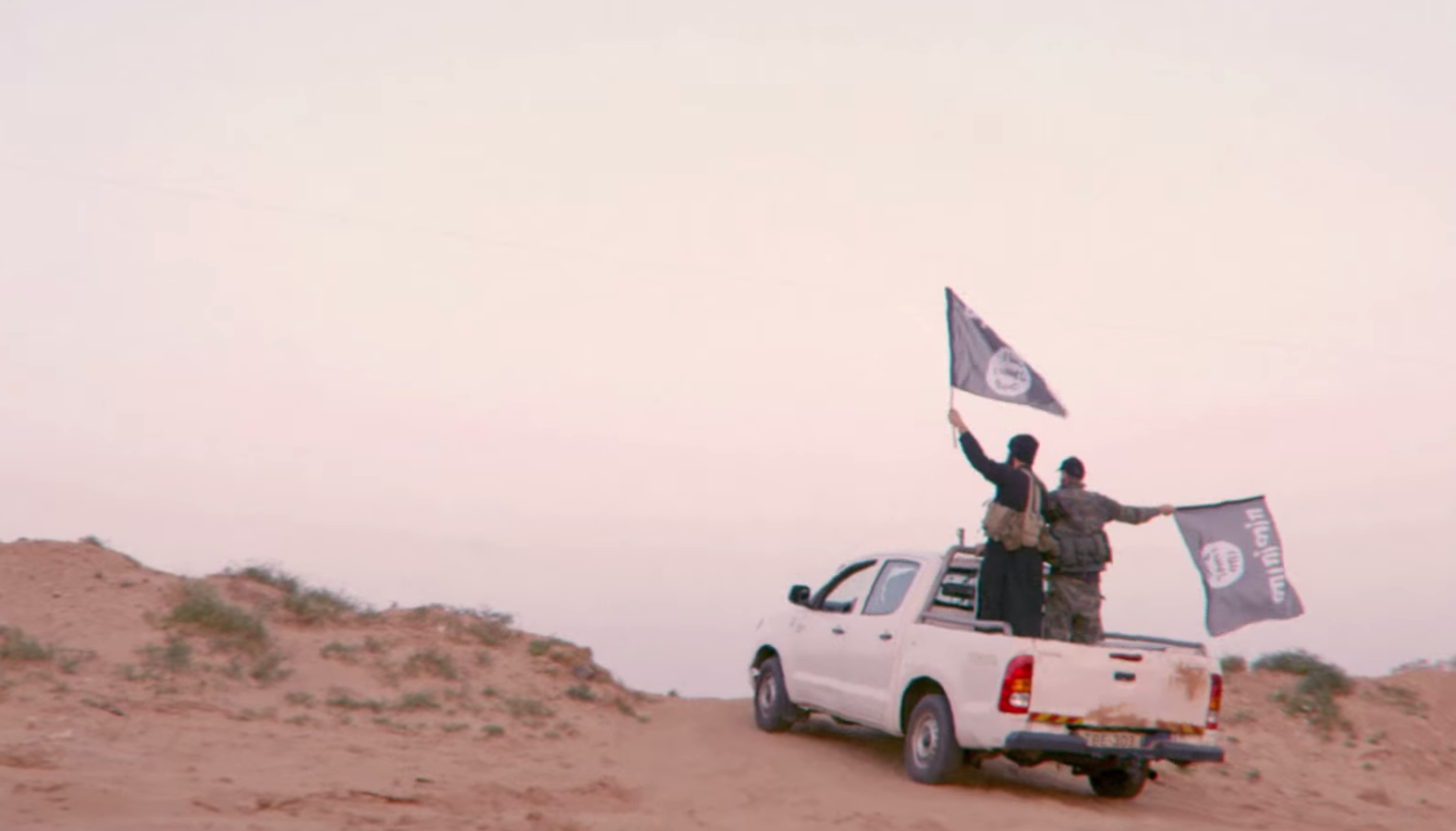 Israeli prime minister Benjamin Netanyahu has released a controversial election campaign video which claims that a vote for his political opponents would lead to an ISIS invasion of Israel.
The video shows actors posing as balaclava-clad ISIS militants crossing the Israeli border in a pickup truck and waving the terror group's flag before pulling up next to an Israeli driver. The ISIS members ask the man, in Hebrew: "Hey bro, how do you get to Jerusalem?" The Israeli replies: "Take a left!" in a jibe at the leftist Labor party.
A red slogan then appears on a bullet-holed screen reading: "The left will surrender to terror" before the ISIS members fire gunshots and drive off towards Jerusalem. A bumper sticker can be seen on the back of the car, which says: "Anyone but Bibi."
Netanyahu followed the posting of the video by writing on his Facebook page: "This time choose: Likud headed by Netanyahu or a weak and submissive leftist government with Tzipi and Bougie," in reference to leftist politicians Tzipi Livni and Isaac Herzog respectively.
The video has been met with a mixed reaction but has had the desired effect for incumbent prime minister Netanyahu ahead of the Israeli elections scheduled for March 17, according to Ron Gilran, vice president of the Tel Aviv-based consultancy, The Levantine Group.
"Everybody is talking about it. That was the purpose," he says. "They [Netanyahu's team] wanted to achieve chatter. This type of campaigning is classic Likud campaigning, implying that the left will not stand for security interests."
Gilran adds that, while such a controversial video may not win the Israeli leader votes outside of his traditional base, it may give him the push he wants among those right-wing voters.
However, the video could also have legal implications for Likud. The music used in the video to accompany the visuals of the terror group is a song, entitled Ghorbah, by Jordanian-based Palestinian rap group Torabyeh.
The group released a statement on its Facebook page condemning the video's "distortion" of their reputation by linking them to ISIS and threatened to "take all necessary legal action" against those responsible within the Likud party.
"The use of the song in the particular context cannot be considered anything but deliberate propaganda of the Zionist right for the purpose of electoral propaganda and attacking the so-called Zionist 'left wing'," the statement said.
"Furthermore, it implicates the Torabyeh group by containing serious accusations of terrorism and association with ISIS which is consequently putting the group's members' lives at risk."
Netanyahu is set to address a joint session of the US Congress on March 3 ahead of the election in an apparent snub to U.S. President Barack Obama after accepting the invitation of Republican speaker of the House of Representatives, John Boehner.
A representative from the Likud party was not immediately available for comment.