Prime Minister Netanyahu Suspected of Receiving Large Sums From Businessmen: Israeli TV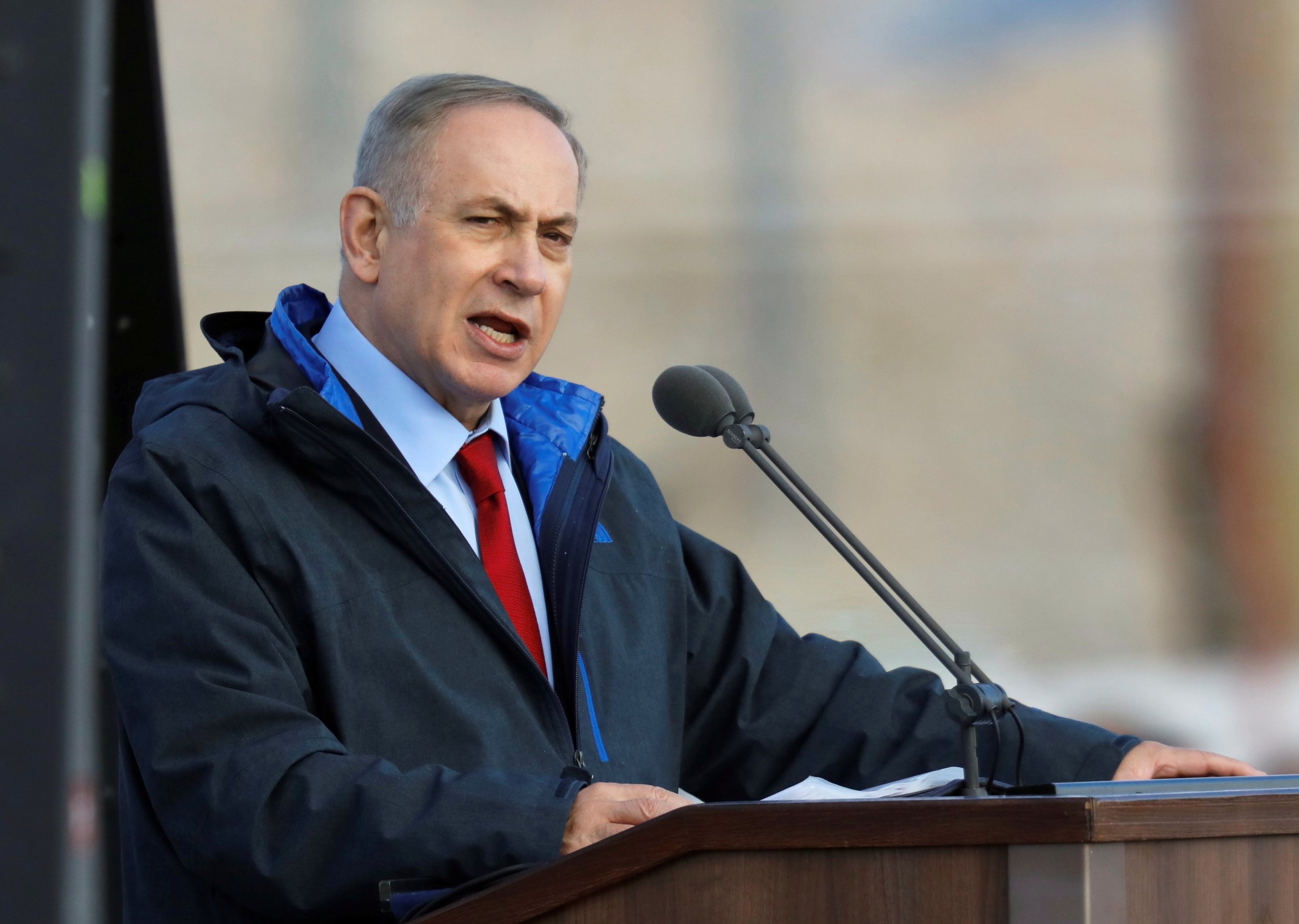 Israeli Prime Minister Benjamin Netanyahu is suspected of receiving valuable gifts from two businessmen, a television channel reported Thursday.
Israel's Channel 2 station said that Netanyahu could be questioned by police within days over allegations of accepting bribes and aggravated fraud. The country's Attorney General Avichai Mandelblit has reportedly approved a full criminal investigation into the Israeli leader.
Channel 2 claimed that Israel's second-longest-serving prime minister had accepted "favors" from businessmen in Israel and abroad. It did not give any details about the identities of the businessmen or the sums that Netanyahu is alleged to have received.
Netanyahu dismissed the allegations on Friday. "All these so-called scandals have turned out to be baseless and the same will be regarding the allegations published in the media now," he said.
Israel's Justice Ministry has not commented on the reports, only stating that it would provide an update "in due time." Netanyahu's office has not responded publicly to the accusations.
The Israeli prime minister faced conflict of interest allegations last month after media reports that his cousin and legal counsel David Shimron had represented a German company, ThyssenKrupp, which sold three submarines to Israel, costing around $1.5 billion. Both Netanyahu and Shimron have denied any wrongdoing.
Earlier in 2016, Netanyahu was accused of receiving $1.1 million from convicted French fraudster Arnaud Mimran, who is currently serving eight years in prison. Mimran said at his trial in June that he donated the money to the Israeli leader for the 2009 election campaign. Netanayhu denied the claim, but admitted to accepting $40,000 from Mimran.