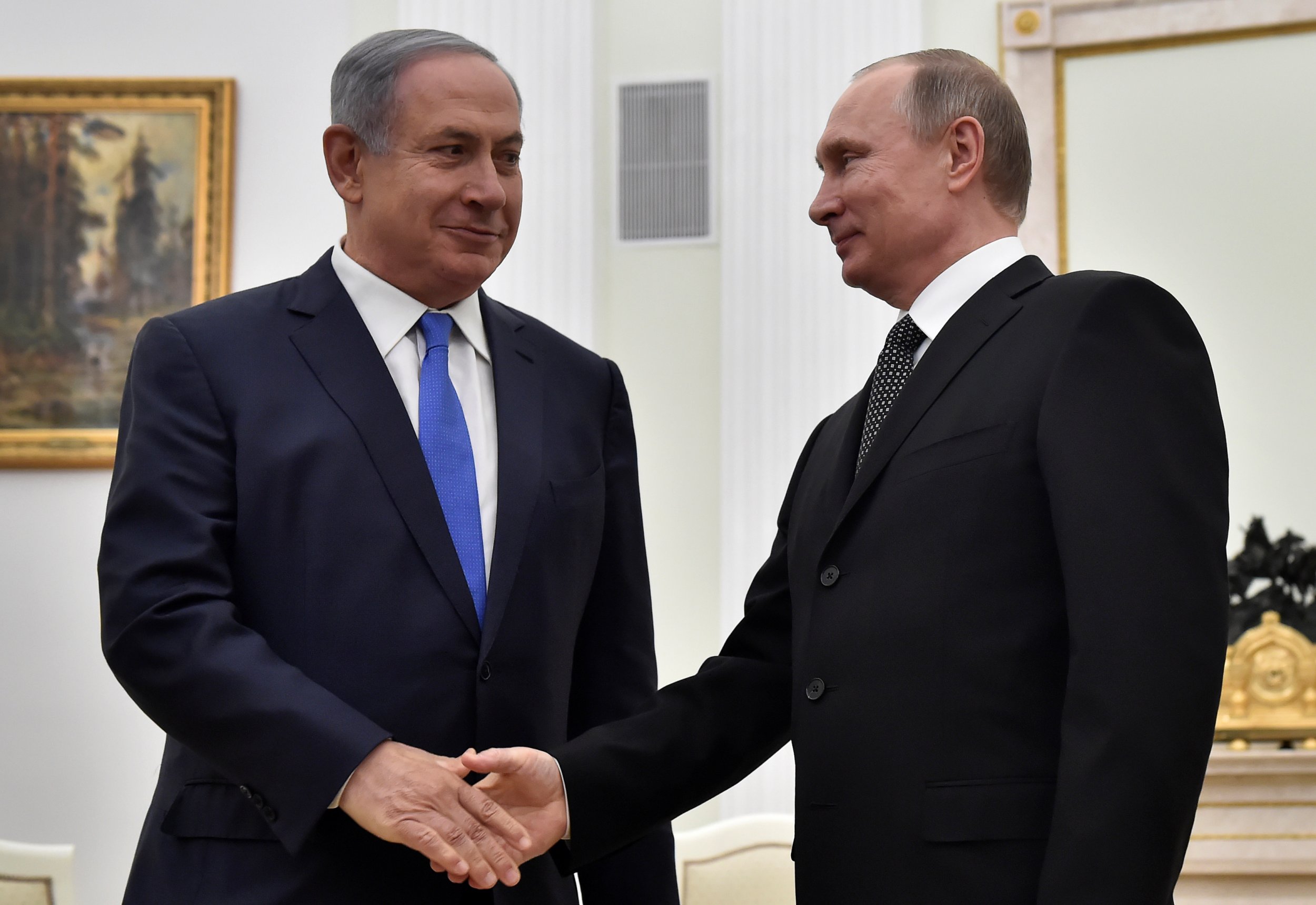 Israeli Prime Minister Benjamin Netanyahu told Russian President Vladimir Putin that retaining the disputed Golan Heights under Israeli control is a "red line" for his country.
Netanyahu spoke to Putin, on Thursday, during a visit to Moscow, the main point of which he claimed was to strengthen security through cooperation between the two countries, especially with the war in nearby Syria in mind.
A stretch of land in south-western Syria, the Golan Heights were seized by Israel in 1967. They have been under Israeli control since then, despite failed bids by Damascus to restore control over the territory. Peace talks and diplomatic pushes to scale back the Israeli occupation have been put on hold since the advent of the Syrian Civil War in 2011.
Netanyahu is now issuing a warning to one of the Syrian government's strongest allies, Putin, that Israel is not currently considering a withdrawal from Golan.
"We will not go back to the days when they fired at our communities and at our children from atop the Heights," Netanyahu told Putin, Israeli daily newspaper Jerusalem Post reports.
"Therefore, with or without a [Syrian] agreement, the Golan Heights will remain under Israeli sovereignty," he said.
Netanyahu told Putin that his country was affected by the war in Syria and hinted that he wished to avoid any misunderstanding between Russian and Israeli forces that may result in an incident, such as Turkey's decision to down a Russian jet, allegedly in its airspace in November. But the Israeli leader said there were issues which were non-negotiable for his country.
"Israel has clear redlines for our self-defense," he said. "First of all, we are acting to the best of our ability to prevent the transfer of advanced weaponry from Iran and Syria to Hezbollah in Lebanon. Secondly, we are working to prevent the establishment of an additional terrorist front against us from the Golan Heights. These are our red lines, and we will continue to maintain them."
The two leaders have now met three times since September, hinting at growing cooperation between the two countries. Meanwhile ties between both leaders and U.S. President Barack Obama appear to have weakened.
The Kremlin later commented on Netanyahu's statement, with Putin's spokesman Dmitry Peskov saying "Russia's position has not changed in any way," state news agency Itar-Tass reports.
Peskov said Russia's position on the Golan heights continues to be "in line" with the 1981 UN resolution calling for Israel to withdraw its forces from the territory.