Israel's Netanyahu Threatens to Polygraph Ministers Over Leaks Before Trump Meeting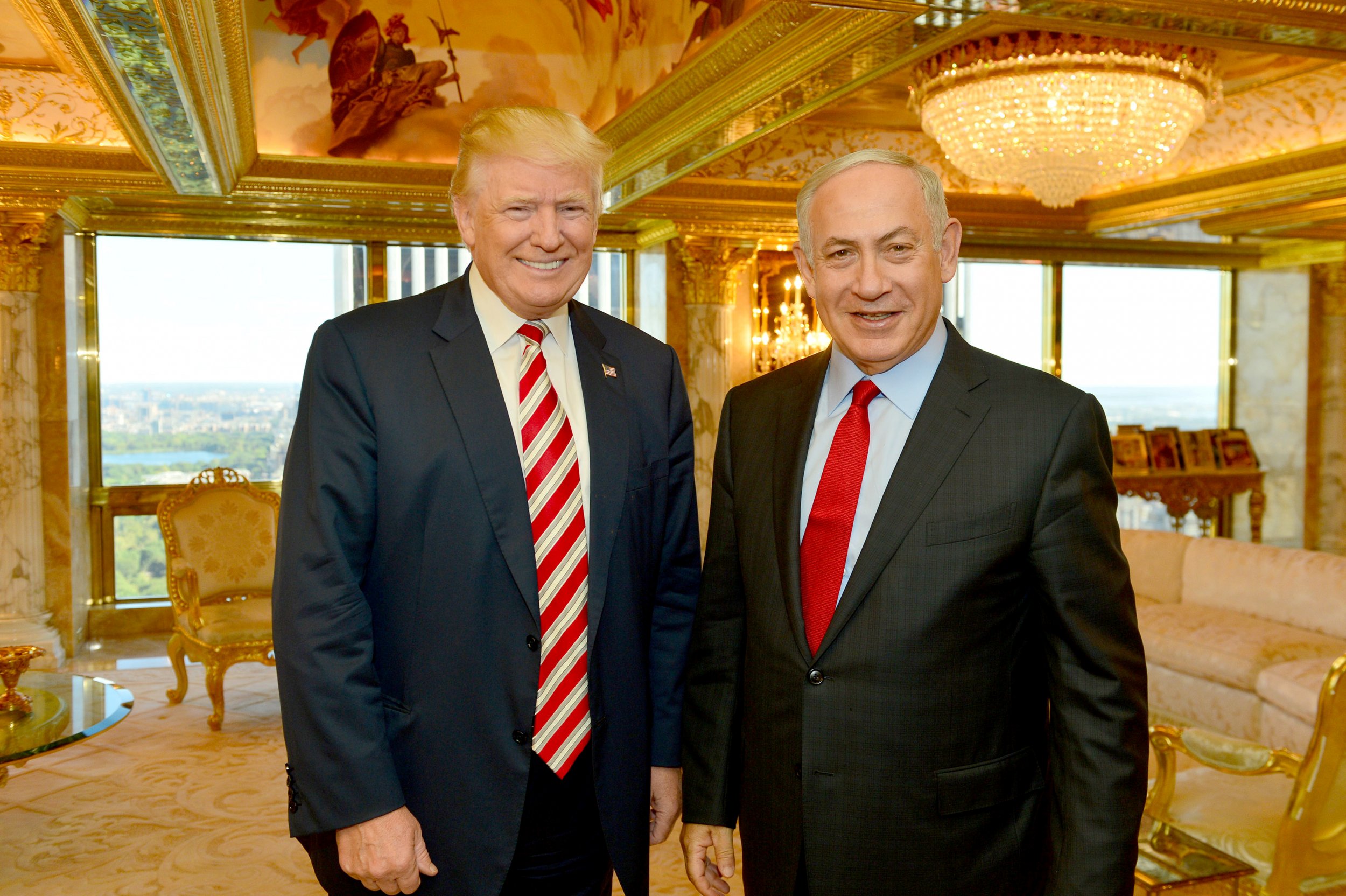 The team of Israeli Prime Minister Benjamin Netanyahu threatened on Tuesday to submit cabinet ministers to polygraph tests after several leaks from the most recent security cabinet meeting about U.S. President Donald Trump.
Netanyahu has flown to Washington to meet with Trump on Wednesday in their first meeting since the billionaire was inaugurated on January 20.
Netanyahu's chief of staff, Yoav Horowitz, told reporters on the Israeli leader's trip that he will "consider using polygraphs" to determine who is leaking security cabinet information to the country's press. "It's impossible to work like this," he said. The security cabinet meeting is one of the most private in Israel.
Netanyahu met his cabinet on Sunday for a four-hour meeting to decide on the government's policy before meeting with Trump. Several Israeli publications reported details of its contents, including the demands of far-right coalition members Education Minister Naftali Bennett and Justice Minister Ayelet Shaked for Netanyahu to reverse his support of a two-state solution.
Read more: Benjamin Netanyahu won't retract support for Palestinian state in Donald Trump meeting
According to Israeli media, Netanyahu brushed off their demand and will not reverse his support for a two-state solution, but he told his fellow Likud ministers that he would only allow a Palestinian "state-minus" in which the Palestinians would not have full sovereignty.
The leaks also included Netanyahu's comments that ministers should take Trump's "personality into account" and avoid conflict with the Trump team.
The pair are set to speak about the Palestinian issue, the Iranian nuclear program and how to increase cooperation between the two countries. It comes after relations between Netanyahu and Obama hit new lows towards the end of Obama's second term.
Netanyahu addressed Congress about the Iranian nuclear deal without Obama's invitation, breaking diplomatic protocol, and Obama chose not to wield the U.S.'s veto at the U.N. Security Council in December to allow an anti-settlement resolution to pass.
Israel's far-right cabinet members have celebrated Trump's victory as the "end of a Palestinian state," emboldened by his pledge to move the U.S. embassy from Tel Aviv to Jerusalem and his appointment of a pro-settler ambassador to Israel.
But Trump has appeared to water down these pledges and his firm support for Israel's settlement enterprise that he displayed on the campaign trail and after his election victory in November over Hillary Clinton. He had called on Israel to continue its settlement building but last week told an Israeli newspaper that he did not believe that such activity was "helpful" to peace. Wednesday's meeting between the pair will therefore be a crucial litmus test for how relations between the pair move forward in the coming year.