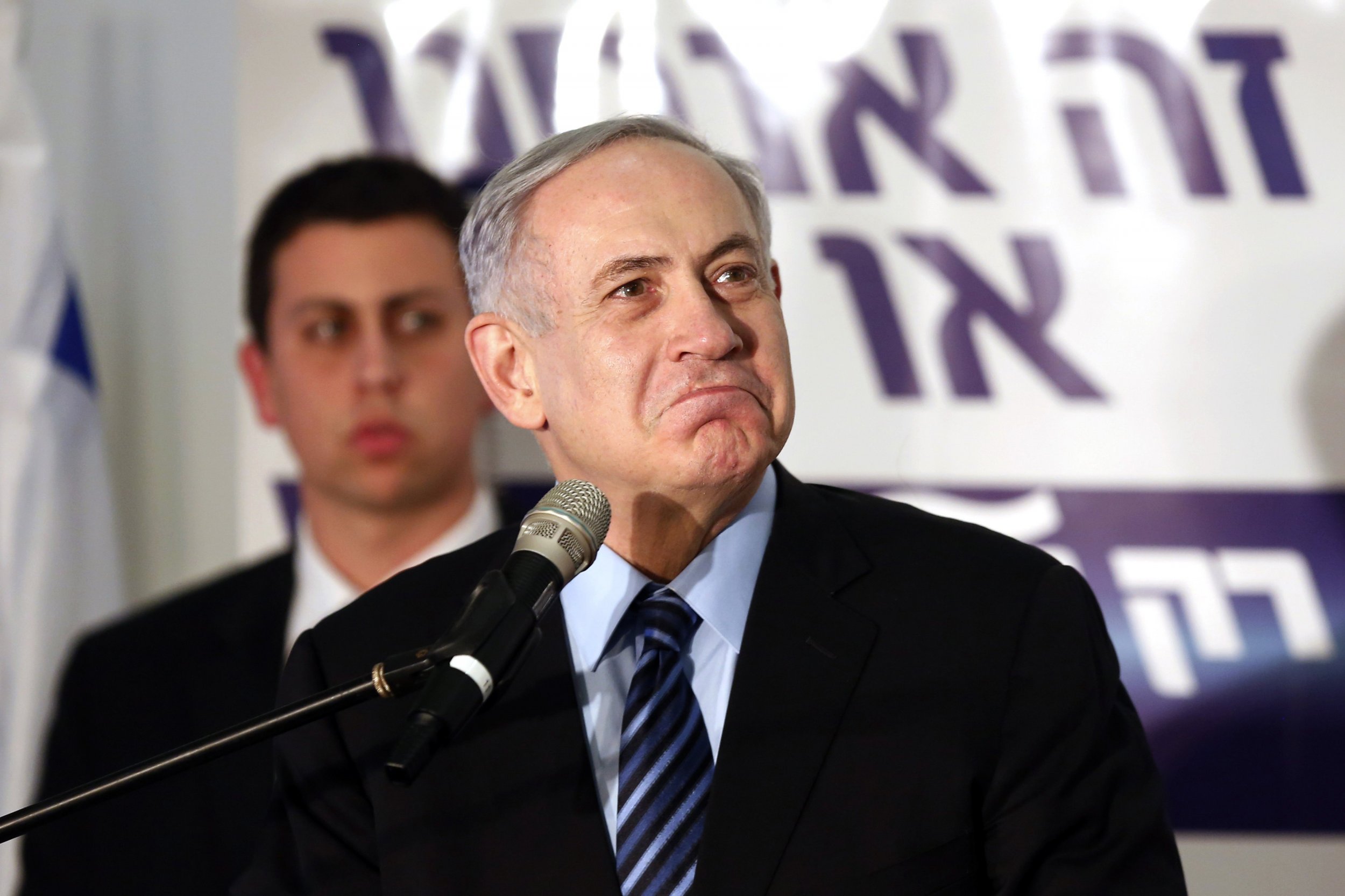 JERUSALEM (Reuters) - When Prime Minister Benjamin Netanyahu accepted an invitation to address the U.S. Congress two weeks before an Israeli election, there appeared to be little downside. As the appointment draws near, the potential pitfalls are growing.
The primary objective was to warn U.S. lawmakers about the risks of a deal on Iran's nuclear program and keep alive the possibility of further sanctions on Tehran, frustrating President Barack Obama's long-running policy of negotiation with the Islamic Republic.
At the same time, it was difficult to ignore the electoral bounce a primetime speech on a critical issue might give Netanyahu and his party ahead of parliamentary elections on March 17, when he will seek a fourth term in office.
But with five days to go before the March 3 address - when Netanyahu will join Winston Churchill as the only leader to have addressed Congress three times - neither the goal of thwarting an Iran deal nor the pre-election boost are certain, and other, longer-term concerns about U.S.-Israel relations are emerging.
"There are now many more risks than advantages," said Eytan Gilboa, a professor at Bar-Ilan University and a specialist in ties between Israel and the United States.
"I just can't see how his strategy can succeed. This visit is going to show the depth of the rift between his government - and him personally - and the United States."
TESTY FUTURE
While it remains unclear whether a deal between six world powers and Iran can finally be clinched, momentum is building, with the expectation that the outline will be agreed by the end of March and a detailed deal drawn up by the end of June.
Broadly, a final accord is aimed at curbing Iran's nuclear energy capacity to help ensure it can be put only to peaceful ends rather than bombs, in exchange for a phased removal of sanctions that have hobbled the oil-based Iranian economy.
Iran has long denied having a covert atomic bomb agenda.
Even if Netanyahu delivers the most powerful speech of his life, his ability to knock the negotiations off-course or rally the two-thirds of Congress needed to secure further sanctions is limited, something he has tacitly acknowledged.
"Can I guarantee that my speech in Congress will prevent a dangerous deal with Iran from being signed? Honestly, I don't know," he said last week. "But I do know this — it's my sacred duty as prime minister of Israel to make Israel's case."
Obama administration officials on Wednesday questioned Netanyahu's judgment and said his condemnation of efforts to secure a nuclear deal with Iran had injected destructive partisanship into U.S.-Israeli relations.
On the electoral front, pollsters say there are signs his hard-charging decision to go to Congress, allying himself with the hawkish Republicans against Obama, may hurt his standing among undecided voters, although the speech may still provide a lift.
Polls currently show Netanyahu's Likud party level with the center-left opposition, with both expected to win around 24 seats in the 120-seat parliament. Before the decision to go to Washington, some polls had Netanyahu 4-5 seats ahead.
A lot will depend on how many standing ovations he receives during the speech, which will be televised with a five-minute delay in Israel so that any comments deemed to have an electoral impact can be edited out.
But it is what comes afterwards that may give Netanyahu most cause for concern, especially if his party wins and he returns as prime minister of a right-wing coalition.
"He won't get another invitation to the White House, he will be considered 'persona non grata'," said Gilboa.
"I don't expect a complete breakdown in the relationship, in terms of cooperation on security and the supply of weapons. But he is going to find a more hostile White House and State Department and he himself is burned."