Netanyahu Must Honor Pledge to Return 9,000 Ethiopian Jews to Israel, Says Israeli MP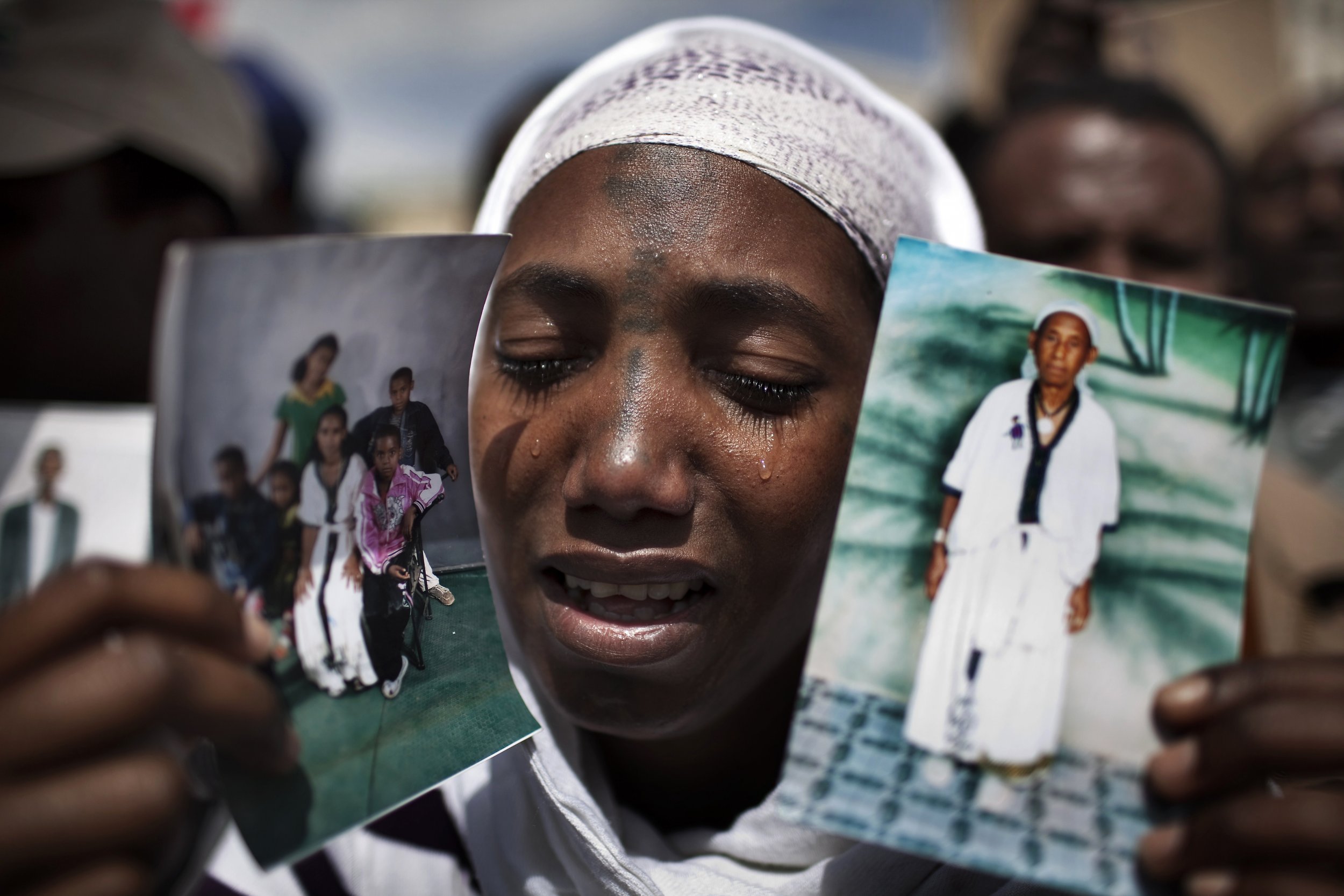 The sole Ethiopia-born member of Israel's parliament has said he was left "disappointed" by Benjamin Netanyahu's visit to the Horn of Africa country, after the Israeli prime minister failed to solidify plans to reunite 9,000 Ethiopian Jews with their families in Israel.
Avraham Neguise, a member of the Israeli Knesset from Netanyahu's right-wing Likud party, also said he did not understand why the prime minister had not visited Jewish institutions or met with members of Ethiopia's Jewish community, who are believed to have lived in the country for 3,000 years and are known as Beta Israel.
Neguise had waited in the Israeli delegation's hotel along with two local Jewish leaders on Thursday morning in the hope of meeting Netanyahu, but the Israeli leader had already departed for talks with Ethiopian Prime Minister Hailemariam Desalegn and President Mulatu Teshome, The Times of Israel reported.
The aliyah—emigration or return to Israel—of Ethiopian Jews was formally begun in 1991 with Israel's Operation Solomon, which brought thousands of Jews to Israel in a matter of days as Ethiopia's government was overthrown by the Ethiopian People's Revolutionary Democratic Front (EPRDF), which has been in power ever since. Some 135,000 Ethiopian Jews now live in Israel, and Netanyahu's government approved the immigration of 9,000 more in November 2015, who have been separated from their families by the previous waves of aliyah. Ethiopian Jews have complained of institutionalized discrimination in Israel.
After stalling on the returns process, the government pledged to bring 1,300 Ethiopians to Israel by the end of 2016, partly as a result of pressure from Neguise and another Likud lawmaker, David Amsalem. But the process is yet to begin and Neguise, who came to Israel from Ethiopia in 1985, has urged Netanyahu to honor the commitment.
"These people who are waiting here, 85 percent of them have first-degree family members in Israel… So why are they just neglecting the issue?" said Neguise. Netanyahu's office has said they are committed to the reunification process but refused to say why it has not begun.
Netanyahu arrived in Ethiopia on Thursday at the conclusion of a four-leg tour of East Africa, which also included stops in Uganda, Kenya and Rwanda, before returning to Israel on Friday. The Likud leader was the first Israeli head of state to visit sub-Saharan Africa since Yitzhak Shamir in 1987, an indication of the difficulties Israel has experienced in its relations with the continent. Many African countries cut ties with Israel after the 1973 Yom Kippur War—which pitted Israel against an Arab coalition led by Egypt and Syria—but most have since restored bilateral relations.
During his visit in Ethiopia, Netanyahu also requested the assistance of Prime Minister Desalegn in freeing an Ethiopian Israeli being held captive by in the Gaza Strip by Islamist group Hamas. Avraham Mengistu is one of two Israelis being held hostage by Hamas after he entered the coastal enclave in the summer of 2014, when Israel and Hamas engaged in a bloody war.
Desalegn also said that Ethiopia would support Israel's bid to gain observer status at the African Union, a continental bloc of which 54 African countries are members. Kenyan President Uhuru Kenyatta also backed the bid. Palestine is among several other countries to hold AU observer status, which allows a country to address gatherings of the bloc.