Netanyahu's Son Was Strip Club Regular For Years, Supermodel Ex-Girlfriend Left 'Disgusted' By Secret Tape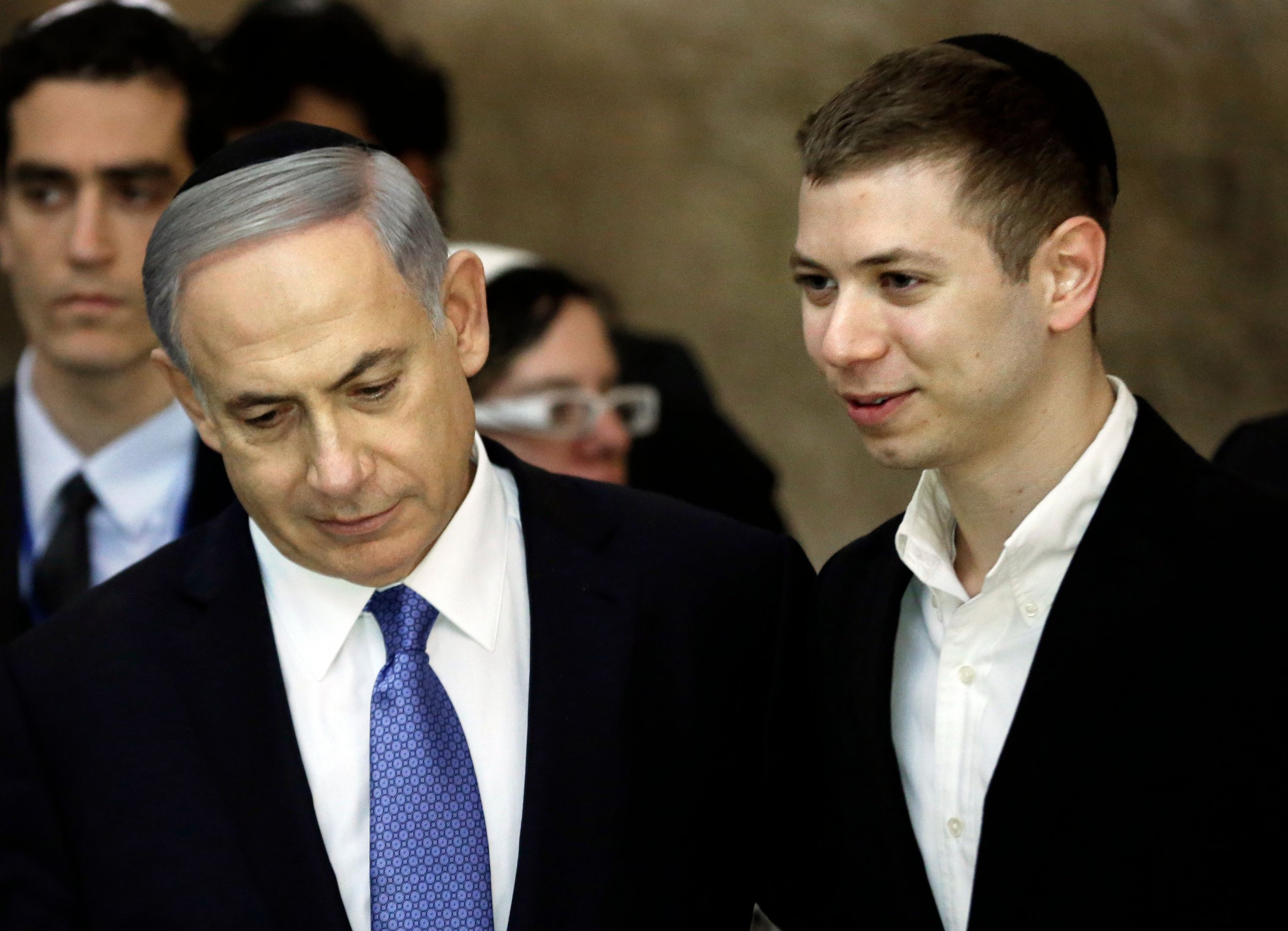 Following the airing of an explosive audio tape in which the son of Israeli Prime Minister Benjamin Netanyahu could be heard drunkenly bragging about a $20 billion deal on a wild night out, it has emerged the 26-year-old was a strip club regular for years.
The Netanyahu camp has been forced into damage control after Israeli television played a 2015 tape in which the prime minister's son Yair Netanyahu could be heard asking his friend, the son of a gas mogul Kobi Maimon, to give him the equivalent of $116 because the prime minister had pushed through antitrust legislation to Maimon's benefit. Yair Netanyahu reportedly wanted the money to pay for a prostitute.
Related: Secret Tape Reveals Netanyahu's Son Drunk Outside a Strip Club Bragging About Help for $20 Billion Gas Deal
In the ensuing furore over the tape's publication the Israeli newspaper Haaretz reported the younger Netanyahu had been a regular at Tel Aviv strip clubs for several years. One woman working at a strip club in the city told Israel's Channel 13 that she had become aware Netanyahu had frequented her club when she saw two bodyguards not associated with the establishment standing at the doors.
"I asked my boss what that was about and he said that Netanyahu's son was in one of the rooms with one of the girls. After 20 or 30 minutes he came out and I was in shock," she said. The club worker said she saw the bodyguards a number of other times. "He's been going to strip clubs for several years," she explained.
Netanyahu can also be overheard in the recording offering to sell sexual favors with his now ex-girlfriend, supermodel Lee Levi, to pay off his debts. "But if you want I'll fix you up with [Levi]," Netanyahu says in the recording. "I have to fix her up with everyone, I am paying off my debts," he adds.
Levi Tuesday issued a statement on Facebook expressing her disdain over the comments. "That the things [said] may have been after an evening of entertainment filled with alcohol in no way diminishes the seriousness of the matter, the disgust and revulsion that took hold of me," the model said. "If there is something I regret and even feel great embarrassment about, it is the fact that I was the girlfriend, even if just for a short time, of a person who holds dark opinions about women," she added.
As legal wrangling over the tape, which Netanyahu's lawyers had worked desperately to obstruct from ever being broadcast, continues, it has emerged that it may have been recorded by Netanyahu's driver.
The tape's broadcast has shed further light on the Netanyahu family's already controversial links to big business. The family has dismissed accusations of corruption against them as a media "witch hunt."
One investigation into Netanyahu's affairs, known as case 1,000, involves Australian James Packer, a billionaire businessman and investor. It is alleged the Netanyahus received gifts such as champagne, cigars and jewelry from wealthy friends like Packer in exchange for preferential treatment.
Investigations into the alleged favors and charges against Netanyahu's wife, Sara, have cast a shadow over the prime ministership in the past year and could cost him the leadership.
In 2017, Sara Netanyahu was charged with fraud amounting to the equivalent of over $110,000. Among other accusations, she is alleged to have used public funds to throw lavish dinner parties and hire private chefs.
Yair Netanyahu has attempted to play down his remarks in the tape, dismissing them as drunken ramblings."I regret saying them and apologize if anyone was offended by them," he said in a statement.