Suicide Prevention Expert on '13 Reasons Why': 'Contagion is a Real Concern Here'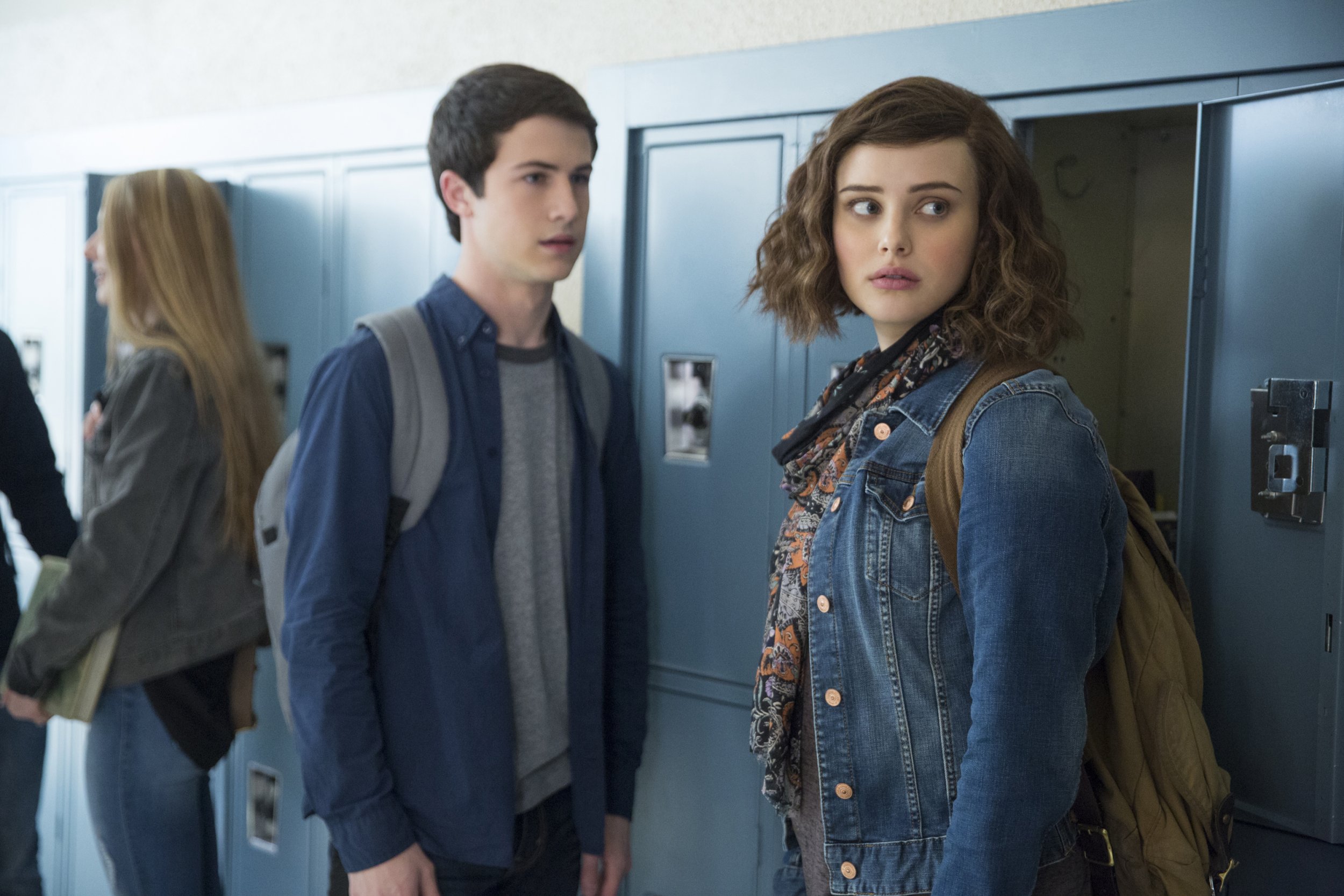 Updated | A leading suicide prevention foundation said Tuesday it has serious concerns over the Netflix series 13 Reasons Why. The American Foundation for Suicide Prevention, the country's largest suicide prevention nonprofit, also published guidance for the first time on the series.
In a presentation on Tuesday titled "A Teachable Moment: Using 13 Reasons Why to Initiate a Helpful Conversation About Suicide Prevention and Mental Health," leaders from the American Foundation for Suicide Prevention, the American School Counselor Association and the National Association of School Psychologists outlined how the Netflix series could lead to suicide contagion, and how discussion of the series could prevent it. Also on Tuesday, the foundation released two sets of suggestions related to the show.
Related: High-profile suicides raise copycat fears
Netflix made all 13 episodes of 13 Reasons Why available for streaming on March 31. The series, based on a 2007 young adult novel of the same name by Jay Asher, is about a young woman in high school who kills herself and leaves behind cassette tapes to help people understand why she took her life and how they contributed.
"I believe unintentionally the producers really did kind of romanticize the suicide, and that is one of the reasons that contagion is a true concern here," Dr. Christine Moutier, chief medical officer at the American Foundation for Suicide Prevention, said during Tuesday's presentation, which was broadcast online. She pointed to how certain themes in the series are "extremely relatable and engaging to youth," and that the series seems to portray suicide "as the solution." She also had concerns over the graphic depiction of the suicide.
The suicide rate in the United States is at an almost 30-year high. It was the second-leading cause of death for Americans in all age groups 10 to 34 in 2014, according to the Centers for Disease Control and Prevention. Decades of research shows that more than people in other age groups, young people are especially prone to suicide contagion, and that media depictions can inspire "copycats."
Other suicide prevention advocates have also criticized the show in recent weeks. Australia's National Youth Mental Health Foundation issued a warning about the series, calling its depictions "dangerous." The organization said its counseling services had received an uptick in "calls and emails directly related to the program." Jamie Tworkowski, founder of the suicide prevention nonprofit To Write Love On Her Arms, wrote in a recent blog post, "If you struggle or have struggled with self-injury or thoughts of suicide, we would encourage you NOT to watch 13 Reasons Why."
The National Association of School Psychologists published guidance around the series for educators, as did the American School Counselor Association. The JED Foundation, a suicide prevention nonprofit, issued a guide for viewers in late April. A link to a version of that guidance, created with the nonprofit Suicide Awareness Voices of Education (SAVE), appears on a website that Netflix launched along with the show.
In its 10-point guide, the American Foundation for Suicide Prevention cautions people from binge watching the show and suggests that young people who have experienced suicidal thoughts or sexual assault avoid the show altogether.
School districts are also trying to stay ahead of any negative consequences. Academy District 20 in Colorado Springs, which is facing teen suicide clusters, sent an email to families saying, "Suicide is an extremely difficult topic to discuss, even when in reference to a fictional show." The email contained a link to the talking points by SAVE and the JED Foundation. The nearby Lewis-Palmer School District also sent parents those talking points, as well as the National Association of School Psychologists guidance, and district counselors there plan to send more information in the coming days, according to Karen Brofft, superintendent of schools.
Those behind the series have defended it as a challenging but necessary look at the issue. "We did want it to be painful to watch because we wanted it to be very clear that there is nothing—in any way—worthwhile about suicide," series creator Brian Yorkey says in a Netflix featurette about the series, titled 13 Reasons Why: Beyond the Reasons. Executive producer Tom McCarthy adds in the featurette, "At the end of the day we're telling stories. We're storytellers. And our job probably more than anything is to entertain. But you get a piece of material like this that's actually about something? You know, you take that seriously and you really hope the discussion begins and will continue."
The featurette also features interviews with mental health experts who cite the risk of contagion. One expert cites research saying that every suicide closely impacts six more people. But that statistic is from the 1970s, and some analysts say it is outdated and perhaps only based on family members.
"When it's an adolescent and they're in school," Julie Cerel, president-elect of the American Association of Suicidology, told Newsweek in 2016, "there are so many more people besides family that are profoundly affected."
Cerel has found that a suicide may affect approximately 135 people. Around a third of those people will likely experience a severe life disruption. People who know a suicide victim are almost twice as likely to develop suicidal thoughts as the general population, and the younger the person exposed, the greater the risk, according to Cerel.
Moutier, from the American Foundation for Suicide Prevention, criticized the series for focusing on life stressors while largely ignoring a main risk factor for suicide—an underlying mental health condition. "This is simply not how suicide actually occurs," she said.
Jill Cook, assistant director for the American School Counselor Association, and Kelly Vaillancourt Strobach, director of government relations for the National Association of School Psychologists, also spoke during the presentation, about how schools can better prevent suicides.
"Every time you raise the topic of suicide," Moutier said, "you must pair it with a message of prevention and hope."
This article has been updated with information about the Lewis-Palmer School District in Colorado. It has also been updated to include the name of the nonprofit Suicide Awareness Voices of Education (SAVE), which created talking points with the JED Foundation.