Netflix Cancellations Guide 2021: Has Your Favorite Comedy Been Canceled?
Netflix is starting to reveal its line-up of comedies for 2021, which will see some of the biggest and best shows on the streamer come to an end. Grace and Frankie, Dear White People and Dead to Me are among the shows that were previously canceled by the streamer, and are expected to air their final seasons in 2021.
Though so far Netflix has not canceled any new series in 2021, it is surely only a matter of time before the streamer which has become infamous for canceling shows before their time puts down the ax on the latest comedy. Alongside our previous article about the status of every drama currently airing on Netflix, here's which comedies have been renewed and canceled by the streamer, plus those whose future is unknown.
The status of every comedy airing on Netflix in 2021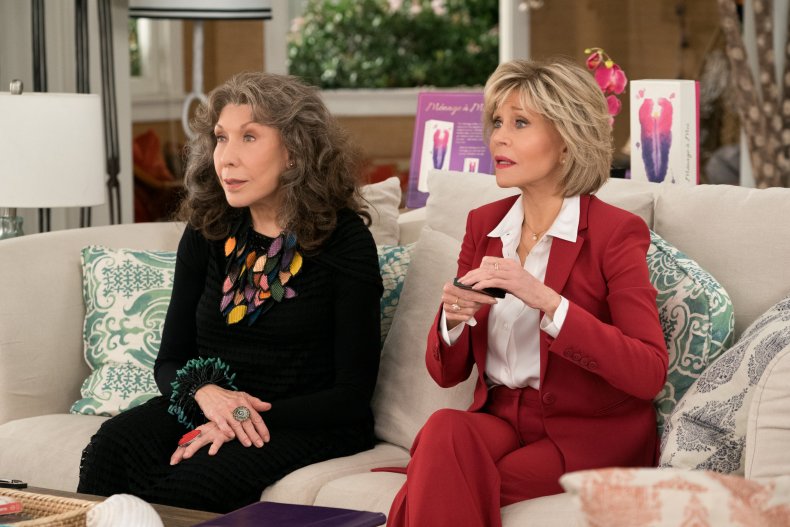 50M2: Season 1 released January 27, not yet renewed for Season 2
After Life: Renewed for Season 3
Almost Happy: Not yet renewed for Season 2
Atypical: Renewed for Season 4—ending after S4
Aunty Donna's Big Ol' House of Fun: Not yet renewed for Season 2
The Baby-Sitters Club: Renewed for Season 2
Bhaag Beanie Bhaag: Not yet renewed for Season 2
blackAF: Renewed for Season 2
Bonding: Renewed for Season 2—airing on January 27
Brews Brothers: Not yet renewed for Season 2
Daughter From Another Mother: Season 1 released January 20, not yet renewed for Season 2
Dear White People: Renewed for Season 4—ending after S4
The Duchess: Not yet renewed for Season 2
Emily in Paris: Renewed for Season 2
Family Business: Renewed for Season 2
Family Reunion: Renewed for Part 3
Game On: Not yet renewed for Season 2
Gentefied: Renewed for Season 2
Grace and Frankie: Renewed for Season 7—ending after S7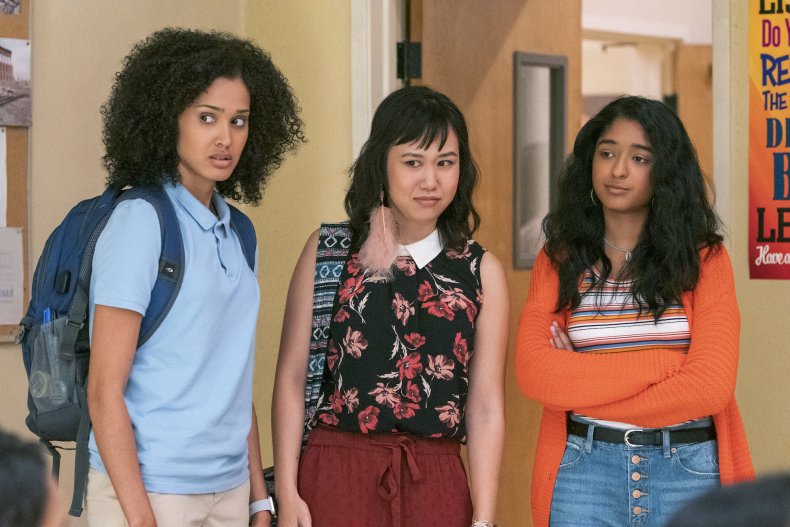 Hasmukh: Not yet renewed for Season 2
The Healing Powers of Dude: Not yet renewed for Season 2
The Hook Up Plan: Renewed for Season 3—ending after S3
Home for Christmas: Not yet renewed for Season 2
How to Ruin Christmas: Not yet renewed for Season 2
How to Sell Drugs Online (Fast): Renewed for Season 2
The Iliza Shlesinger Sketch Show: Not yet renewed for Season 2
I Think You Should Leave with Tim Robinson: Renewed for Season 2
Julie and the Phantoms: Not yet renewed for Season 2
The Last Word: Not yet renewed for Season 2
Love Alarm: Renewed for Season 2
Love and Anarchy: Not yet renewed for Season 2
Malibu Rescue: Renewed for Season 2
Medical Police: Not yet renewed for Part 2
Mismatched: Not yet renewed for Season 2
Mr Iglesias: Not yet renewed for Part 4
The Naked Director: Renewed for Season 2
Never Have I Ever: Renewed for Season 2
The Neighbor: Renewed for Season 2
On My Block: Not yet renewed for Season 4
Over Christmas: Miniseries—not expected to return for Season 2
The Politician: Not yet renewed for Season 3
Russian Doll: Renewed for Season 2
Sex Education: Renewed for Season 3
Sneakerheads: Not yet renewed for Season 2
Space Force: Renewed for Season 2
Special: Renewed for Season 2
Taj Mahal 1989: Not yet renewed for Season 2
Team Kaylie: Not yet renewed for Part 4
The Unremarkable Juanquini: Renewed for Season 2
Unstoppable: Not yet renewed for Season 2
Valeria: Renewed for Season 2