Netflix, Amazon, Hulu, Viceland: 7 Shows and Films to Watch This Weekend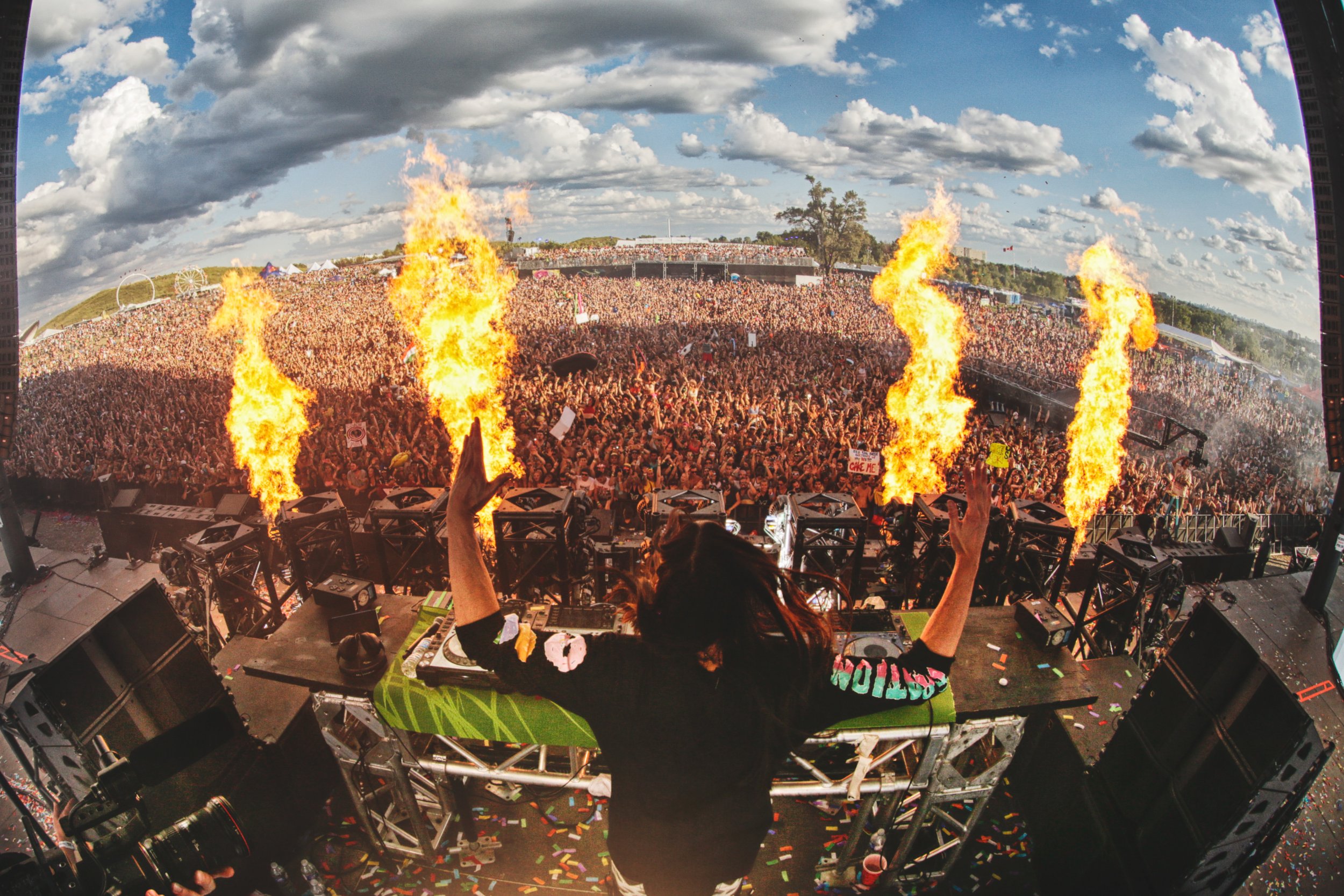 Late August can feel a bit empty, first literally—with friends and colleagues leaving town en masse for last-minute vacations and weekend getaways—and as a result, figuratively. For those left behind with a social calendar that's looking bleaker than usual, there's plenty on Netflix, Amazon, Hulu and Viceland to keep occupied, including the latest episode of Woman with Gloria Steinem about mothers behind bars, a TV special from Iranian-American comedian Maz Jobrani and the Danish film A Royal Affair starring Alicia Vikander.
Here are some suggestions to get you through the weekend:
Women in Prison: Woman, "USA: Mothers Behind Bars" (Viceland, Free Online until August 21)
The most recent episode of Viceland's Emmy-nominated Woman with Gloria Steinem looks at the stories of incarcerated mothers and their children in the United States, broaching the impact of these sentences on their relationships and on the children's futures. The episode can be streamed free online (without a cable login) until Sunday.
Classic Duo: Laverne and Shirley (Hulu, August 15)
"One, two, three, four, five, six, seven, eight. Sclemeel, schlemazel, hasenpfeffer incorporated." If that hopscotch rhyme sounds alien, it might be time to watch this Happy Days spinoff sitcom. Stars Penny Marshall and Cindy Williams chant the above at the start of the title sequence. Set in the 1950s and '60s, the show follows the two friends and roommates who work at the fictional Shotz Brewery in Milwaukee.
Royally "Juicy": A Royal Affair (Amazon, August 15)
This 2012 film from Denmark is the story of an insane Danish king, his imported queen (played by Alicia Vikander) and the royal physician who captures the queen's heart. There's also a revolution. A Royal Affair is "a lavish and sumptuous costume drama with a juicy story to back it up," according to Rotten Tomatoes, where it has an 89 percent rating.
Don't try this at home: Fearless (Netflix, August 19)
Though it may boggle your mind why grown, sane men would subject themselves to the whims of 1,500-pound bulls, there's a whole world of bull riders who fall (or get thrown off) and get back up over and over again in pursuit of a championship title. This six-part docu-series follows American and Brazilian bull riders in and out of the arena.
Music Without Pause: I'll Sleep When I'm Dead: The Loud Life of Steve Aoki (Netflix, August 19)
While DJ and musician Steve Aoki performs in Germany, Croatia, Norway and Spain this weekend, fans can sit on their couches and watch this new Netflix documentary about how and why he maintains such a hectic, draining schedule.
Muslims in America: Maz Jobrani: I'm Not a Terrorist, but I've Played One on TV (Netflix, August 21)
Iranian-American comedian and actor Maz Jobrani published a memoir last year titled I'm Not a Terrorist, but I've Played One on TV. According to The New York Times review, Jobrani "has plenty to say about matters of race, assimilation, embarrassing family members, life in America for brown-skinned people before and after 9/11, the vagaries of international pop culture and making it in big, dumb, fizzy, sometimes beautiful America." These are likely the topics covered in his TV comedy special by the same name. See a clip from Jobrani's stand up below.
"Ready, Set, Bake!": The Great British Baking Show (Netflix and PBS)
I've waxed poetic before about my love for this British baking competition, which is called The Great British Bake Off across the pond. The next season begins in the U.K. on August 24. Though Eater reports that there's no news yet about when this new season will air in the U.S., viewers can catch up on some older rounds online. There's only one season on Netflix, but three on the PBS website.