Netflix April 2019 Ranked: What's New and the 75 Best Movies to Watch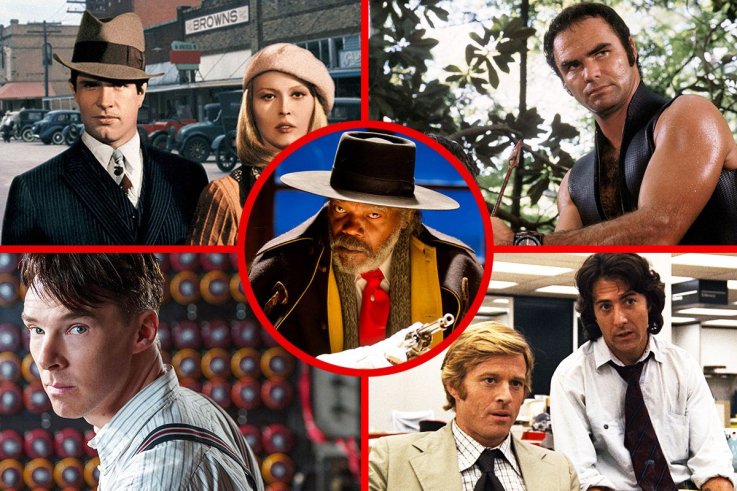 Streaming giant Netflix adds more movies to its lineup throughout April. As always, there's a good mix of classics, brand new releases, leftfield options and its own content.
Several big hitters are added on the first of the month, including John Boorman's visceral thriller Deliverance (1972), the Watergate-era political thriller All the President's Men (1976), and Bonnie and Clyde (1967), starring Warren Beatty and Faye Dunaway as real-life criminals Clyde Barrow and Bonnie Parker.
Other popular movies added on April 1 include Snatch, I Am Legend, Freddy vs. Jason, Valkyrie, The Fifth Element, The Golden Compass, Divine Secrets of the Ya-Ya Sisterhood, The Bone Collector, Spy Kids and stoner comedy Pineapple Express.
On April 19, Netflix adds the bleak British drama I, Daniel Blake to its lineup. Directed by Ken Loach, the film about a man caught in the employment support system's web of bureaucracy won the Palme d'Or at the 2016 Cannes Film Festival.
Grass Is Greener, a Netflix documentary exploring America's complicated relationship with marijuana, will pointedly be available on April 20.
On April 25, Netflix releases an extended version of Quentin Tarantino's western The Hateful Eight. Details haven't yet been made available about how this version differs from the original.
The Imitation Game, starring Benedict Cumberbatch as World War II mathematician and codebreaker Alan Turing, is added to the Netflix roster on April 29. Nominated for eight Oscars, it won the Adapted Screenplay award.
These are added to the existing Netflix lineup, which includes films that regularly top "The Best Of" lists, such as Schindler's List, Boyhood, The Third Man and Pulp Fiction, as well as the Netflix production Roma, which won the gold Lion in Venice and went on to receive ten Oscar nominations this year, winning Best Director, Best Cinematography and Best Foreign Language Film.
Newsweek has collected data from critical review sites IMDb, Metacritic and Rotten Tomatoes to rank the 75 best movies available to watch on Netflix in April, including new additions and previously added films.