The conservatorship of pop sensation Britney Spears has been the subject of many a news headline over the past year, with the "Stronger" singer giving an explosive testimony about her father Jamie back in June.
There have also been two documentaries from The New York Times: Framing Britney Spears and Controlling Britney Spears, both of which have focused on her life before and after her conservatorship was implemented.
Now, a new documentary on Netflix titled Britney vs. Spears is coming to the platform, which aims to shed further light on the singer's life over the past 13 years.
Journalist Jenny Eliscu and filmmaker Erin Lee Carr are behind the documentary, with new and exclusive interviews, as well as leaked documents.
Here's when you can stream Britney Vs. Spears in the U.S.
When is Britney Vs. Spears out on Netflix?
Britney Vs Spears is out on Netflix on Tuesday, September 28, arriving at midnight PT and 3 a.m. ET.
The first Britney Spears documentary to come out this year was Framing Britney Spears back in February, and was a co-production with The New York Times and Left/Right Productions.
It was released on FX and Hulu and followed by a second part, Controlling Britney Spears, which came out in September.
What will Netflix's new Britney Spears documentary cover?
The new Netflix documentary is also from journalists, though it is not connected to the earlier films from The New York Times.
Instead, Britney Vs. Spears features Eliscu and Lee Carr reading over documents, watching clips and listening to audio about Britney Spears' life, as well as speaking to various parties connected to her conservatorship.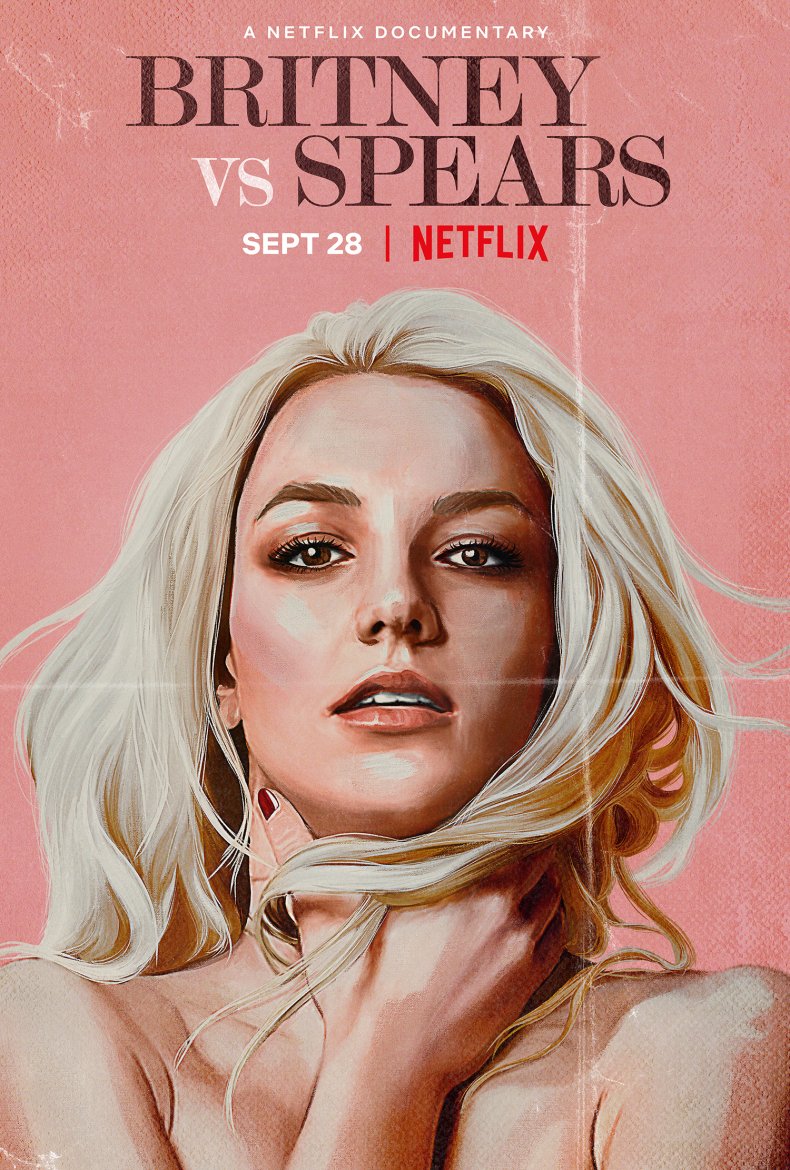 The synopsis of the documentary states it "tells the explosive story of Britney's life and her public and private search for freedom. Featuring years-long investigative work, exclusive interviews and new documents, this Netflix feature film paints a thorough portrait of the pop star's trajectory from girl next door to a woman trapped by fame and family and her own legal status.
"It shows Britney's life without utilizing the traumatic images that have previously defined her."
Her father Jamie Spears, who has been a key figure in her conservatorship, will likely feature only through archive footage given his media silence on this issue.
However, the film teases bombshell new interviews with "key players," as well as text messages and a voicemail to tell the full story of the singer's conservatorship.
The trailer (which you can view above) has shown interviews with a man who has represented others under conservatorships in court, and another from a man who would not confirm if he was brought in to evaluate Britney Spears.
While it is not clear who these men are, Lee Carr and Eliscu also tease a document from someone "close to the conservatorship" which reveals a great deal about Britney Spears' life since 2008, when the conservatorship came into place.
Britney Spears has only once responded to these documentaries after Framing Britney Spears came out, posting on Instagram how she felt "embarrassed" by some of the things discussed.
Her fiance, Sam Asghari, also wrote on Instagram how previous documentaries left a "bad after taste," saying he hoped Britney vs. Spears would be "respectful."
Given the synopsis of this documentary, it looks as though the focus will be less about her mental health in 2008, and instead about her fight to remove the conservatorship in later years.
Britney vs Spears is out on Netflix on September 28