Thai Cave Boys on Cusp of Lucrative Deal With Netflix to Tell 'Harrowing and Heroic Story'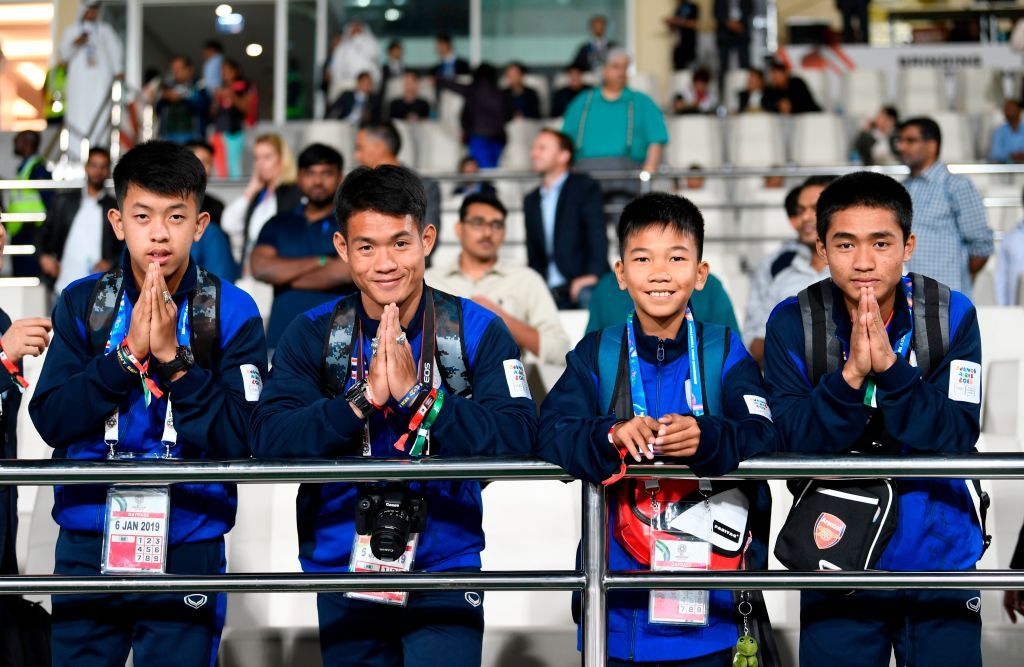 The twelve Thai boys rescued from a flooded cave in a daring underwater recovery that captivated the world are on the cusp of a lucrative deal to have their story told by Netflix.
The online media giant said it would be collaborating with SK Global Entertainment, the production outfit behind Crazy Rich Asians, and 13 Tham Luang Company Ltd., a production company backed by the Thai government.
CNN reported that the "harrowing" and "heroic" story would be told by Netflix, with the blessing of the Thai government. The 13 Tham Luang Company was set up last month by the Thai government's Creative Media Committee, which had been reviewing bids for the story. The production company was created to negotiate story rights and manage future media opportunities for the soccer team.
While a contract has not been signed, both sides have agreed to the terms. When the deal is completed, SK Global will be given the life rights "to use the stories of the victims to produce creative media on Tham Luang incident."
Newsweek subscription offers >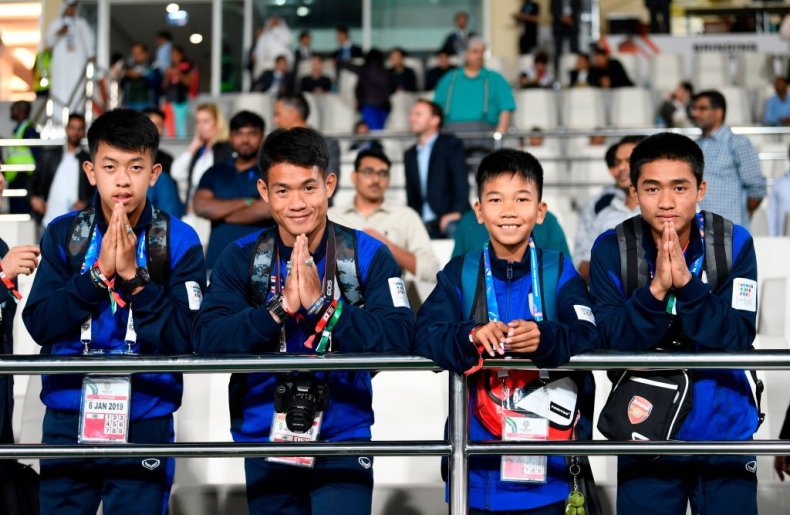 The rescue of the 12 children and their coach from a Thai soccer team known as the Wild Boars gained international attention after they became stuck in a submerged cave complex in northern Thailand.
Rescue divers from around the globe aided in the dangerous attempt to rescue the boys, who were between 11 and 16 years old and trapped without food in the pitch-black cave amid rapidly rising waters.
Getting the children and their 25-year-old coach out of the water in such treacherous conditions was so dangerous it claimed the life of one Thai Navy SEAL. The eventual safe rescue of all 13 members of the soccer team was called a "miracle" by one of the boys.
Newsweek subscription offers >
The complexity of the mission was laid bare by Australian broadcaster ABC's Southeast Asia correspondent Liam Cochrane in an adaptation of his book The Cave, which appeared in The Daily Mail.
Cochrane described how the first boy who was removed by the international team of divers was sedated. The 14-year-old was given a sedative and an injection of ketamine in the leg, which rendered him unconscious.
The boy was then put into a diving suit, had an air tank strapped to him and a mask put over his face. A cable was tied around his wrists, behind his back. The process was repeated for each child.
Thai Cave Boys on Cusp of Lucrative Deal With Netflix to Tell 'Harrowing and Heroic Story' | World