Netflix CEO Says 'We're Not In the News Business' Over Removal of 'Patriot Act' Episode in Saudi Arabia
Reed Hastings, CEO of streaming media giant Netflix, explained the company's decision not to show an episode of the comedy show Patriot Act with Hasan Minhaj to the Saudi Arabian audience by saying Netflix is "not in the news business," The Wrap reported.
"We're not trying to do 'truth to power,'" Hastings said at The New York Times DealBook Conference. "We're trying to entertain."
"We can accomplish a lot more by being entertainment and influencing a global conversation about how people live," Hastings added, "than trying to be another news channel."
While Hastings conceded there were some topics Netflix would not bend on, such as the portrayal of LGBTQ issues, the censured episode of Patriot Act was not one of those cases.
"This was a truth to power [moment]," Hastings said. "Hasan's enormously funny, interesting, and he's you know, one more quite justified critique of [Mohammed bin Salman]. But that's just not our core brand."
The episode in question was highly critical of Saudi Arabia, especially crown prince Mohammed bin Salman's alleged involvement with the killing of a reporter for The Washington Post. Minhaj also talked about Saudi Arabia's connection to the crisis in Yemen.
"Now would be a good time to reassess our relationship with Saudi Arabia," Minhaj said, "and I mean that as a Muslim and an American."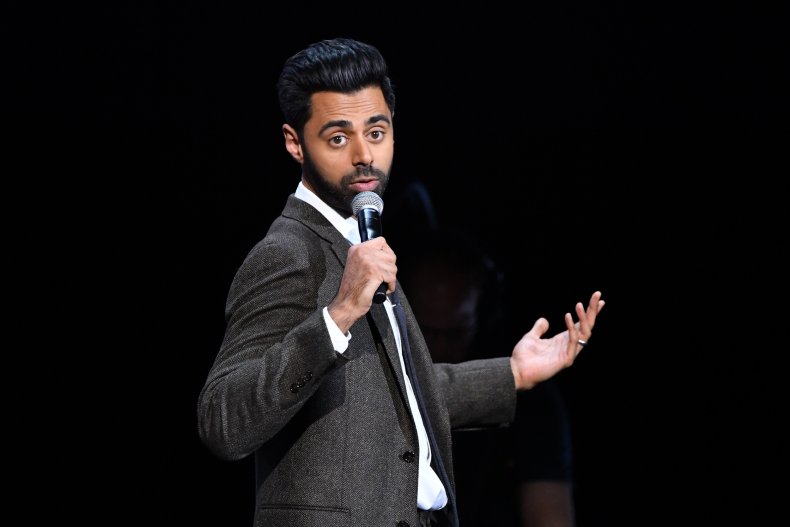 Minhaj referenced the murder of journalist Adnan Khashoggi at the Saudi consulate in Istanbul in October 2018. A resolution was passed by the U.S. Senate the following month, placing responsibility for Khashoggi's murder on bin Salman.
"It took the killing of a Washington Post journalist for everyone to go, 'Oh, I guess he's really not a reformer,'" Minhaj said on the episode, according to The New York Times.
Saudi Arabia's Communications and Information Technology Commission complained about the episode in January 2019, saying it violated the kingdom's anti-cybercrime law. Netflix complied by removing the episode.
"We strongly support artistic freedom worldwide and only removed this episode in Saudi Arabia after we had received a valid legal request—and to comply with local law," said a statement from Netflix.
After the episode was pulled, Human Rights Watch said the decision should inspire outrage from every artist who contributes to Netflix programming.
"Netflix's claim to support artistic freedom means nothing if it bows to demands of government officials who believe in no freedom for their citizens—not artistic, not political, not comedic," said a Human Rights Watch spokesperson in The Guardian.
As of January 2019, the episode was still available on YouTube in Saudi Arabia.
"Clearly," Minhaj tweeted, "the best way to stop people from watching something is to ban it, make it trend online, and then leave it up on YouTube."
Netflix CEO Says 'We're Not In the News Business' Over Removal of 'Patriot Act' Episode in Saudi Arabia | World