How to Watch Netflix True-Crime Documentary Series 'The Confession Killer,' the Story of Henry Lee Lucas
Netflix is no stranger to producing compelling true-crime series. They've continued the cult-favorite genre with the launch of The Confession Killer on Friday. The five-episode, limited documentary series dives deep into the odd case of the late Henry Lee Lucas, a man who confessed to over 600 murders.
Lucas' story may sound like that of a classic serial killer with an inflated number of victims. In comparison, Ted Bundy confessed to 30 murders. The incredible number of women Lucas claimed to have killed around America stunned police departments nationwide. But not everyone believed Lucas' confessions were honest. The Confession Killer takes an in-depth look into the investigation process, Lucas' relationship with law enforcement, and hundreds of murders that are still unsolved because of holes in his story.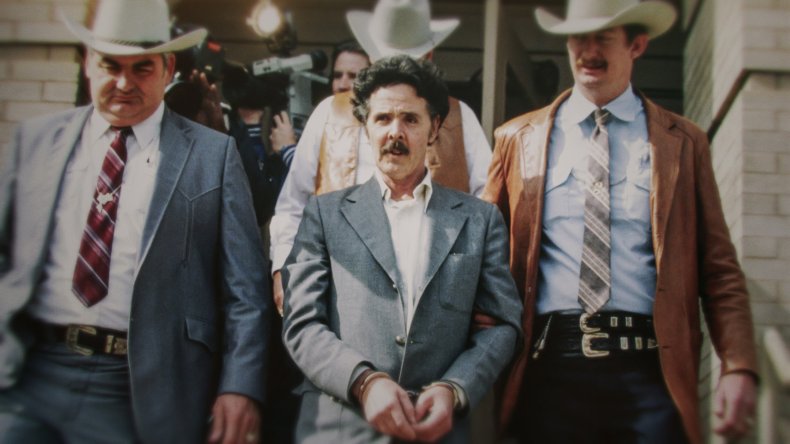 Netflix is known for its collection of true-crime documentaries. In 2017, the platform released Making A Murderer, which captivated a global audience. That series dives into the claims that two men, who have been convicted of the murder of Teresa Halbach, are innocent. Those men, Steven Avery and Brendan Dassey, are currently behind bars, and fans are campaigning for their release.
Other series like The Innocent Man and The Disappearance of Madeline McCann have prompted questions from polarizing cases, and The Confession Killer follows suit in asking if a man is innocent. However, the difference is that Lucas seemingly wanted to be prosecuted for hundreds of murders he didn't commit.
Lucas, who died in 2001 at the age of 64, eventually recanted his confessions, but it didn't stop law enforcement from following the trail of lies he claimed to have told. Viewers will find the series similar to the beloved true-crime stories Netflix has presented in the past--with a twist. It questions how a person could sabotage their own freedom and admit to crimes that landed someone such as Lucas on death row.
One confirmed murder that Lucas committed was of his own mother. He was arrested for slitting his mom's throat in 1960. Though he was sentenced to up to 40 years in prison, Lucas was released on parole in 1970. It wasn't until 1983 he was arrested for two other murders, which led to his hundreds of confessions. Lucas was said to have committed his alleged murders during an eight-year period, though much of the timeline seemed unlikely, as explained in the documentary.
Netflix users can watch the series on Friday morning. It is original to the streaming platform, which means it will not air on any cable network. Those who don't have a Netflix subscription can sign up for the service starting at $10.99 per month. There is also a one-month free trial available for those who have not subscribed to Netflix before.