'Cowboy Bebop' Soundtrack: Here's Who Wrote the Score for the Netflix Live-Action Remake
Netflix's live-action remake of Shinichirō Watanabe's beloved 1998 anime, Cowboy Bebop, not only stays loyal to the animated series it is based on, it features music from the same composer who wrote the original score.
Set in 2071, the show is centered on a motley crew of bounty hunters known as "cowboys"—Spike Spiegel (John Cho), Jet Black (Mustafa Shakir), and Faye Valentine (Daniella Pineda).
While their main focus is chasing down fugitives on various planets to make woolong (the currency in the world of Cowboy Bebop), they also have to contend with their shady pasts.
Offsetting this neo-noir story of outlaws and dodgy dealings is the show's soundtrack, which, for obvious reasons, is in the bebop style.
Here's everything you need to know about the Cowboy Bebop theme tune, score and soundtrack.
Who wrote the Cowboy Bebop score?
Netflix's live-action remake features music written by the same composer as the original anime, Yoko Kanno.
As well as being famed for her work on Cowboy Bebop, the Japanese composer has written scores for many popular anime series, including Wolf's Rain and Space Dandy.
She also wrote music for standalone Ghost in the Shell features.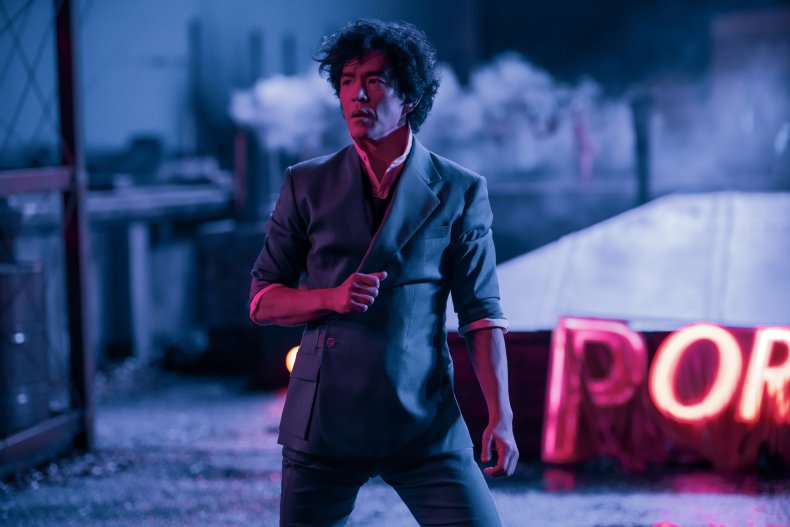 What is bebop?
Classical music expert Rosie Pentreath told Newsweek: "Bebop is a style of high-energy, modern jazz characterised by super fast, freeform passages of chromatic notes that culminate in short, punchy, two-tone phrases–hence the 'bebop'.
"It's a highly improvisational style and, when it comes to Cowboy Bebop, it perfectly echoes the erratic, free-wheeling and often unexpected adventures of the characters on screen."
Why is the Cowboy Bebop score so stand-out?
According to Pentreath, "What makes Kanno's Cowboy Bebop soundtrack so iconic is the fact it's unafraid to lean into the very bebop that inspired the series so heavily."
She explained: "High-energy jazz tends to stick out and be a lot more deliberately present in a TV or film soundtrack than luscious, classical-style orchestral music, because it is straying away from the more 'establishment' European and Hollywood film scoring traditions."
Of the theme tune itself, Pentreath added: "As well as being incredibly sharp, impactful jazz writing (take a listen to the big band-style opening title track, "Tank!" to see what I mean), the bebop-infused score is performed by a bunch of great jazz musicians, who formed especially to record the soundtrack—in 1998, and same again in 2021. You can't help being swept up in the energy."
The musicians, collectively known as the Seatbelts, are "incredibly tight, dynamic players who are brilliant at improvising where asked," Pentreath said.
"Their dynamic, intuitive and confidently free-flowing playing is thrilling and infectious – as a standalone listen as much as it is when it's accompanying the TV show."
Indeed, Watanabe, the creator of the original anime, is known to be a huge fan of jazz and it is why the musical genre features so heavily in the soundtrack.
What's more, the "improvisatory, wandering ethos of bebop actually inspired and shaped the plot and style of the show," according to Pentreath.
Put simply, Cowboy Bebop "wouldn't be the same without its music."
How to buy the Cowboy Bebop vinyl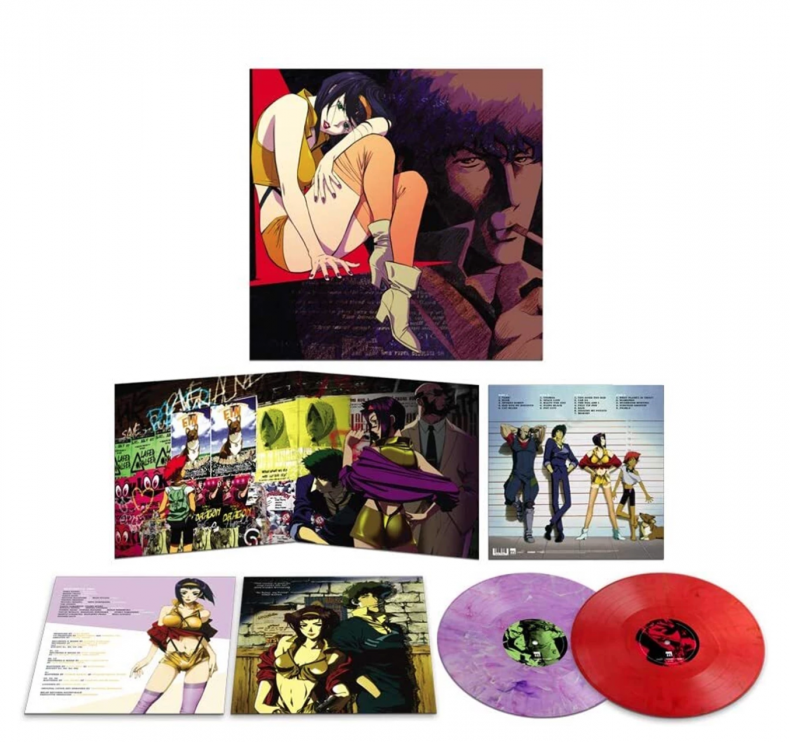 As well as being available to stream on Spotify and Apple Music, fans of the show can purchase the vinyl of the original score.
The limited edition LP by Sony Music and Milan Records is priced around $43.00 and is available to buy from sites like Funimation and All the Anime.
Cowboy Bebop is available to stream on Netflix now.