Netflix Cancels Marvel's 'Daredevil,' Only 'Jessica Jones' and 'The Punisher' Left
Daredevil will not continue for Season 4 at Netflix. This is the third original Marvel series canceled by the streaming service in the last month; first Iron Fist, shortly followed by Luke Cage. Season 2 was the last for both series.
Only The Punisher and Jessica Jones remain on the streaming service. The Punisher Season 2 is expected to premiere in early 2019. Jessica Jones Season 3 is currently in production with no release date.
"We are tremendously proud of the show's last and final season and although it's painful for the fans, we feel it best to close this chapter on a high note," a Netflix spokesperson said in a statement. "We're thankful to showrunner Erik Oleson, the show's writers, stellar crew and incredible cast including Charlie Cox as Daredevil himself, and we're grateful to the fans who have supported the show over the years. While the series on Netflix has ended, the three existing seasons will remain on the service for years to come, while the Daredevil character will live on in future projects for Marvel."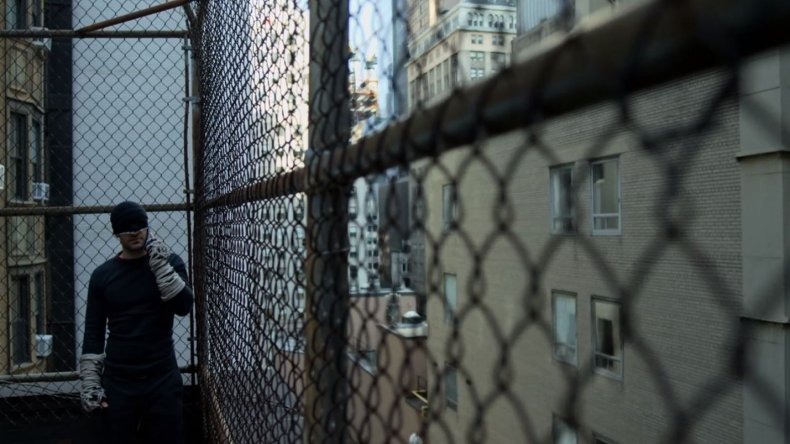 It is unclear if the cancellations are due to Marvel's plans for the standalone Disney streaming service, Disney +, expected for 2019 launch. Marvel has already announced a handful of shows for that service. Among them is a Loki series, a show following Falcon and Winter Soldier, as well as Scarlet Witch series also starring Vision. A Rocket and Groot series was also reportedly pitched to Disney+.
The news comes after the release of Daredevil Season 3, one of the most well-received seasons in Marvel-Netflix history. The Daredevil account tweeted, "Justice Never Stops," shortly after news broke Thursday evening. The Season 3 finale ended with Matt Murdock, Foggy Nelson and Karen Page reinstating their law firm, Nelson, Murdock & Page.
Series star Deborah Ann Woll reacted to the news on Twitter. "I'm so sad that we won't be continuing this story," she said. "Mostly I'll miss seeing the friends I've made everyday. Thank you to every person who contributed to this series over the years. And to Erik Oleson, because of you we are going out on a high."
Given Daredevil was the first of Marvel's line of Netflix shows to launch, and one of the most popular, it feels likely the upcoming seasons of Jessica Jones and The Punisher will also be the last. There is no indication that Marvel plans to continue their five original shows on Disney +, or what sort of rights Netflix has to the existing seasons still residing on the platform. Since Netflix does not release viewership numbers, it's impossible to know just how popular these shows actually were with Marvel fans and if those numbers factored into the decision.
How do you feel about the cancellation of Daredevil? Sound off in the comments.