50 Must Watch Documentaries On Netflix To Stream Right Now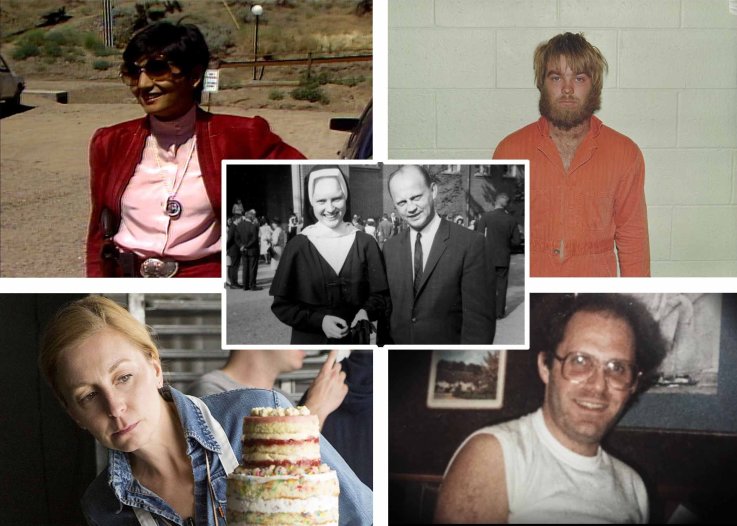 Netflix has worked hard to become the destination for compelling documentaries, and the hard work has paid off. Remember when Making a Murderer turned regular people into citizen sleuths? Or when Wild Wild Country made Ma Anand Sheela meme-worthy internet famous (because that's the barometer these days, if you become a meme and/or a GIF, you're famous)? We have Netflix to thank for these pop-culture moments trapped in time.
Beyond Netflix's documentaries claiming pop-culture domination, they've also become award-winning. Most recently Icarus, a documentary Netflix dropped $5 million for at the Sundance Film Festival, won the Academy Award for Best Documentary Feature Film.
They've even been able to draw big names for potential documentaries, with two particular names standing out: Barack and Michelle Obama. The former president and first lady signed an exclusive deal with Netflix, first reported by the New York Times, to produce films and documentaries.
Netflix has set an aggressive goal to produce original content in 2018, saying it could spend upwards of $8 billion—that's billion with a 'b'—on content within the year. It's all in an effort to steer viewers away from their major competitors, like Apple, Amazon and HBO. Netflix has reported having 118 million subscribers worldwide.
"Whether our share grows or shrinks is really down to, do we make great content, market it well, serve it up beautifully?" Reed Hastings, founder and CEO of Netflix, said recently at an earnings conference, as reported by Deadline.com. "We're a fraction of the viewing of YouTube, a fraction of the viewing for linear TV. We've got some great momentum and we're very excited about that. But we have a long way to go in terms of earning all of the viewing that we want to."
So what are the documentaries to watch on Netflix right now? We've got you covered.