'Grass is Greener' Netflix Documentary's 420 Playlist Covers Jazz to Rap, 'Reefer Man' to 'Smoke Weed Every Day'
Grass is Greener, the new Netflix documentary directed by artist and former MTV host Fab 5 Freddy, is out just in time for 420 celebrations of cannabis and marijuana culture. The documentary takes a two-pronged approach to the history of cannabis in the United States, following both its criminalization and its influence on culture, particularly American music.
"As cannabis goes mainstream, It's easy to forget the past: nearly one hundred years of prohibition and millions of lives destroyed," Freddy says, describing the suffering caused by drug enforcement, overwhelmingly targeted at black and brown people.
But there's also the inverse: the creative renaissance black culture brought to American cities, of which cannabis was an essential component. "The history of cannabis in America has long been tied to the history of music in America," Freddy narrates in Grass is Greener. Even when depicting horrific injustices, Freddy's new Netflix documentary uses the music of the era to remind us of the power found in the voices of those who stood against the grinding, destructive violence police and government wrought on their communities while using cannabis as an excuse.
Collectively, the music of Grass is Greener makes the perfect 420 playlist.
Grass is Greener Netflix Documentary 420 Playlist
The history of cannabis in American music begins with jazz. "Almost 100 years ago, the biggest advocates of the day were jazz musicians," Freddy narrates in Grass is Greener.
Songs from the era referenced reefer, gauge, jive and weed. "They used euphemisms," says Larry "Ratso" Sloman, author of Reefer Madness: A History of Marijuana in Grass is Greener, in the documentary. "99.9 percent of the public wouldn't have no idea what he was talking about."
"I'm not so particular about having a permit to carry a gun. All I want is a permit to carry that good shit. You must see to it that I have special permission to smoke all the reefers that I want to, when I want, or I will just have to put this horn down," jazz legend Louis Armstrong wrote. "I can't afford to be tense, fearing that any minute I'm going to be arrested,' brought to jail, for a silly little minor thing like marijuana." He was later arrested for smoking a joint outside a gig in Culver City, California, targeted for cannabis use alongside other jazz greats like Billie Holiday, Thelonius Monk, Charlie Parker, Duke Ellington and Count Basie.
"Reefer Man" Cab Calloway (1933)
"Why what's the matter with this cat here?" "He's high!" "What do you mean he's high?" "Full of weed!" "Full of weed?" "Yeah!" "Well who is this cat anyway?" "That's the reefer man!"
"All the Jive is Gone" Andy Kirk and his Twelve Clouds of Joy Orchestra (1936)
"Here Comes the Man with the Jive" Stuff Smith (1936)
"Light Up" Buster Bailey (1938)
"Knocking Myself Out" Lil Green (1941)
"You're a Viper (The Reefer Song)" Fats Waller (1943)
In its lyrics, "You're a Viper" references Harlem's most popular cannabis dealer, a white jewish jazz clarinetist from Chicago named Mezz Mezzrow. Mezzrow's synonymy with marijuana is expressed in lyrics like "I dreamed about a reefer five feet long / a mighty mezz, but not too strong."
"Save the Roach for Me" Buck Washington (1944)
After the passage of the Marihuana Tax Act of 1937 effectively banned cannabis nationwide, government enforcers like Harry Anslinger, the United States Commissioner of Narcotics for the Treasury Department, waged a law enforcement and propaganda campaign meant to drive cannabis underground and associate its use with the minorities Anslinger loathed.
Anslinger was an early master of the racist dogwhistle. "I might say that we find this teenage addiction in certain segments and certain neighborhoods. For instance you can almost chalk it down this way. You see very little of it in New England. You come to New York, Philadelphia, Pittsburgh, Detroit, Chicago, New Orleans…" he said in a 1952 TV interview.
"What you have to realize about Anslinger is that deep in his bones he was a racist and that informed a lot of the way he viewed what measures should be taken against people who were basically smoking a very innocent flower," Sloman says in Grass is Greener.
In the ensuing decades, marijuana became heavily associated with anti-war and Black Power movements, once again providing law enforcement with a way to crack down on dissent by targeting cannabis users.
But cannabis was also making is mark in other countries, especially Jamaica, where the rise of the Rastafarian movement and reggae shook off the remnants of British colonialism. "When Rasta emerged, it was seen almost like a cult, and people were scared. We get so used to the images of Peter Tosh and Bob Marley and songs like 'One Love,' that we kind of forget that really these guys were real rebels," musician Damian Marley, Bob's youngest son, says in the new Netflix documentary.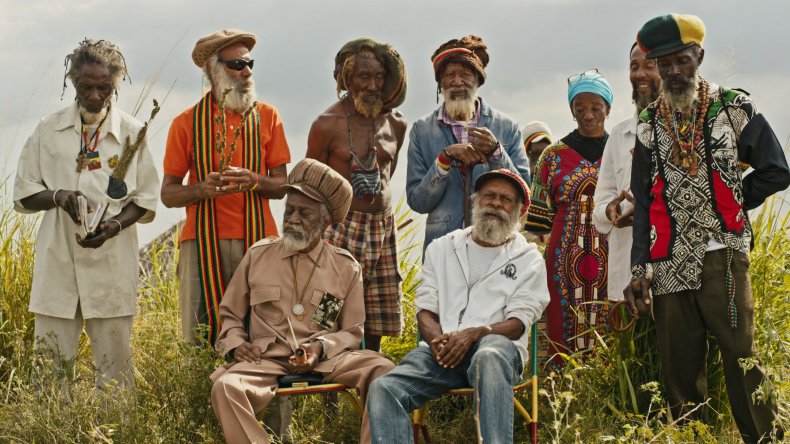 "Legalize It" Peter Tosh (1975)
In Grass is Greener, Marley describes Peter Tosh's "Legalize It," as "an anthem," praising it in particular for highlighting the medical benefits of the cannabis plant with lyrics like "good for asthma / good for tuberculosis."
"Smokin' Cheeba Cheeba" Harlem Underground Band (1976)
"Kaya" Bob Marley and the Wailers (1978)
Featuring interviews with rappers like DMC, Chuck D, Killer Mike and Snoop Dogg, Grass is Greener dives deepest into how cannabis lit up the rap scene on both coasts. "I think we woke a lot of people up," B-Real of Cypress Hill says in Grass is Greener, also crediting Snoop, Redman and Method Man. "We are considered the forefathers of cannabis culture in hip hop."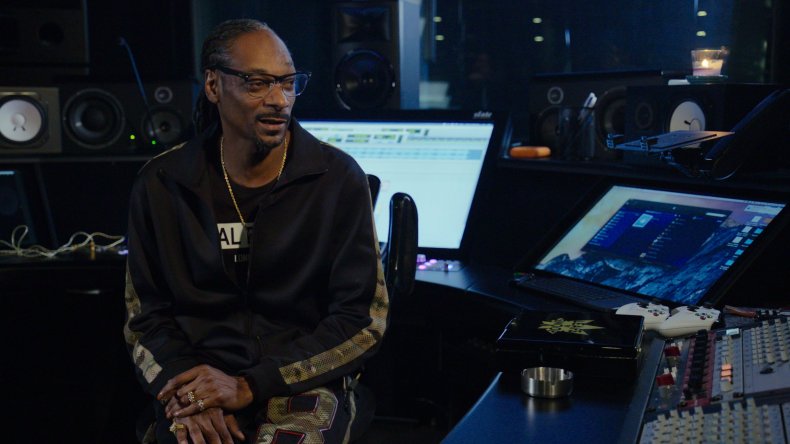 "I think I was an extension of the greats, like Louie Armstrong and Cheech and Chong and the greats like Willie Nelson and Bob Marley," Snoop says. "I think I was like the extension of what they were in their era, but even more up front because I was a different breed than they was. But I come from their cloth."
"Tha Bombudd" DJ Quik (1991)
"The Roach" Dr. Dre (1992)
"I Got 5 on It" Luniz (1995)
"Whateva Man" Redman (1996)
"Keep Your Hands High" Tracey Lee (1997)
Featuring Notorious B.I.G., "Keep Your Hands High" is one of dozens of hip hop songs to reference East Coast cannabis dealer Branson, the rap scene's answer to the previous era's Mezzrow. In Grass is Greener, Branson recalls being in the studio when B.I.G. laid down the lyrics, "Bought ten bricks, four pounds of weed plants / from Branson, now we lamping, twelve room mansions."
"It's Not a Game" N.O.R.E. (1998)
"The Next Episode" Dr. Dre (1999)
"Up" Wiz Khalifa (2010)
"Get High" Brandy Clark (2013)
"Stoner" Young Thug (2014)
While a rousing survey of a century of cannabis-inspired music, one of the last songs played in Grass is Greener sounds a more contemplative note: Nina Simone singing "Strange Fruit." It's not about cannabis, but lynching.
"Southern trees bear strange fruit / Blood on the leaves and blood at the root / Black bodies swinging in the southern breeze / Strange fruit hanging from the poplar trees."
In Grass is Greener, "Strange Fruit" plays in tribute to victims of police and vigilante violence smeared by the media for having cannabis in their bloodstream when they died, including Sandra Bland, Philando Castile, Botham Jean, Michael Brown and Trayvon Martin, whose blood tests indicated the 17-year-old hadn't consumed marijuana in days. It didn't matter: cannabis was used to justify his death at the hands of George Zimmerman, as it has been used as an excuse for violence against black people for decades.
To underscore this point, Grass is Green recounts the words of President Richard Nixon aide and Watergate co-conspirator John Ehrlichman:
"We couldn't make it illegal to be either against the war or black, but by getting the public to associate the hippies with marijuana and blacks with heroin, and then criminalizing both heavily, we could disrupt those communities. We could arrest their leaders, riad their homes, break up their meetings, and vilify them night after night on the evening news. Did we know we were lying about the drugs? Of course we did."
Grass is Green is brimming over with all the music it takes to have a great 420, but it's also a poignant reminder of the suffering spread by the war on drugs. It ends with a simple message: "Legalize It."
Grass is Green is now streaming on Netflix.