Netflix Down Or Not Working? Numerous Web Services Experiencing Issues
Netflix is down and can be added to a growing list of web-based services experiencing problems today. Find out everything we know about what's happening with the internet, here.
Has Netflix stopped working for you? Or maybe you're internet's down altogether. If you are experiencing problems with various web based services, you aren't alone. The internet is going wonky right now.
While Amazon's Alexa service went down earlier in the day, in the past hour, users have been reporting outages on Netflix and with Spectrum internet service. It seems, however, these aren't the only internet service issues today.
What Other Sites Are Experiencing Problems?
Checking Is It Down and Down Detector many users have seen problems with these sites as well:
Amazon Video - down
Roku and Smart TV connections - not working
Slack - down
Time Warner Cable - outage
Ubisoft - down
Amazon Web Services - outage
Frontier Internet - outage
Verizon Internet - outage
It's unclear what has been causing all these internet issues today, but as we learn more we'll be sure to update this post. Based off various heat maps, it appears the majority of issues are taking place on the East Coast of the United States.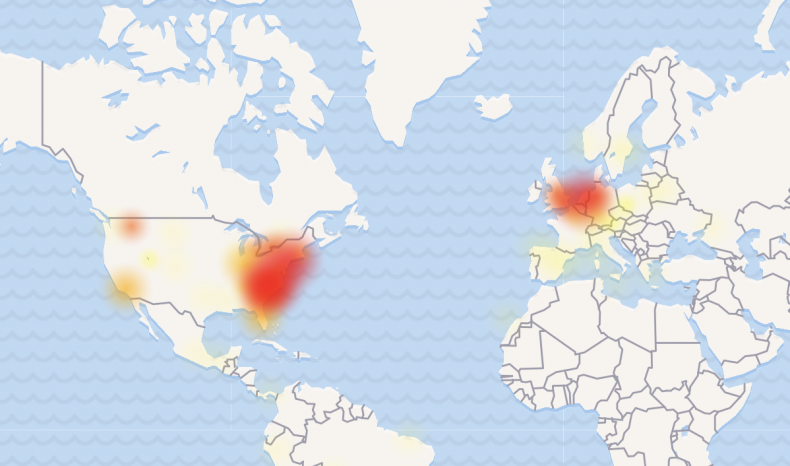 Is your Netflix or other internet service down? Share what's happening in the comments below.