Netflix Drama 'Delhi Crime' Explores Polarizing Gang Rape, Economic Divides and Power of Community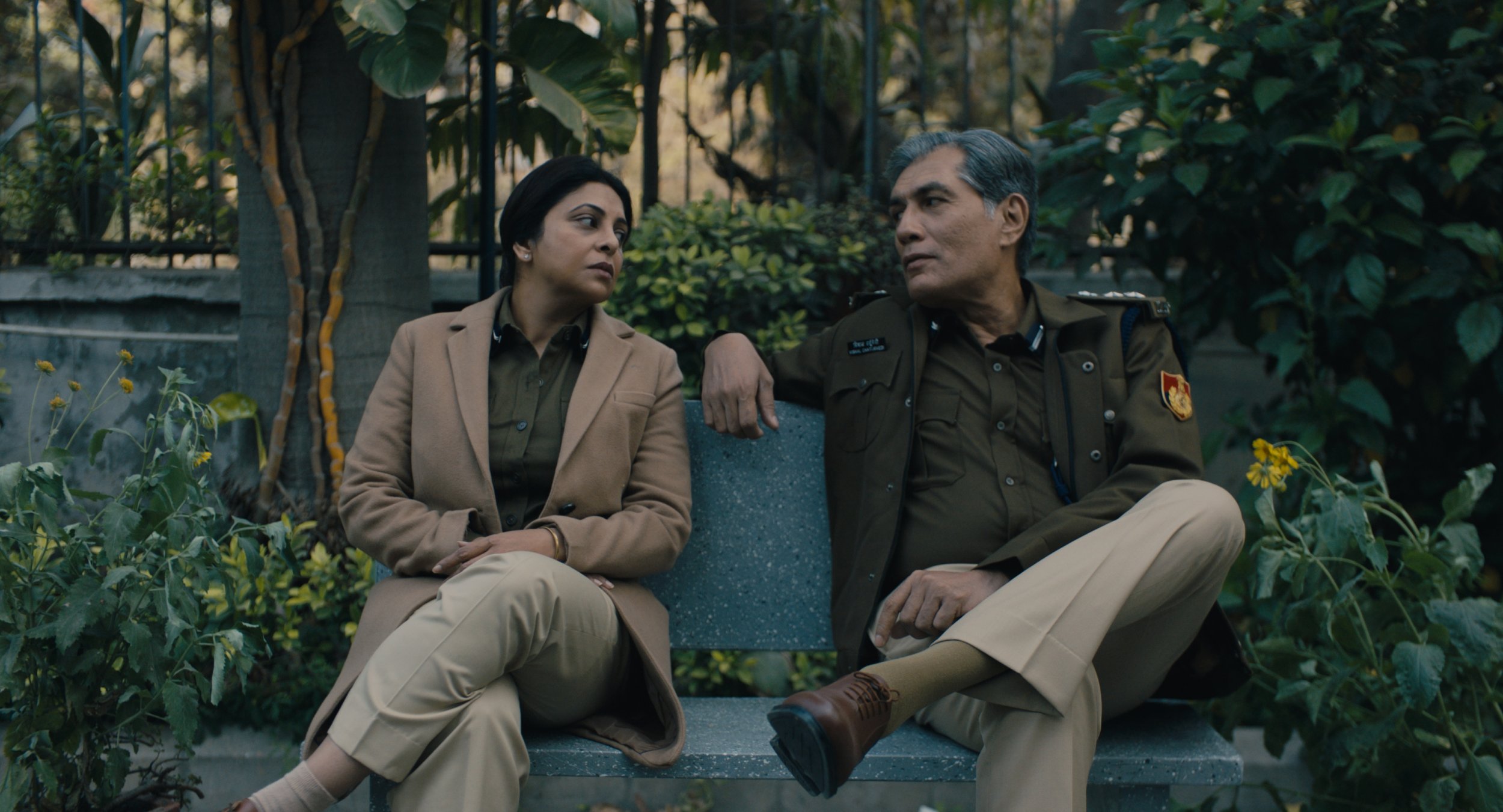 Over the last few years, Netflix has become known for capturing a desperate, compelling essence of true crime, and sending small town cases to global exposure. Their latest venture is different. Delhi Crime, which is slated to premiere Friday, is a dramatic recreation of the "Nibhaya Case," a 2012 gang rape that polarized a nation.
Indian student Jyoti Singh was raped by a group of men and killed. Her brutal murder sparked outrage and prompted a conversation on inequality in India, a country where there is no middle class—just extremely wealthy and extremely poor. Delhi Crime explores the role of this economic divide in the crime against Singh, and how it could have played a role in violating her safety.
Delhi Crime does not ultimately dissect what happened to Singh as its main talking point. While her story is powerful—tragic and loud—the series serves to open up other conversations, from economic status to the treatment of women in India. Singh takes center stage as an example for injustice and a lighthouse for future generations of women, along with a community that wants to see safety for all.
The miniseries, however difficult the subject matter, is not meant to create an entirely devastating conversation. The series is designed to prompt conversations and show the strength of a community. "It's not about the illustration of evil," director Richie Mehta told The Guardian Thursday. "It's about the aftermath and the people who deal with it."
This isn't the first time Singh's story has been seen, either. In 2015, a BBC documentary about the rape and murder, titled India's Daughter, was banned from being screened in India. It included conversations with Singh's rapists, according to The Guardian.
Singh's four rapists also made news in 2017 when each had their death penalty ruling upheld. This is rare in India, as 95 percent of death penalty sentences are overturned, the New York Times wrote in 2017.
Singh's family did give Mehta their blessing in creating Delhi Crime. Mehta explained how the series could help give hope in places of crime as people learn to take a stand themselves. "I hope people see the complexity in the situation," he explained. "It's very easy for people outside of this place to look at it and say: 'Oh my god, it's unsafe, I would never go there.' But any police officer will tell you, there up to 22 million people in this city and 80,000 police officers on the streets. Statistically, they can't stop crime from being committed."
Sometimes it's up to the community. "People are policing themselves," Mehta said. "People are good and there are good officers, trying to do the right thing."