Netflix Earnings Report: 6 Big Reveals About Price Increase, 'Bandersnatch' Clones and Finding The Next Marie Kondo
On Thursday, Netflix released its fourth quarter (Q4) earnings report, which included a financial statement, a letter to shareholders and a video interview with executives like CEO Reed Hastings and Chief Content Officer Ted Sarandos. Nestled among the investor data is a report littered with interesting information about Netflix's revenue, a 2019 price increase, upcoming movie plans and the ongoing competition against Fortnite and YouTube.
Netflix Makes Twice The 'Avengers: Infinity War' Box Office Every Quarter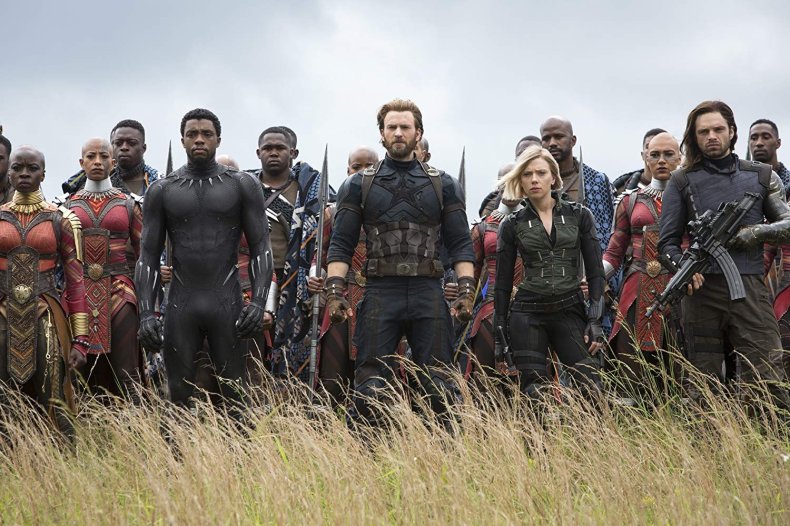 With more than 139 million subscribers, Netflix collects a staggering amount of money in subscription fees. In their 2018 Q4, Netflix brought in $1,996,092,000 from streaming subscribers in the United States and a further $2,105,592,000 abroad, for more than $4.1 billion in revenue. That's more than twice what Avengers: Infinity War —the biggest box office hit of 2018 and the fourth highest worldwide gross ever—made in its theatrical run… every quarter.
Netflix is expanding rapidly, especially abroad, adding more than 7 million international subscribers in 2018, so the eye-watering revenue is projected to increase in 2019.
Netflix Price Increase in 2019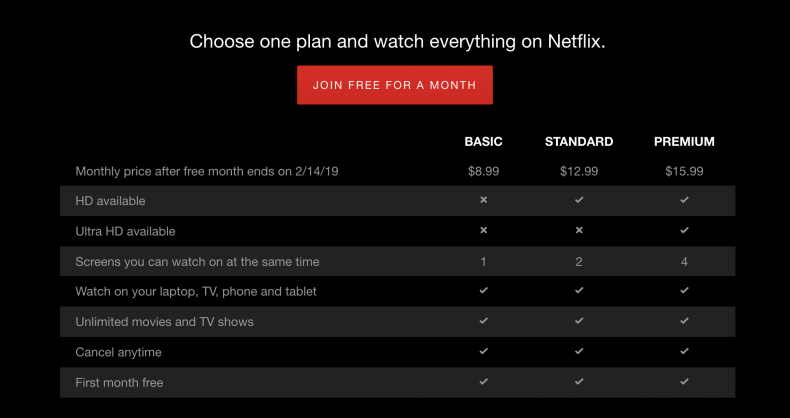 New 2019 Netflix subscribers are already paying more, with the Basic Plan increased from $7.99 to $8.99, the Standard Plan from $10.99 to $12.99 and the Premium Plan price increased to $15.99 from $13.99. The price increase will roll out to existing subscribers in the first half of 2019.
'Bird Box' and Original Movies Viewership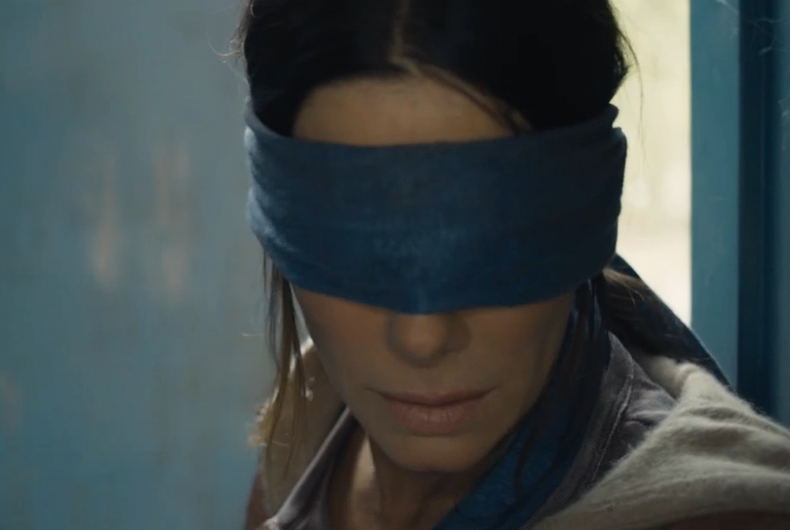 While Netflix Original Movies haven't been as successful as its original series in previous years, the Q4 earnings letter lays out how much that changed in 2018. Netflix claims more than 80 million households streamed the Sandra Bullock horror movie Bird Box. Here's the weird bit, considering the terrible reviews for Bird Box the Netflix shareholder letter says, "we are seeing high repeat viewing." The letter also names Kurt Russell's sexy Santa movie The Christmas Chronicles, Alfonso Cuaron's Roma, Tamara Jenkin's Private Life, Anne Fletcher's Dumplin' and the Coen Brothers' The Ballad of Buster Scruggs as original movies beginning to "mirror the success of our series."
Unscripted Originals like 'Tidying Up with Marie Kondo' Surpassing Licensed Reality Shows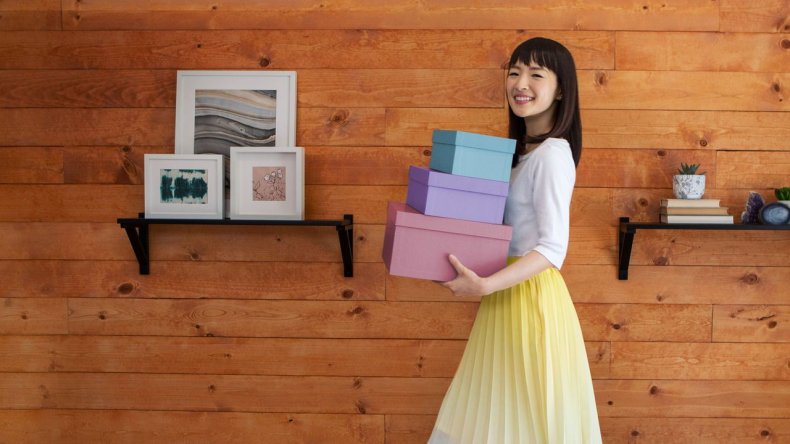 Research company Ampere Analysis released a report describing how Netflix, starting in 2019, is likely to lose 20 percent of its content library to competing streaming platforms coming from NBCUniversal, Disney and WarnerMedia. Netflix's Q4 earnings report argues that original series and movies will fill the void. But reality shows and other unscripted programs are relatively new to Netflix—the company began making concerted efforts to make up the reality gap two years ago. Looks like it's working, because the earnings report says that, thanks to series like Tidying Up with Marie Kondo, unscripted Netflix originals now make up the majority of the total unscripted view share on the service. "We're becoming less focused on 2nd run programming," the shareholder letter says.
'Black Mirror: Bandersnatch' is Just Beginning for Interactive Movies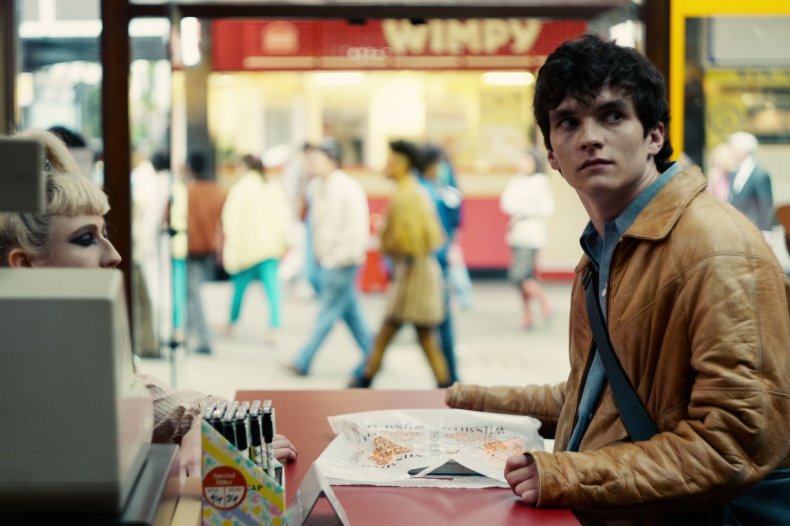 For the Choose Your Own Adventure-style Black Mirror: Bandersnatch, Netflix developed a "Branch Manager" system. Netflix sees more in the system's future than just a Black Mirror experimental oddity. "We'll be using Branch Manager to construct additional interactive projects going forward," the earnings letter reads.
Netflix vs. YouTube and 'Fortnite'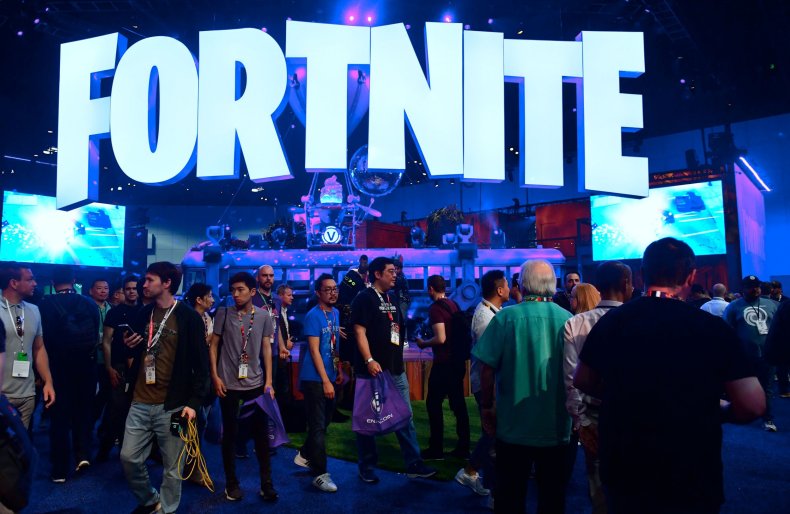 Netflix estimates U.S. televisions are on for approximately a billion hours daily, or about 4 hours per day on two televisions each in 120 million households. Netflix averages 100 million hours of streaming a day in the United States, from which they claim 10 percent of screen time (less for mobile).
Positioning themselves against more than just other streaming services, Netflix claims Fortnite is a bigger competitor than HBO. Even brief disruptions in people's non-Netflix viewing patterns can alter the playing field. "When YouTube went down globally for a few minutes in October," the earnings report says, "our viewing and signups spiked for that time."
However, as Variety points out, Netflix has made hyperbolic claims positioning itself as somehow apart from other streaming services in the past. In a 2017 earnings call, Hastings described Netflix as "competing with sleep on the margin." But with media consulting firm Magid finding U.S. consumers are willing to spend a total of $38 per month in total streaming subscriptions, Netflix is likely more concerned with the Disney+ streaming service than gamers and the entire biological concept of sleep.
Alright, that's it. You can go back to squeezing in as many Bird Box viewings as possible before the 2019 price increase kicks in.
Netflix Earnings Report: 6 Big Reveals About Price Increase, 'Bandersnatch' Clones and Finding The Next Marie Kondo | Culture