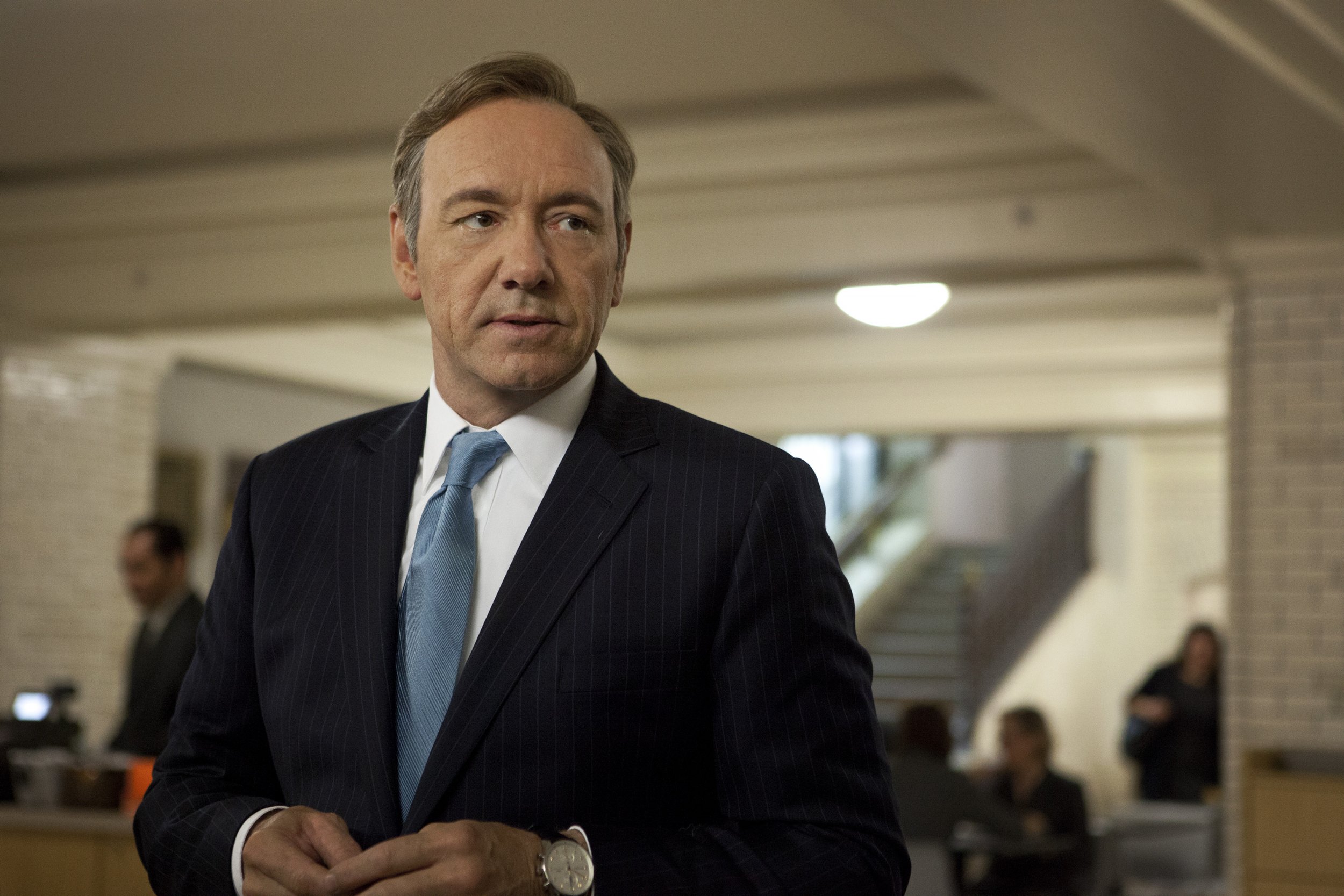 Netflix is ending House of Cards, but not because of sexual misconduct allegations against the show's star, Kevin Spacey.
Following disturbing accusations from RENT and Star Wars: Discovery star Anthony Rapp—that Spacey made sexual advances at him when Rapp was 14, as well as a controversial apology from Spacey—TVLine reported that House of Cards' forthcoming sixth season would be the show's last. However, the report states the decision to end it was made months ago, and a Netflix rep confirmed to Newsweek that the show's close and Spacey's allegations are "not related."
Netflix did issue a joint statement with Media Rights Capital (the independent production company behind House of Cards) regarding Rapp's claims. "Media Rights Capital and Netflix are deeply troubled by last night's news concerning Kevin Spacey. In response to last night's revelations, executives from both of our companies arrived in Baltimore this afternoon to meet with our cast and crew to ensure that they continue to feel safe and supported. As previously scheduled, Kevin Spacey is not working on set at this time."
At the end of season five, Spacey's Frank Underwood has seemingly ceded political control to his wife, Claire (Robin Wright), who has assumed the presidency. So should Netflix choose to downplay Spacey's role, Wright could potentially take over as the show's lead. (Wright did not respond to Newsweek's request for comment.)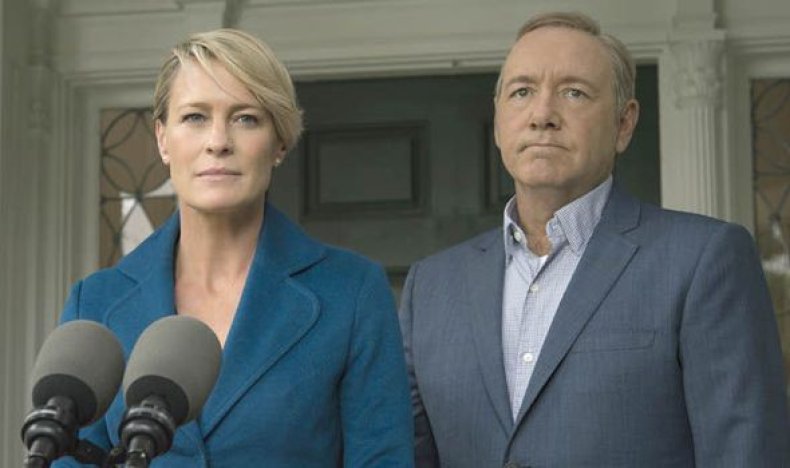 In a piece published Sunday, Rapp spoke to BuzzFeed about an incident in which an inebriated Spacey climbed on top of him in bed at a party, when Rapp was a minor. "He was trying to seduce me," said the actor. "I don't know if I would have used that language. But I was aware that he was trying to get with me sexually." Rapp said he didn't fully comprehend what was happening at the time, and is grateful nothing worse happened. At the same time, he said, "I could never imagine [that] anyone else I know would do something like that to a 14-year-old boy."
Spacey responded with a statement Monday morning in which he claims he does not remember the incident, but apologized nonetheless. In the same statement, he also came out as a gay man, a decision many LGBT activists have criticized. "But if I did behave then as he describes," Spacey wrote in the statement posted on Twitter, "I owe him the sincerest apology for what would have been deeply inappropriate drunken behavior, and I am sorry for the feelings he describes having carried with him all these years."