Grab your tissues and chocolates, because Netflix is bringing all the fuzzy feelings in February. The streaming network will release dozens of romantic comedies and dramas leading up to Valentine's Day, as well as a few original titles.
Fans will reunite with the Lara Jean (Jana Candor) and Peter Kavinski (Noah Centino) in To All the Boys: Always and Forever. The third movie of the franchise, set to release just days before the holiday of love on February 12, will follow its protagonist as she embarks on her final year of high school and begins contemplating college and her relationship after graduation.
There are plenty of other love stories to look forward to in February too, including Netflix originals like Squared Love, Geez & Ann and Caught by a Wave and popular Julia Roberts movies like My Best Friend's Wedding and Eat Pray Love.
If you're not in the mood for romance, several comedies, action thrillers and even horror features are set to appear on the streaming network throughout February, including both installments of The Conjuring, Beverly Hills Ninja and The Patriot.
See the full list of all the TV shows and movies coming to Netflix in February below. Asterisks indicate an original Netflix title.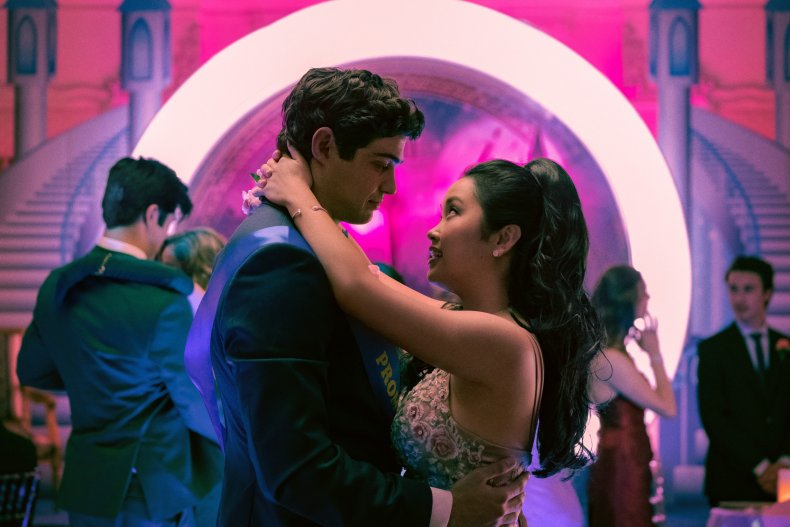 February 1
The Bank Job
Beverly Hills Ninja
Eat Pray Love
Inception
Love Daily, Season 1
My Best Friend's Wedding
My Dead Ex, Season 1
National Lampoon's Christmas Vacation
The Patriot
Rocks
Shutter Island
The Unsetting, Season 1
Zac and Mia, Seasons 1 and 2
Zathura
February 2
*Kid Cosmic
*Mighty Express, Season 2
*Tiffany Haddish Presents: They Ready, Season 2
February 3
*All My Friends Are Dead
*Black Beach
*Firefly Lane
February 5
*Hache, Season 2
*Invisible City
*The Last Paradisco
*Little Big Women
*Malcolm & Marie
*Space Sweepers
*Strip Down, Rise Up
*The Yin-Yang Master: Dream of Eternity
February 6
The Sinner: Jamie
February 8
iCarly, Seasons 1 and 2
War Dogs
February 10
*Crime Scene: The Vanishing at the Cecil Hotel
*The Misadventures of Heidi and Coleman
The World We Make
February 11
*Capitani
*Layla Majnun
Middle of Nowhere
*Red Dot
*Squared Love
February 12
*Buried by the Bernards
*Nadiya Bakes
*Hate by Dani Rovira
*To All the Boys: Always and Forever
*Xico's Journey
February 13
Monsoon
February 15
*The Crew
February 16
*Animals on the Loose: A You vs. Wild Movie
Good Girls, Season 3
February 17
*Behind Her Eyes
*Hello, Me!
*MeatEater, Season 9, part 2
February 18
*Thus Spoke Kishibe Rohan
February 19
*I Care A Lot
*Tribes of Europa
February 20
*Classmate Minus
February 21
The Conjuring
The Conjuring 2
February 23
*Brain Regan: On the Rocks
*Pelé
February 24
*Canine Intervention
*Ginny & Georgia
Two Sentence Horror Stories, Season 2
February 25
*Geez & Ann
*High-Rise Invasion
February 26
*Bigfoot Family
Captain Fantastic
*Caught by a Wave
*Crazy About Her
No Escape
Our Idiot Brother