Netflix Fires Employee for 'Leaking Sensitive Info' Amid Chappelle Controversy
A leader of a trans employee resource group at Netflix that was organizing an upcoming October 20 walkout over Dave Chappelle's controversial special, The Closer, has been fired, according to reports Friday.
A report from the Verge described the employee as Black and pregnant and noted the person asked not to be named for fear of online retaliation.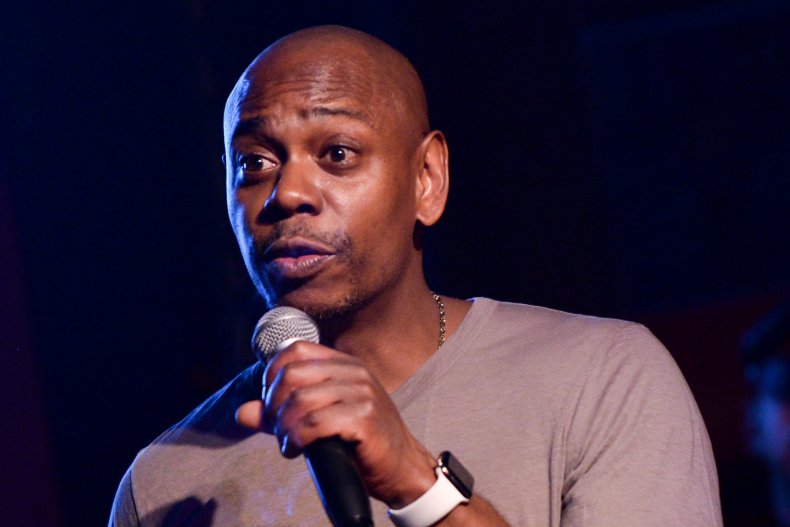 The employee's termination was attributed to leaking metrics to the press related to The Closer and other specials from the comedian. Bloomberg reported on those metrics in an October 13 story, which included how much Netflix paid for the comedian's stand-up specials and how many viewers watched the shows on the streaming service.
"We have let go of an employee for sharing confidential, commercially sensitive information outside the company," a Netflix statement said. "We understand this employee may have been motivated by disappointment and hurt with Netflix, but maintaining a culture of trust and transparency is core to our company."
The Bloomberg article covered details about the cost of Chappelle's comedy specials in relation to other featured content on Netflix. Chappelle's 2019 special, Sticks & Stones, cost the company $23.6 million, while The Closer carried a price tag of $24.1 million. Meanwhile, Bo Burnham's song-and-sketch special, Inside, cost Netflix $3.9 million, while $21.4 million was spent on the runaway hit Squid Game.
According to Bloomberg, Sticks & Stones reportedly cost the streaming service more money than it made.
Elsewhere in the article, an "efficiency" metric was cited, which refers to a show's reach compared to its cost. The leaked documents reportedly said Sticks & Stones carried an 0.8 efficiency measurement, the special would have needed a score of 1 to break even.
The firing is the latest incident involving Netflix and The Closer, which has been condemned for material deemed by some to be transphobic. Netflix co-CEO Ted Sarandos recently defended the decision to keep the special on the service. Netflix also initially suspended a trans software engineer, Terra Field, after she tweeted about the show, though the company later reinstated her. Netflix has denied Field's suspension was the result of her Twitter activity.
Chappelle, 48, has been widely condemned for material in The Closer, including by the LGBTQ+ advocacy organization GLAAD. Among the offensive remarks made in the special by the comedian is stating that "gender is a fact," which disregards the transgender experience. He also defended Harry Potter author J.K. Rowling for her own transphobic comments.
Newsweek contacted Netflix for more information and further comment but did not hear back in time for publication.
Update 10/15/21 3:50 p.m. ET: This story has been updated with more background information about the Bloomberg article on Dave Chappelle's Netflix specials.