Netflix Game Show 'Floor Is Lava' Leads Top 10, and Now Your Weekend Plans
If you're looking for something lighthearted and comical to binge-watch this weekend, Netflix has you covered. The streaming platform released its agility-based competition show, Floor Is Lava, and not only is it relatable but it's a delight to watch.
The series capitalizes on the childhood concept that the "floor is lava." If you used to climb around the furniture in your home to avoid touching the "lava" floor, you'll probably be great at the game, which takes the idea to new heights. Adults face a series of obstacles in a lava-filled room and have to get to the other side without falling in. It's harder than it looks, and the show boasts some pretty epic falls.
Of course, if Floor Is Lava isn't your speed, there are other, darker options. Here are Netflix's official top 10 offerings this week and what the internet thinks about them.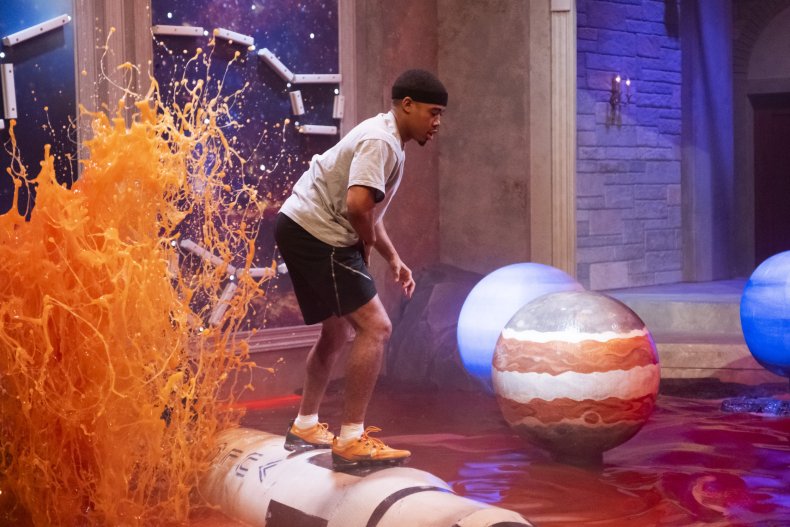 Floor Is Lava
Leading the list is the game show that will make you want to get on top of your furniture and cross the living room without touching the floor. Contestants invent paths around a lava-filled room in order to cross over the bubbling liquid, and more often than not they find themselves in some sticky situations.
The Order
This dark drama takes viewers inside a secret order, but there's so much more to the story than just the ominous idea of a secret society. Jack Morton is trying to get justice for his dead mother and stumbles into a supernatural world.
365 Days
This kidnapping film has been compared to pornography by many internet users because of its extremely explicit scenes. The apparent number one comment online says avoid viewing it with your parents or children. But viewers seem to love the film, which puts 50 Shades of Grey to shame.
The Nut Job
Instead of 365 Days, try The Nut Job for family viewing. This 2014 animated film was recently uploaded to Netflix and is a great comedy for viewers all ages to enjoy. Squirrel Surly is kicked out of his community after a big mistake and has to find a new way to gather all the nuts he needs for winter. But some on Twitter aren't thrilled about the movie being listed as Netflix's top film this week.
Feel the Beat
This Netflix original movie takes viewers into the self-absorbed world of a failed Broadway dancer. Instead of abandoning her love of dance, she becomes a teacher for dancers in her hometown. This family film has life lessons as well as lots of choreography and comedy.
Love
365 Days fans might find themselves drawn to Love too, a film that just soared in Netflix popularity because of a viral sex scene. It's the first scene from the movie that's gone viral on TikTok, in a challenge that asks users to watch the scene and film their reaction. It's extremely graphic, so heed the warning before you commit.
13 Reasons Why
The teen drama/mystery 13 Reasons Why has officially come to an end. The last season aired on Netflix and shows the lead characters finishing their high school years. All four seasons of the show are available to stream now, sans the graphic suicide scene that was eventually removed from Season 1.
Athlete A
This Netflix documentary film looks inside the lives of the survivors in the Larry Nassar case. The gymnasts are the focus, but there is also a detailed examination of the reporting that exposed Nassar's sexual abuse when he was a USA Gymnastics doctor.
Lost Bullet
A wrongfully convicted man is the main character in this feature film, which follows his journey to recover the single bullet that could exonerate him. The drama, rated TV-MA, is classified as "exciting."
Avatar: The Last Airbender
It's unsurprising that Avatar: The Last Airbender remains on the top 10 list, as it's been stationed on the big board since it was uploaded to Netflix. Now the series is streaming in HD, and viewers can watch Aang's giant adventure in a whole new light.