What's Leaving Netflix in January 2020? All the Titles on Last Call List
The final days of December don't just mark the last moments of the year 2019 but the last few chances Netflix users have to watch some movies and TV shows currently available on the streaming service. Come January 2020, a number of titles will be lifted from the platform.
If you were planning on watching Anne Hathaway appear as British author Jane Austen in the 2007 romantic drama Becoming Jane, then you'd better get to it. The movie, which also stars James McAvoy as the charming Tom Lefroy, is set to exit Netflix at the top of January. Marc Maron's IFC comedy series Maron, in which the comedian plays a fictionalized version of himself alongside his fellow funny friends, is also set to get the boot in mid-January.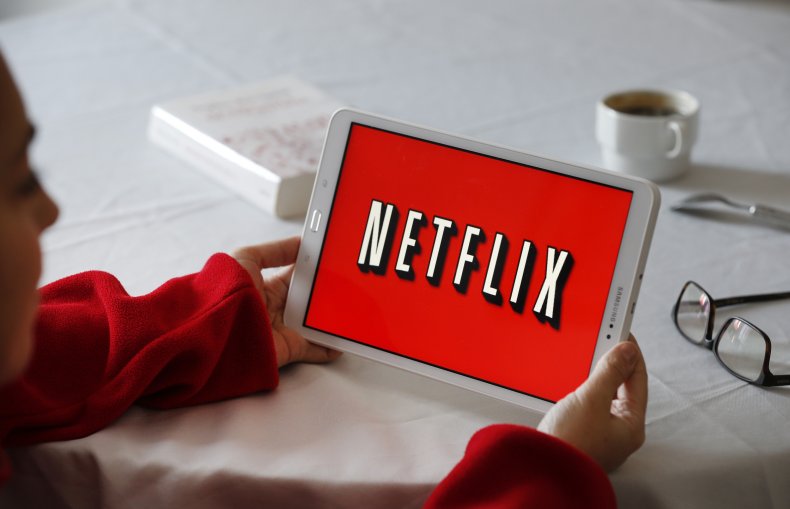 Most of the exiting titles on Netflix's last call list are slated to leave at the very end of the month—January 31—giving subscribers a few more days to press Play and get their viewing started. American Psycho, Something's Gotta Give and Good Luck Chuck are among the movie titles expected to be removed, along with every installment of the Spartacus series and the Spanish-language telenovela La Reina del Sur—otherwise known as Queen of the South—on the last day of the month.
The movies and TV shows leaving Netflix throughout the month will only make more room for new features expected to arrive on the streaming giant in January. The new month will bring the debut of several new Netflix original series and the return of plenty of favorites, like Grace and Frankie, Chilling Adventures of Sabrina, The Ranch, Sex Education and more. Dozens of Netflix original movies are slated to premiere on the platform too—not to mention many classic features like Harold & Kumar Go to White Castle, Catch Me if You Can, Charlie and the Chocolate Factory, Julie & Julia, Kiss the Girls, What Lies Beneath and both volumes of Kill Bill.
Here's the full list of everything exiting Netflix in January.
January 1
Becoming Jane
January 12
The Fighter
Maron, Seasons 1 through 4
January 15
Forks Over Knives
The Resort
January 17
Short Term 12
January 31
Æon Flux
American Psycho
Good Luck Chuck
Grease
La Reina del Sur, Season 1
Panic Room
Revolutionary Road
Something's Gotta Give
Spartacus: Blood and Sand
Spartacus: Gods of the Arena
Spartacus: Vengeance
Spartacus: War of the Damned
Zombieland