Netflix March 2019 Ranked: What's New and the 75 Best Movies to Watch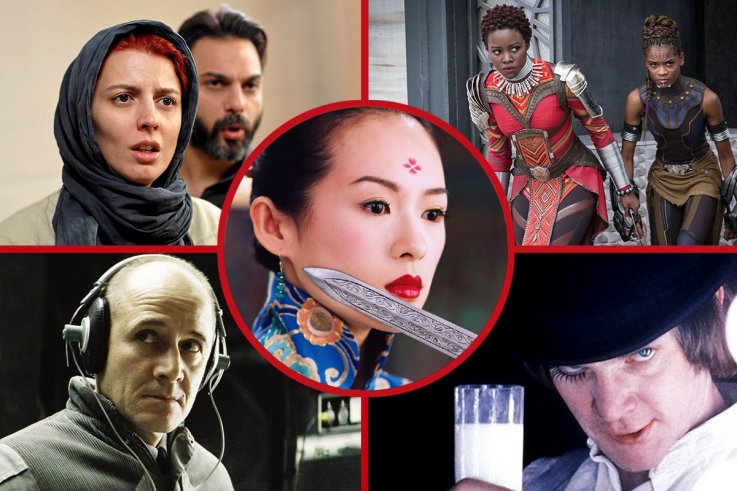 During March, streaming giant Netflix will add more movies and TV series to its on-demand lineup. As always, there's a good mix of cinematic classics, easy watches and leftfield options for adventurous viewers.
Netflix starts the month off strong by adding a few big hitters. A Clockwork Orange, the 1971 adaptation of Anthony Burgess's dystopian crime novel of the same name, is director Stanley Kubrick at his chilling, surreal best. Like all of Kubrick's output, it's gorgeously photographed—although the movie's extreme violence caused the U.S. censors to slap it with an X rating on release. It was nominated for Best Picture in 1972, but lost out to The French Connection.
Crouching Tiger, Hidden Dragon, another movie added to Netflix's roster on March 1, was also nominated for a Best Picture award—it lost, sadly, to Gladiator in 2000. The Ang Lee-directed Chinese martial arts movie was a surprise megahit at the time, making many times over its $17m budget at the box office. It's still considered to be one of the best martial arts movie of all time, thanks in part to Lee's direction and its gorgeous cinematography.
More recent movies added on March 1 include Sweeney Todd: The Demon Barber of Fleet Street, the Johnny Depp-starring gothic-lite musical from 2007. The Hurt Locker, Kathryn Bigelow's 2008 Best Picture winner, tackles the white-knuckle stresses of soldiers in the Iraq War, while 2010's Winter's Bone stars Jennifer Lawrence as a rural teenage girl on the hunt for her meth-cooking father. If you're after something a little lighter, Netflix is also adding weepy romcom The Notebook, Jane Austen adaptation Emma and camp counselor comedy Wet Hot American Summer on March 1.
Other highlights this month include Woody Allen's Blue Jasmine, which sees Cate Blanchett give a standout performance as an ex-socialite fallen on hard times, struggling to keep it together. Blanchett won a Best Actress Academy Award for her role in the movie, which is added to Netflix on March 8.
Another must-see is A Separation, the 2011 movie by Iranian filmmaker Asghar Farhadi. Following a family struggling with divorce and a dependent elderly relative, it's a gripping examination of the dissolution of relationships, both intimate and professional. Netflix is adding it to the lineup on March 15.
Newsweek has aggregated data from critical review sites IMDb, Metacritic and Rotten Tomatoes to rank the 75 best movies available to watch on Netflix in March, including new additions and previously added films.