Netflix Launches the Most Bizarre Dating Show Yet With 'Sexy Beasts'
Sexy Beasts are charging towards Netflix. Another new dating series is arriving on the streaming service this summer but we guarantee you've never seen anything like this one before.
Netflix dropped the official trailer for the new reality show today, giving audiences their first look at Sexy Beasts. The show is based on a short-lived British series from 2014, and looks to be a blend of The Masked Singer and First Dates.
What we know about Netflix's Sexy Beasts
The format is a traditional dating show with a twist. The single people looking for love are dressed up in heavy prosthetic make-up so they cannot see each other's real face or identity.
The disguises each of the contestants wear look incredibly impressive, with some of the costumes known already including a wolf, a dolphin, a mouse, a devil, a scarecrow and a panda.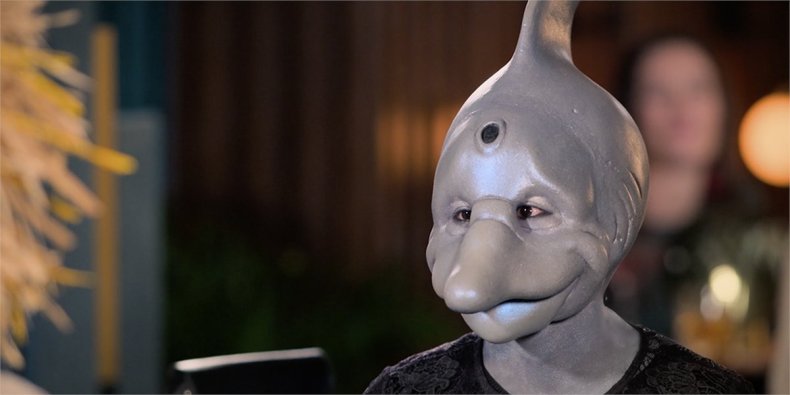 Comedian Rob Delaney (Catastrophe) will narrate Sexy Beasts, which will feature contestants from all over the world.
Each episode has a different costumed contestant looking for a partner based purely on personality. They have to choose from a line-up of three disguised love matches, and they'll only be able to see their real face once they've made their final decision.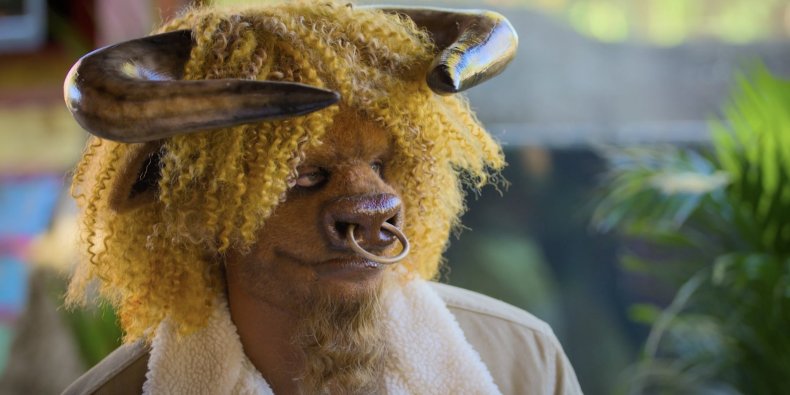 Netflix has already ordered two seasons of Sexy Beasts. The first six-part season will drop on the streaming service on Wednesday, July 21. Six more episodes will drop as part of the season 2 launch later this year. Each episode is scheduled to be around 30 minutes in length.
The original Sexy Beasts
Sexy Beasts was first broadcast by British digital channel BBC Three in 2014. The format, from All3Media International, has since been sold around the world.
The new Netflix edition looks to be even more impressive than the originals as the make-up and costume visuals are more intricate than ever before.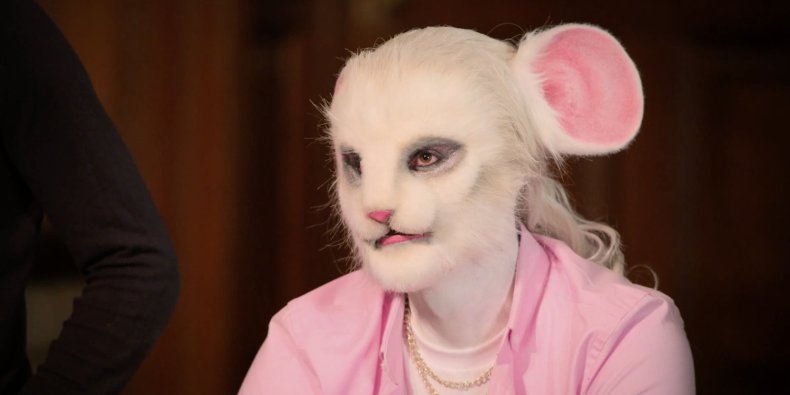 The show is backed by Lion TV, and the creator and executive producer Simon Welton says making this show for Netflix was an incredibly exciting process. Welton told Variety: "With an international cast featuring some truly brilliant characters, a host of prosthetics which look extraordinary in 4K and with Rob Delaney narrating, the viewers are in for a real treat.
"I hope the show puts a smile on peoples' faces as they play along to discover who'll fall in love with who, and what our cast all really look like," he said.
Over the course of filming the two seasons for Netflix, 48 unique makeup designs were created for the show's contestants. Prosthetic artist Kristyan Mallet designed them having previously worked on the likes of Mission Impossible and The Theory of Everything.
Season 1 of Sexy Beasts arrives on Netflix on Wednesday, July 21, 2021. Season 2 arrives later in 2021.