The Top 10 Most-Watched Movies on Netflix in December
Netflix viewers around the world saw themselves binging a number of Christmas films this December, trying to get in the mood for the holidays after a difficult year. This was good news for films like The Christmas Chronicles, A California Christmas and The Grinch, all of which hit Netflix's top 10 movie charts across the world.
It was not only festive favorites, however, that Netflix subscribers found themselves watching in December. New movies starring George Clooney and Meryl Streep were also big hits, as was a Jessica Chastain film from earlier on in the year that has now found its streaming home.
The top 10 most-watched movies on Netflix in December
10. The Secret: Dare to Dream
You may have thought that a film about how magical thinking can bring about change in your life would have less effect in a world gripped by a global pandemic, but you would be wrong. Despite negative reviews, the Katie Holmes-starring romantic drama was a big hit when it was released on demand earlier in the year and then on Netflix.
9. The Beast
Italy's take on Taken, The Beast focuses on a one-time military man whose training kicks back in after his teenage son is abducted. Again, reviews were bad, but this did not stop Netflix viewers watching it around the world.
8. Mosul
While some spent most of December watching Christmas films, others went in a different direction. First released on Netflix in November, Mosul told the story of the Iraqi forces' battle against ISIS in 2015. Though lacking the big-name stars of other Netflix movies, the war movie still managed to draw in a worldwide audience.
7. Ava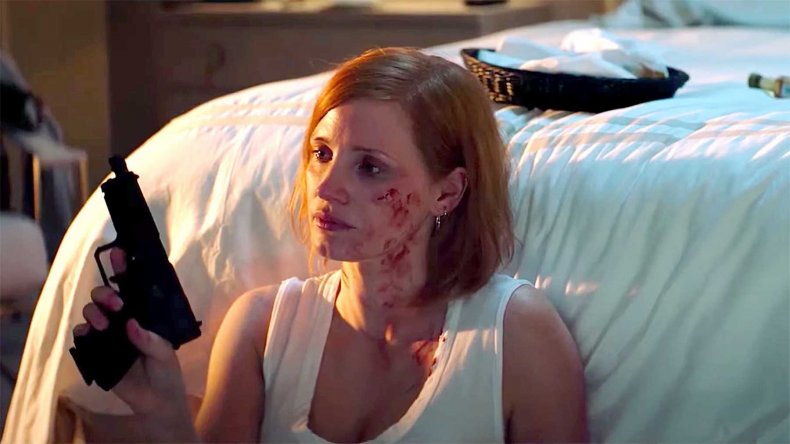 One of the big-budget 2020 movies that headed straight to streaming, Ava stars Jessica Chastain as an alcoholic assassin, and came to Netflix three months after becoming an on-demand hit with people desperately missing Hollywood films.
6. The Prom
Though savaged by some critics for what they saw as James Corden's stereotypical portrayal of a gay character, enough Netflix subscribers around the world were drawn in by the glitz and glamor of the musical starring Meryl Streep, Nicole Kidman and Andrew Rannells.
5. How The Grinch Stole Christmas
The oldest film on this month's most-watched movies on Netflix, 2000's The Grinch Who Stole Christmas may have been nightmare fuel for a generation of kids. However, that has not stopped a whole new generation from discovering the Jim Carrey movie on streaming two decades later—especially after the equally nightmarish "live" version starring Matthew Morrison aired this year.
4. Midnight Sky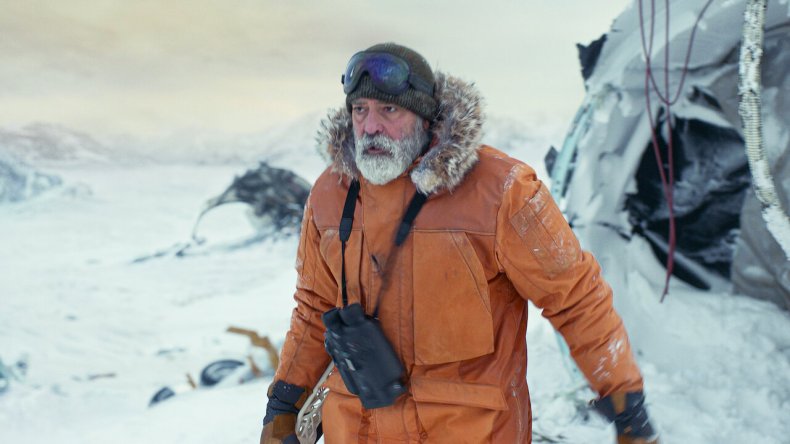 George Clooney may have previously directed acclaimed films like Good Night and Good Luck (and very un-acclaimed films like The Monuments Men), but Midnight Sky was his first Netflix original, whose success may make up somewhat for the failure of his last film Suburbicon.
3. The Christmas Chronicles
Though first released in 2018, this festive movie starring Kurt Russell as Father Christmas got a second lease on life following the release of its sequel, propelling both into the list of the most-watched movies on the service for the whole year.
2. A California Christmas
Lifetime and Hallmark Christmas movies have been a staple of many people's holiday viewing schedule for years. For countries without those channels, however, the next best thing was A California Christmas, the story of a wealthy man who pretends to be a ranch hand starring real-life husband and wife Lauren and Josh Swickard.
1. The Christmas Chronicles 2
The Christmas Chronicles sequel upped the ante from the first film by bringing in Russell's real-life wife of nearly four decades Goldie Hawn for another batch of yuletide fun, this time alongside "Christmas (Baby Please Come Home)" singer Darlene Love.