Netflix's New David Wain Movie About 'National Lampoon' Creator Doug Kenney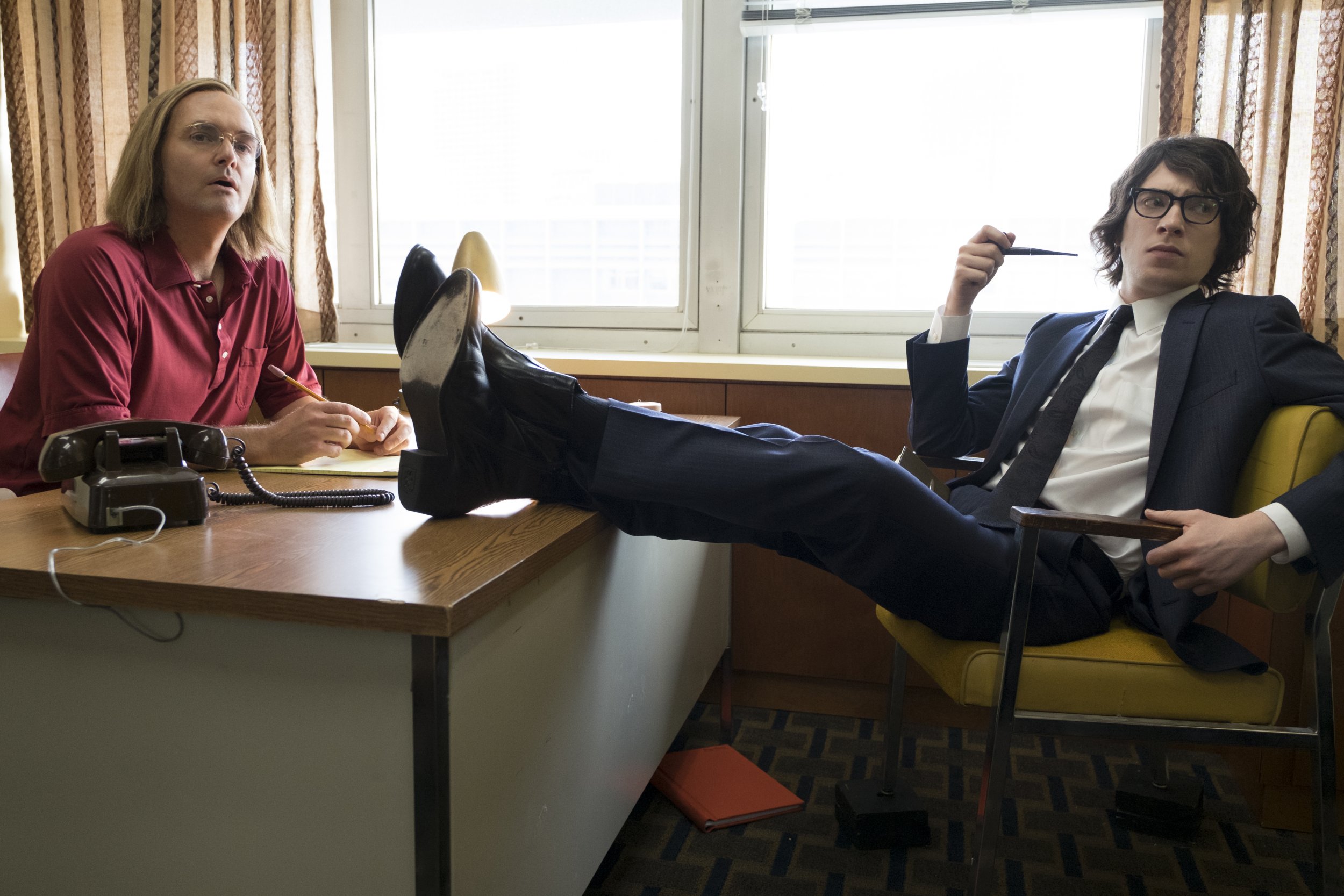 David Wain has one of the best resumes in comedy: He co-created and co-starred on the MTV sketch comedy showThe State, co-wrote the film Wet Hot American Summer, directed the Paul Rudd comedy Role Models, and wrote and directed the criminally underrated Wanderlust, also starring Rudd and Jennifer Aniston.
"A lot of my experience in the past has been: Here, make this funny, let's find the humor everywhere," Wain told Newsweek in a recent phone conversation.
His latest project, A Futile and Stupid Gesture, is different. The film is a fictionalized version of the life of Doug Kenney, who profoundly influenced humor in the '80s, first as co-founder of the magazine National Lampoon, then with his contributions to the classic comedies Animal House and Caddyshack. "Here," says Wain, "the story is about humor and about comedy, but at its heart it's a drama."
A Futile and Stupid Gesture will begin streaming on Netflix on January 26th. We spoke with Wain just before Christmas, not long after the release of the film's first trailer, which hints at the intriguing fourth-wall-breaking conceit of the film. In it, Martin Mull plays an older Kenney—a wholly invented narrator since the real man died in 1980 at just 33. The rest of the stellar cast includes Will Forte as the younger Kenney, Domnhall Gleeson is Lampoon co-creator Henry Beard, Joel McHale as Chevy Chase (co-stars on Community), and Seth Green as Christopher Guest.
What follows is that conversation, edited and condensed for clarity.
What attracted you to Kenney's story?
One of the film's editors, when he read the script, said, "This is a venn diagram of everything David Wain would be interested in." It's basically true. It's about comedy, it's about the '70s, it's a story about storytelling, and it's a story about the camaraderie between these two guys [Kenney and Beard]. Most importantly, it's the origin story of the comedic sensibility that was the source of what I do. I came up doing sketch comedy at NYU, and everything ultimately is sourced from this guy whose name I didn't even know before.
What are the challenges in making a film about some of our most beloved comedians—John Belushi, Bill Murray, Chevy Chase and Gilda Radner, among others.
Making a biopic about famous people, many of whom are still with us, is filled with pitfalls. I think to have told the story in the most conventional way might have been one of those pitfalls. I was interested in telling Doug's story in an out of the box way, as Doug might have approached telling his own story.
Kenney's comedy was revolutionary a generation ago, but not any more. How do you make it relevant for younger viewers who didn't live through it?
You're trying to present and document the times accurately, while also understanding that some of the humor doesn't translate through the decades. The cultural time was certainly different. The humor of [the film] has to come from not just repeating the jokes that [these people] made, but also showing the humanity of the situations in the story. There was a complexity to that. Then you translate that to the actors—wildly different types of actors, some from the improv sketch world, some with experience in more structured, scripted material—to make sure we're telling a cohesive story. It was an interesting and wonderful directorial challenge.
Was there sensitivity about jokes of the past that might seem in bad taste now?
That was part of the reason for this storytelling device, of modern Doug looking back—it bakes the perspective of today into the film, allowing us to contextualize exactly what you're talking about. There is definitely a different sensibility now. Some of Kenney's stuff, with Lampoon or elsewhere, holds up, some of it doesn't. We try to, hopefully without apologizing for it, say this is what [comedy] was then.
Modern Doug, as you'll see, tells his own life story and helps you connect the dots. But he's far more than just the narrator. He's a participant.
Did you consult with any of the people represented in the film? Did they have any input into what the film should look like?
We talked to everybody possible who knew Doug. I don't know that we said, "What should this movie be?" But we said, "Tell us about Doug and your experience."
Josh Karp did the first set of research, in the great book that this whole thing starts from. [Writers Michael] Colton and [John] Aboud spoke with a lot of people for the screenplay. I did another layer of research and interviews, and so did some of the cast. It was eye opening. Everybody had a different perspective on everything—you get completely different answers to what we thought were objective questions.
Now that the trailer's out, what should fans know?
I wouldn't have brought it up, but people are saying "likely best picture contender" and also Nobel Prize and Pulitzer. My feeling is, I'm flattered, but we'll just have to see what happens.