Why Is Netflix Canceling 'The OA'? Petition Launched to Renew Season 3, as Brit Marling Posts Instagram Message: 'I Had a Good Cry'
The cancellation of Netflix's science fiction original The OA has sparked a petition by fans to save the show and a touching reaction from its creator and lead actor Brit Marling.
The streaming giant pulled the plug on the series after a 16-episode run spanning two seasons, leaving viewers with a cliffhanger ending that may never get a concrete resolution.
The fantasy show—created by Marling and Zal Batmanglij—centered around a blind character called Prairie Johnson, the "Original Angel," who returned home after seven years missing with her sight restored and the ability to navigate dimensions. It was renewed for a second outing in February 2017 and attracted a raing of 84 percent on reviews aggregator Rotten Tomatoes.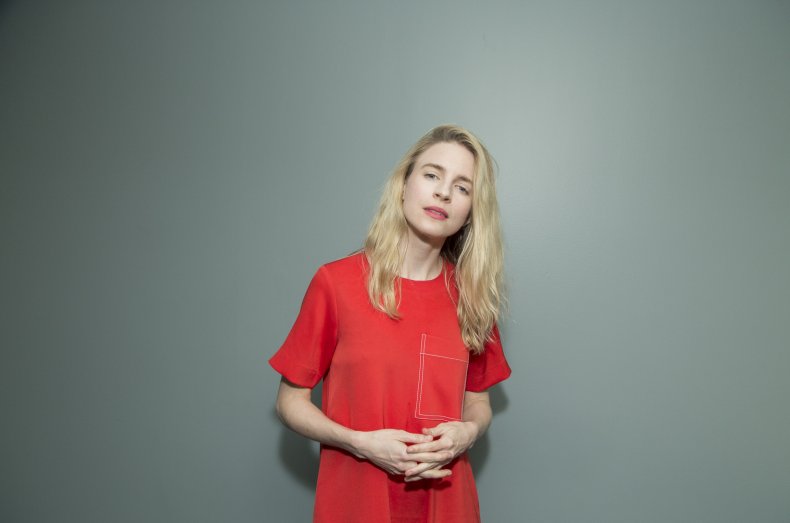 But it appears that wasn't enough for Netflix, which does not release viewing figures but has not been afraid to end an even once-popular series, most recently the Kiefer Sutherland-led Designated Survivor. The exact reason for The OA's demise was not confirmed by company bosses in this case.
According to The Wrap, Netflix analyzes viewing figures versus production costs when deciding when to scrap a series. The Hollywood Reporter noted that the streaming service is increasingly focusing on which shows bring in new subscribers when mulling over potential renewals.
Netflix has not officially commented on the reason behind The OA's cancelation.
"We are incredibly proud of the 16 mesmerizing chapters of The OA, and are grateful to Brit and Zal for sharing their audacious vision and for realizing it through their incredible artistry," Cindy Holland, Vice President of Original Content, told Variety in a brief statement. "We look forward to working with them again in the future, in this and perhaps many other dimensions."
Marling, who both wrote and starred in the show, published a letter to fans on her Instagram account yesterday, revealing she had a "good cry" when she first heard the news.
The 36-year-old wrote: "Zal and I are deeply sad not to finish this story. The first time I heard the news I had a good cry. So did one of our executives at Netflix who has been with use since the early days when we were sketching out Hap's basement on the floor of our production office. It's been an intense journey for everyone who worked on and cared about this story."
Marling touched on her motivations for first writing the show and what attracted her to chase its weaving plot points, saying that it was a chance to "step into another world" and promote better stories for women in sci-fi. "As a woman writing characters for myself and other women, it has often felt to me as if the paved roads for travel in narrative are limited," she noted.
Marling added: "We feel profound gratitude to Netflix and the people we have worked with there for making it possible to make Part 1 and Part II. We feel proud of those 16 uncompromised hours. She wrote: "While we cannot finish this story, I can promise you we will tell others."
The outcry quickly spread to Twitter, as loyal The OA viewers vented about the lack of support. "Netflix cancels The OA so we cancel our Netflix accounts. Got it!" one user fumed.
Much like other popular television shows that fans feel ended too soon (such as The Expanse and Brooklyn Nine-Nine), many viewers are now demanding a third season of The OA be ordered by Netflix. A Change.org page detailing a campaign dubbed #RenewTheOA criticizes the firm's "profit-driven executives."
Fans wrote: "This marvel of unique storytelling that has touched and connected so many can not remain unfinished. Therefore, we collectively pledge for The OA to be given a chance to finish her story... because we were all listening, so very closely." The petition has gained over 11,500 signatures at time of writing. Netflix did not immediately respond to a request for comment asking for information about the show's future.