Every Horror Movie, TV Show on Netflix in October 2018—Complete List of Releases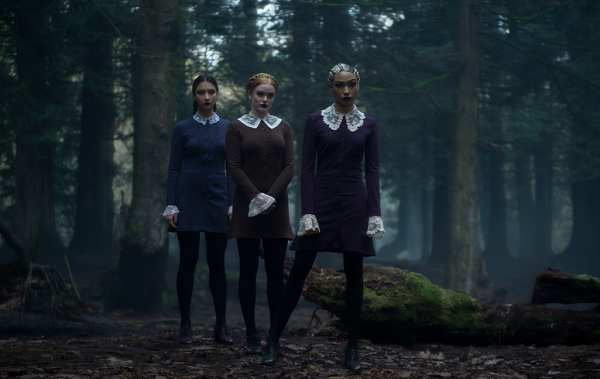 Netflix and chill in the month of October is more like Netflix giving you the chills. The streaming giant is gearing up for Halloween with a giant roster of horrifying TV shows and movies set to debut throughout the month from bewitching new originals like The Chilling Adventures of Sabrina—Netflix's terrifying take on Sabrina the Teenage Witch— and Malevolent to old-school thrillers like The Shining and Children of the Corn.
See below for the full list of all the bloody gore, ghosts, ghouls, demons and monsters coming to Netflix in October.
Asterisks indicate an original film or TV show.
October 1
The Shining
October 3
Truth or Dare
October 4
*Creeped Out
The Haunting of Molly Hartley
October 5
*Malevolent
October 12
*Apostle
*The Curious Creations of Christine McConnell
*The Haunting of Hill House
October 19
*Haunted
October 26
*Castlevania, Season 2
The following are horror movies and shows already available for streaming on Netflix.
*1922
*A Series of Unfortunate Events
American Horror Story, Seasons 1-7
Bates Motel
*Before I Wake
Cabin Fever
*Cargo
Charmed
Children of the Corn
*Clinical
Coraline
Creep
*Death Note
*Gerald's Game
*Ghoul
Hush
*I Am the Pretty Thing That Lives in the House
It Follows
iZombie
*Little Evil
Oculus
*Ravemous
*Slasher
*Stranger Things
Supernatural, Seasons 1-13
Tales of Halloween
Teeth
*The Babysitter
The Conjuring
The Mist
The Reaping
*The Ritual
The Sixth Sense
The Walking Dead, Seasons 108
The Witch
The Vampire Diaries
*Train to Busan
Under the Shadow
Veronica
Z Nation